We will tell our story in pictures:

Robin Cook checks out all those windows and rejoices that most of them already have blinds.
Angela Welch, Barbara Lemoine and Silvia Vadell gather with some of the faithful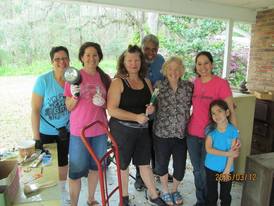 volunteers. They are seeing a long held dream materialize. It was a long wait.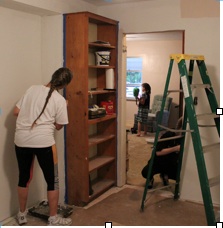 Mary Cook gave up sleep to to paint, paint, paint.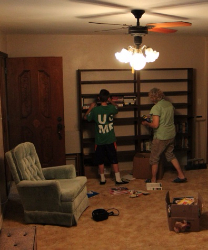 The family room is taking shape. We were extremely grateful for the help of students Rebecca, Logan and Chloe.
The first bedroom is clean, painted and set up. Time to interview the next new resident.

The family room is painted and it is beginning to look kid friendly.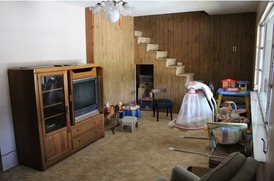 We still need to make those stairs safer.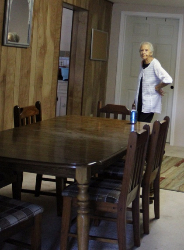 A guest checks out the new dining area. This is where meals will be shared and classes and meetings held.