Dr. Omolola Mojisoloa Atalabi to receive Honorary Membership at SPR 2019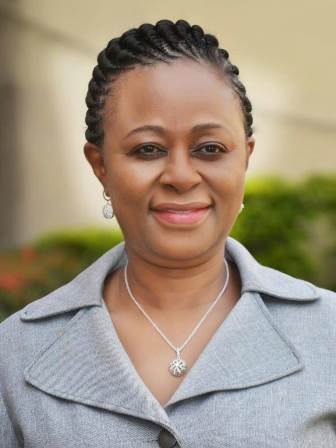 The Society extends Honorary Membership to individuals outside of North American pediatric radiology who have made outstanding contributions to the care of children: (Excerpts from an article written by Dr. Dorothy Bulas)

Dr. Omolola Mojisoloa Atalabi (Monica) is one of only a few pediatric radiologists practicing in Africa. Her remarkable story begins in Nigeria where she was born and raised. Through sheer will and the support of family and mentors, she has become a strong advocate and leader shining a light on the vast imaging needs of the children she serves.

Eager to be the best, she applied for an RSNA Derek Harwood Nash International Fellowship. In 2007 Dr. Atalabi was accepted to go for three months to Boston Children's Hospital. There she met many inspiring radiologist particularly George Taylor who took her under his wing. She wrote several papers with Drs. Taylor and Ed Lee and returned to Nigeria motivated to focus on pediatrics and inspire others to share her enthusiasm for this specialty.
Understanding the importance of growing radiology expertise in Nigeria, Monica became active in numerous societies including leadership roles in the Medical Women Association of Nigeria, Association of Radiologists of West Africa, AAWR, SPR, Pediatric Oncology Society of Nigeria, West African College of Surgeons, RSNA International Advisory Committee, and RSNA Committee for Middle East and Africa. She developed a curriculum for pediatric radiology and serves as an examiner for the National Post Graduate Medical College of Nigeria and West African College of Surgeons.

Dr. Atalabi helped found the Society of Pediatric Imaging in Nigeria (SPIN) and became President of the African Society of Pediatric Imaging in 2015 with the encouragement of Savvas Andronikou. She became a member in council of the World Federation of Pediatric Imaging in 2012 and currently serves as its President.

Monica has received many awards for her multiple accomplishments and inspiring work ethic. Invited to come to the SPR in Boston in 2010 as a Heidi Patriquin International Fellow, she received a standing ovation for her presentation on the limited imaging resources children face in Africa. This moving talk helped galvanize support for WFPI outreach which was in its infancy. It is fitting that Dr. Atalabi will be awarded SPR Honorary Membership in San Francisco this year for her effective advocacy.
---
WFPI Fellowship in India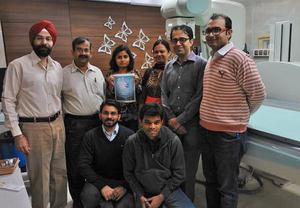 The World Federation of Paediatric Imaging (WFPI) announces a three-month (April 1, 2019 - June 30, 2019) sponsored training observership to be spent in the Postgraduate Institute of Medical Education and Research (PGIMER), a premier medical and research institution in Chandigarh, India under the mentor-ship of Prof. Kushaljit Singh Sodhi, MD,PhD,MAMS, FICR, Professor, Department of Radiodiagnosis. Among the eligibility requirements:
​Applicants must be currently in a senior resident position in India sub specializing/interested in pediatric radiology or Must have completed radiology training not more than 5 years prior with an interest in pediatric radiology and practice in India.

Must be fluent in both written and spoken English

Financial support for the Observer is $3,000 US to cover transport and living expenses; $1,000 US for the Host Institution.
Application Deadline: February 13, 2019
Interested in Applying?: Click for all application details and access to the online application.