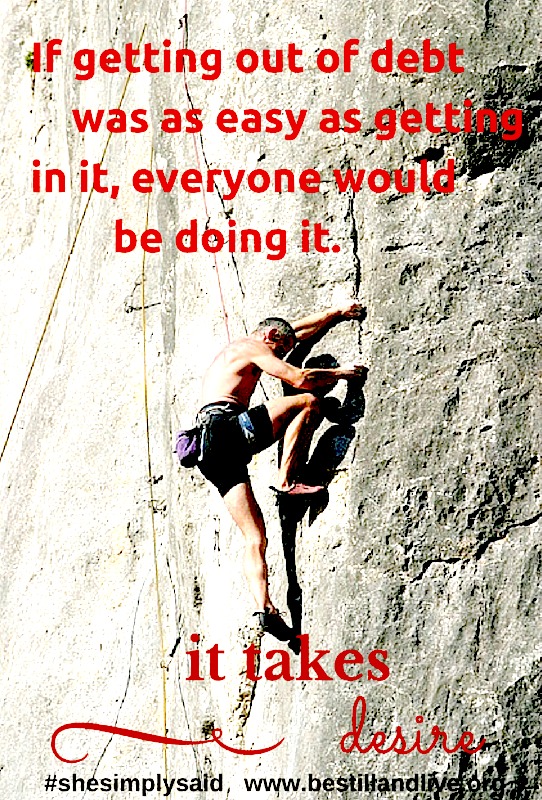 "If getting out of debt was as easy as getting in it, everyone would be doing it ."
- Christy McGriff

The One Thing You Need to Climb Out of Debt
You may be surprised to hear that the one thing you must possess to get out of debt is not money. But wasn't it "money" that got you into debt in the first place? Not likely that it will be the one thing to get you out.

It simply takes desire. Just desire.
So you say, "Great news because I have that! I want to get out of debt." I didn't say you had to want out of debt. Most everyone has that want. I have never talked to anyone who said, "I don't want to be out of debt." Have you? There is a big difference in wanting something and desiring it.

To desire something
is to long for it
from the depth of your heart.
To desire something is to seek it. And to seek it is to put much effort towards gaining it. You see, the enemy has confused our understanding of "wants" and "desires". He has done this very strategically. His efforts have proven successful. Wants are things we should have because we are entitled to them. What makes "wants" so very enticing is that we can pretty much have what we want, when we want it. Wants are many times associated with those tangible things. There are so many resources at our fingertips that we can tap into (credit cards for instance).

Now "desire", that's something very different. Those are things deep in our heart. Perhaps even things we can't quite understand. Desires are not as easy to achieve. Why? Because anything really worth having requires effort, sacrifice, and suffering.

If we could simply "want" ourselves out of debt and voila it happended, how likely do you think we'd get back in it? Pretty likely. Here is what I know. God desires to teach His children. Here is a very high-level summary of how this has played out in my life.

My husband and I had good paying jobs and spent all of our money (like most do).
We even spent more money than we had when we financed 2 new vehicles.
I got another promotion and so we bought my dream home 6 years ago.
It still wasn't enough. I was discontent and wanted more. The more I got, the more I wanted.
It was exhuasting. So I prayed.
God asked me point blank, "What will your kids remember about you when your gone?"
The answer to that question was heart-wrenching. I sobbed.
I surrendered my whole life to God, whatever the cost.
My desire became His will for my life. I began chasing His will. Running hard after Him.
He told me to leave my career of 13 years, my security. I did.
I began running away from my wants and toward my desires.
It was a long, hard, painful climb. And after 4 years of running - we made it!
Debt free at last.

Going back to my point that money won't get you out of debt. Here's my example. I was called to leave my job which cut our income 50%. I had to desire what God wanted for me more than what I wanted from this world. It was only then that we were able to make that climb out of our debt. God can do some pretty amazing and impossible things when you desire Him over all other things.

I praise God for that long, hard, painful climb. I praise Him that He didn't make it easy for us to climb out of our debt. It sounds weird, but here's why. Because it required so much effort to get out of debt, I know I never want to go back there. No material thing in this world is worth it. We will make wise financial decisions moving forward because of that long, hard, painful climb.

Where was my heart when we were tangled up in our debt? It was tangled up right there with all those possessions that I thought would make me happy. Where is my heart now? It is focused on eternal things. My heart is to do what I can to impact this world for God's Kingdom. Where is your heart?
"For where your treasure is,
there your heart will be also."
-Jesus (Matthew 6:21)
If you desire to live this life of simplicity that God has for you, start the climb. Don't look back. Climb knowing it will be hard. Climb knowing it will be painful. Climb knowing it will be a long distance. Even knowing this, climb.

You need to overcome.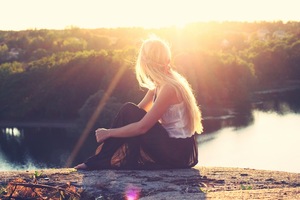 How do I know this?
Because we all have things we struggle with during every season our life. We must overcome them to move through the plans God has laid before us.

We have busy lives. We rarely take time for ourselves. To reflect. To relax. To rejuvenate our soul. This ministry team knows this well. That is why we set aside time each year to do just that. Reflect. Relax. Rejuvenate. We invite you to join us.

Our theme is Overcoming for Eternity. When we overcome, we impact eternity. That's big.

Learn more about our annual simplelife retreat. (Register by Friday, July 10th)

Forward this message to a friend and invite them to come along.


simplify your gmail
inbox with this 1 step
If you frequently check your email from your smartphone and nearly hyperventilate each time you look at it, this tip may bring some simplicity to your day. I have alot of emails, as most people do. We read them and then leave them sitting until we have time to take action. When I check my email from my phone, I'm simply checking for new emails, I'm not trying to work my inbox. That would drive me over the edge. I need a full screen and keyboard for that task.

Wouldn't it be great if you could change the email view on your phone to new emails only? (With the option to switch back to viewing all, of course) If you say, "YES!". You are going to love this. Maybe you've already discovered it.
Here is how to try this out:

log into your gmail from your computer
Click the gear in the right hand corner, then setting
Click "Inbox" at top of menu
Beside "Inbox Type" select Unread first
Save your changes
Go back to your inbox to see how this changes your view
Now for the really fun part!
Pull up your gmail on your phone
Click the 3 lines in the left hand corner of your phone
Click Unread
VIOLA!
Only your new emails will be in your view.
You can switch view at anytime.
I'd love to know if this simpletip made your day just a little simpler.
What simpletip can you share? E-mail me at christy@bestillandlive.org.
I'd love to share your simpletip out with others.
how are we inspiring simplicity?
We completed our 4th round of the Simple Life SGS (small group study) with 7 ladies who are anxious to claim their simplelife.
Our 20 x 20 Campaign is still underway. We invite you to learn how you can help spread the message of simplicity.
We completed the Restless (by Jennie Allen) SGS with 7 ladies. It was impactful!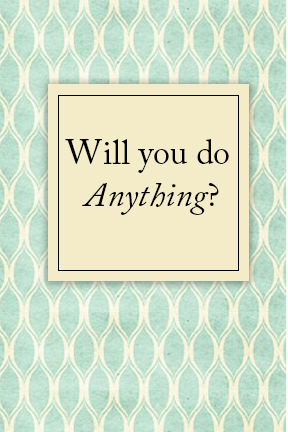 welcome into my space
It's been another exciting month at the McGriff Home.
Revelation The Next Dimension

By Greg Laurie
What on Earth will Happen? When God predicts the future, He isn t taking a risk or going out on a limb. He knows that future already. With Him, it s already an established fact. He doesn t just forecast the future, He has been there. In fact, He's there right now, just as surely as He is with us in the present moment. The Book of Revelation allows us to glimpse realities that are outside of time, in the eternal realm.
Read more
You don't have to wonder what the end times will bring or what Heaven is like. God gives us the answers through His Word. This book is a great resource to accompany your study of Revelation.
Order it now for the low price of $18.63
By ordering through the bookshop you'll get the Amazon price while also supporting this ministry. It's a win win! Check out all our titles
HERE
.
Join the conversation
Join our girlfriend simplelife FB Group and get connected! Click HERE to join this Connection Point!
Do you have a girlfriend..
..who needs a little simple in her life?

Don't keep us a secret.

Invite her

to connect with us. We've got enough encouragement to go around!

Be Still and Live Ministry
PO Box 8903
Gray, Tennessee 37615
www.bestillandlive.org
ministryteam@bestillandlive.org

Get social with us!