In March this year, we announced news about big changes happening at the Colorado Water Trust … our Executive Director, Amy Beatie, announced that she planned to step down this fall, so we began an extensive search to find a new Executive Director. The great news is that our search is over!

Next month, the Colorado Water Trust will welcome Andy Schultheiss as our new Executive Director. To say we're thrilled is an understatement! For the past ten years, we've had an outstanding leader in Amy, and we know having someone equally as outstanding coming in as our new Executive Director will help with a smooth transition and keep us on course.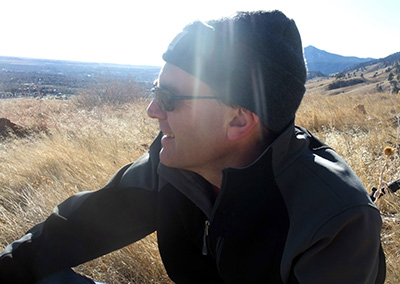 You'll have an opportunity to meet Andy in person soon, but let me tell you a bit about him. With more than 20 years of non-profit experience with environmental and other organizations, Andy has broad management and policy experience. He served as a City Councilor on the Boulder City Council, and as the Colorado Director for Congressman Jared Polis. He's worked on both sides of the aisle, and has a reputation for bringing people together and fostering collaboration, regardless of where they stand on issues. This is tremendously important to us, as we partner with a wide variety of people and organizations all over Colorado.

Andy's experience is strong, but we're particularly enthusiastic about the knowledge and passion he has about Colorado's natural resources and his respect for the Water Trust. He's most excited about working with our team to complete projects and restore flows to Colorado's rivers in need. Our board and our staff are excited to work with him.

Obviously, this is a huge change, but we're grateful to have an excellent leader in Amy, who will work alongside Andy for a while to help seamlessly pass the baton when he arrives in our office on October 16th. We'll also have a chance to say good-bye to Amy and are planning a festive evening for her, so keep an eye out for details on that event.

Please join us in welcoming Andy!
Best Regards,


Michael A. Sayler, P.E.
Board President, Colorado Water Trust