Hands on Health News Update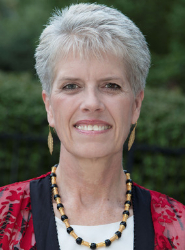 Dr. Smith will be a guest representing the Arthritis Foundation
on Elder Talk 1380 am The Pulse
Saturday, September 16th at 11 am and
September 23rd at 11 am.


Dr. Smith and her hosts will discuss healthy aging including
safer pain management strategies, healthy fun exercise options, strong bones, benefits of dancing, confusing nutrition information and more! Please listen in.
Managing our bodies is an ongoing challenge.
Helping you manage your body is a privilege that we take to heart at Hands on Health.
Linda Wheatland Smith, D.C., P.C.

Read Our News Blog and Follow Us on Facebook and Twitter!

Visit the news blog on our

website

to read the latest research findings about health and wellness. We currently have information about the benefits of massage therapy and two easy to print diagrams to help guide healthy nutrition choices. The "Follow the Rainbow of Healthy Food" chart may be especially helpful in guiding younger children to eat their daily servings of fruits and vegetables! We''''''''re also on

Facebook

and

Twitter

, so be sure to become a "friend" and keep in touch!


Considering Acupuncture?

Acupuncture is safe and effective and patients often feel significant relief after one treatment. Acupuncture stimulates the production of the body's own painkillers (e.g., endorphins and enkephalins). It is used to interrupt the pain cycle and promote healing of injuries and chronic pain. Dry needling of your painful areas can interrupt the pain cycle, release tight, knotted tissues, promote blood flow and allow healing of the tissues to occur.





The Benefits of Massage Therapy

Therapeutic massage is very helpful in soothing and healing soft tissue injuries. It promotes blood flow, breaks up scar tissue, relieves pain, and reduces stress. At Hands On Health, our Licensed Massage Therapists (LMT) incorporate massage and deep soft tissue work into all of our treatments. Pain syndromes, sports injuries, arthritic pain and disc injuries all have components of muscular damage. Integrating deep therapeutic soft tissue work with our chiropractic and acupuncture treatments helps contribute to improved function and comprehensive, lasting pain relief.




To lean more about Sallie and Sarah, our licensed massage therapists, and the benefits of massage, visit our

website

.