Incredible Years® programs in Aotearoa/New Zealand continue to grow and develop in exciting new directions! The importance of Māori as tangata whenua (indigenous people of the land) underpins the partnership between the team at Werry Workforce Whāraurau and their Māori and Pacific communities.This collaboration informs the ways they continue to support innovative delivery of the Incredible Years Programs in a culturally responsive way.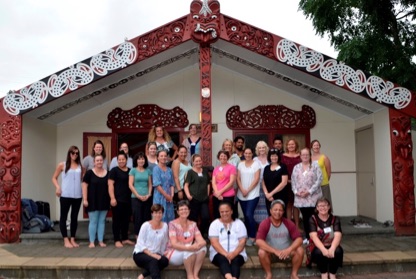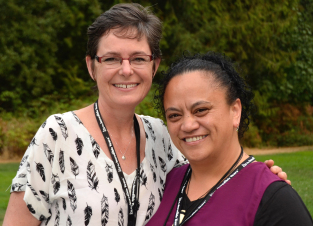 In partnership with local iwi (tribe), Werry Workforce Whāraurau recently offered a basic training workshop on a marae (a traditional and sacred community space).
Read more about the training and Werry's Incredible Years mentor-in-training and Māori Advisor, Lisa Herewini our blog!

Spotlight: IY Programs with Hmong-American Families

The Incredible Years® programs have been used with families from a variety of ethnic backgrounds.

Recently, The Incredible Years Preschool Basic Parenting program was culturally adapted for Hmong-American parents in a pilot study. Researchers took a community-based participatory approach to observe the cultural preferences and needs in parent training among Hmong Americans.

Results from the pilot test indicated preliminary evidence that the Preschool Basic program can be cultural adapted for Hmong Americans. Read more about the pilot trial in "Understanding the Needs, Preferences, and Feasibility for Parent Training in Hmong Americans", available as a free pdf download!
Article of the Month:
IY Program Transportability

Families with socioeconomically disadvantaged and ethnic minority backgrounds are often hard to reach for the prevention and treatment of disruptive child behavior problems. In this article, researchers examined whether the Incredible Years® parenting intervention can successfully reach and benefit families with socioeconomic disadvantaged and ethnic minority backgrounds in the Netherlands. Families participated in a 3-month follow-up after the completion of the program. Results show that SES disadvantaged and ethnic minority families can be engaged and benefit from parenting interventions.

Read the full article, "Effectiveness of the Incredible Years Parenting Program for Families with Socioeconomically Disadvantaged and Ethnic Minority Backgrounds" and others on our Research Article Library!


Seattle Workshops
We have space available in our upcoming workshops! Download training information and registration forms on our

Upcoming Training Workshops

page.

Small Group Dina Child Group Leader Training
May 15–17

Incredible Beginnings

®

Program Group Leader Training
June 26-28

Classroom Dinosaur Child Group Leader Training
July 10-12

Teacher Classroom Management Group Leader Training
July 17-19

Connect with us!





The Incredible Years, Inc. - Copyright 2017 | Contact Us