Hello Incredible Friend,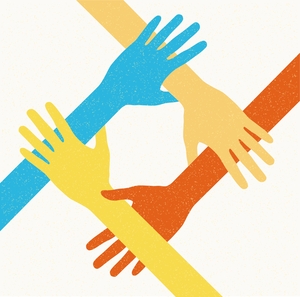 Are you familiar with our Experts in Action series? These supplemental videos with manuals are helpful for Group Leaders and clinicians looking to further their group leadership skills. They can be used as a resource for self-study or viewed with other group leaders to foster discussion of group leadership skills.

Check out the available Experts in Action for teacher/child programs and Experts in Action for parent programs, which includes the new Experts in Action: Autism Programs!

Spotlight: ASD Program Report Maria McAleese, IY Mentor for Northern Ireland, has recently completed a report on the IY Autism Spectrum & Language Delays Parenting Program. Visit our Article Library to read the full report, which found positive effects across a number of parental ratings of the frequency of behaviors characteristic of the Autism spectrum, and a decrease in parent stress, among other results!

Supplement to Incredible Beginnings® Program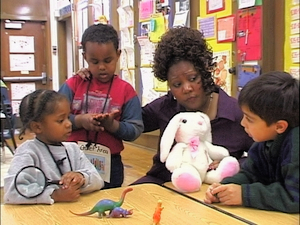 New supplemental vignettes are now available! Our
new supplemental DVD program Teachers Promoting Social and Emotional Development in Young Children, can be used alongside the IY Teacher
Classroom Management Program as well as the Incredible Beginnings Program.
This new set consists of 42 vignettes (88 minutes) on DVD with a corresponding manual for use training preschool and day care
providers. These multicultural vignettes take place in Head Start and Early Childhood
Centers and show teachers demonstrating the following:
• Promoting Language Development
• Proactive Teaching Strategies
• Positive Behavior Management
Preview the vignettes below!

2018 Mentor Meeting
Tailoring the IY Programs to Fit

Carolyn Webster-Stratton's blog post on this year's meeting is now live! Check it out to view presentations from the meeting and pictures from the event!

2019 Seattle Workshops

It's not too early to start planning for 2019 training! Join us in Seattle for our upcoming workshops:

Feb 19-22 Basic Parent + School Age
Mar 12-14 Small Group Dinosaur
Mar 18-19 Babies and Parents
Mar 20-22 Incredible Beginnings®
May 21-23 Teacher Classroom Management
June 4-7 Autism Parent + Teacher
June 11-14 Basic Parent + Home Coach
Oct 22-25 Basic Parent + School Age
Oct 29-30 Advance
Nov 14-15 Babies and Parents To register or learn more, download the training brochures, on our Upcoming Training Workshops page.

Please note our office will be closed November 22-23 for Thanksgiving. We will
reopen Monday, November 26th.

Connect with us!





The Incredible Years, Inc. - Copyright 2017 | Contact Us