Dear Incredible Friend,
Incredible News!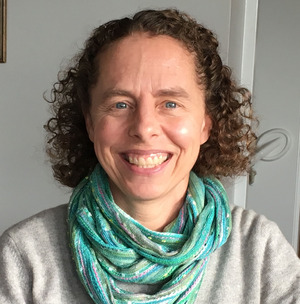 I am thrilled to announce that Jamila Reid Ph.D., clinical psychologist will now be working full time for Incredible Years Inc. as Director of Operations. This is a wonderful gift for me and I am sure for all of you who have had the privilege of knowing her. She started working with me 20 years ago at the University of Washington as part of my research team. She was truly incredible from the beginning in terms of her clinical skills and ability to collaborate with me to manage randomized control group studies designed to evaluate the IY prevention and treatment parent, teacher and child programs. We have written many papers together and I value her insights and feedback highly. When I retired from the University 5 years ago to work more with Incredible Years Inc. to promote program and training dissemination and fidelity delivery, she agreed to work part time as a consultant training others worldwide as well as to review group leader DVDs for program certification. She also continued to offer child dinosaur groups in private clinics in Seattle during this time and we did one parent group together to pilot the new
Incredible Beginnings Program
. Her training evaluations have always been outstanding and she is such an amazing clinician model that you will frequently find that I have videotaped her delivering the programs as a model for best practices. She has indepth knowledge of all IY programs as well as outstanding organizational, leadership and problem solving skills.
Now her role with us as director of operations will be to work with me to manage IY. She will be involved in most aspects of the business including organizing training schedules, providing dissemination and clinical consultations, conducting video reviews for certification, overseeing financial issues, supporting mentors and trainers, as well as a myriad of other things including delivering some workshop trainings. She is a great addition to our team to help us address your agency needs and to helping you achieve your goals for fidelity program delivery.

Sincerely,





Carolyn Webster-Stratton, Ph.D., M.S., M.P.H.
Professor Emeritus University of Washington
Developer of Incredible Years® Programs

P.S. I hope you have had a chance to view Obama's farewell speech Tuesday night. His optimistic message reminds us of the individual person's ability to bring about change for a better and more peaceful world.