Hello Incredible Friend,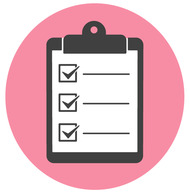 We now have an editable version of the Behavior Plan for teachers using the IY Teacher Classroom Management program! Download the form and find resources for all other programs by visiting our Resources for Group Leaders page.
Our Toolkit poster has been refreshed for 2018! Now, 3 posters featuring tools from different units are available as a set. Visit our Supplemental Materials page to preview the new design.

Spotlight: Incredible Beginnings

Our incredible Mentor, Jane Davidson, has just completed her second Incredible Beginnings® Program course for Dorset County Council, and has shared her exciting experiences and great results with us. Jane supports early years providers, including offering refresher sessions for graduates, and finding ways to network new Incredible Beginnings course attendees with graduates to see the ways they are implementing IB strategies in their classrooms.

The third cohort of Dorset early years providers will complete the Incredible Beginnings Program next month, with two more cohorts of providers set to be trained this spring and fall. Read our blog post about Jane!

Interested in the Incredible Beginnings program? We are holding an Incredible Beginnings training in Seattle this June, led by Program Developer Dr. Carolyn Webster-Stratton! The workshop will train group leaders to deliver the Incredible Beginnings Program to teachers and child care providers and includes a training protocol for teachers of toddlers (1–3 years) as well as one for preschoolers (3–5 years).

In this collaborative, interactive training, participants learn group leadership skills such as use of self-reflection inventories and goal setting, mediation of video vignettes, how to set up role play practices and buzzes, development of behavior plans, and benefits/barriers exercises. Topics include separation anxiety, social, emotional and academic coaching, nurturing child-directed play interactions, narrative descriptive commenting, and proactive teaching with predictable routines and consistent positive behavior management strategies. All of these approaches rely on building positive relationships and attachment with children using sensitive and responsive approaches.
DOWNLOAD BROCHURE TO REGISTER AND LEARN MORE


Article of the Month:
RCT on IY Teacher Classroom Management Program

A randomized control trial study of the Incredible Years Teacher Classroom Management program with kindergarten through third graders has found positive impacts

on student social behavioral and academic outcomes.

Results showed improved student emotional regulation, prosocial behavior, and social competence.

To see all results from the study, view the full article, "

The Incredible Years Teacher Classroom Management Program: Outcomes from a Group Randomized Trial". Check out the other research articles on our Article Library.

Seattle Workshops

Join us in Seattle for one of our upcoming workshops!

Basic Parent Group Leader Training March 19–21, 2018 Baby Parent Group Leader Training March 22–23, 2018 Autism Program Parent Group Leader Training PLUS Helping Preschool Children with Autism Program Group Leader Training April 17–20, 2018 Small Group Dina Child Group Leader Training

May 15–17, 2018 Incredible Beginnings® Program Group Leader Training June 26–28, 2018 To learn more about these trainings and other 2018 options, visit our Upcoming Training Workshops page. To register, download the training brochure!


Wally, Dina, and Felicity wish you all a Happy Valentine's Day!

Connect with us!





The Incredible Years, Inc. - Copyright 2017 | Contact Us