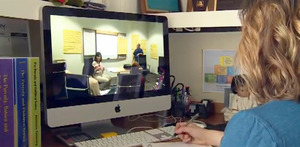 Did you know you can obtain consultation through the Incredible Years®?
Accredited IY Trainers and Mentors are available to provide consultation to administrators, group leaders, and therapists on a variety of topics related to the Incredible Years programs, including:
Dissemination issues: recruiting families, obtaining training, choosing the best program for your agency, assuring program fidelity, and assessing program outcomes

Clinical issues: promoting attendance, managing resistive parents or disruptive children, setting up practice role plays, and getting accredited or certified in the program

Research issues: program evaluation, consultation regarding research design and measures to use with IY programs.
Contact us to set up a telephone or Skype consultation appointment!