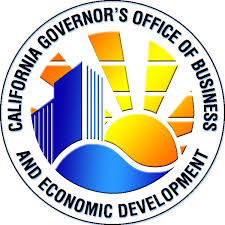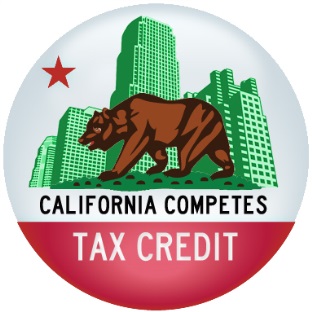 GO-Biz Receives 253 Applications from Businesses Seeking California Competes Tax Credit to Add Jobs in the State
Sacramento, Calif. – Building on the state's effort to help businesses expand and create new jobs, the Governor's Office of Business and Economic Development (GO-Biz) today announced that it received a total of 253 applications with a combined tax credit request of $289 million for the most recent California Competes Tax Credit application period which closed on February 2, 2015.

This fiscal year, GO-Biz is authorized to award $151.1 million in tax credits of which 25% ($37.7 million) is reserved for small businesses. GO-Biz made the first allocation of $31 million on January 15 and is scheduled to make additional awards on April 16, 2015 ($75 million) and June 18, 2015 ($31.1 million plus any unallocated amounts from the previous application periods).

GO-Biz evaluates the most competitive applications based on the factors required by statute, including total jobs created, total investment, average wage, economic impact, strategic importance and more.
By April 6, 2015, GO-Biz will post on the California Competes

website

a list of the applicants recommended for an award. The final decision on whether to award a tax credit is made by the California Competes Tax Credit Committee at a meeting scheduled for April 16, 2015.

The California Competes Tax Credit is part of the Governor's Economic Development Initiative (GEDI) which Governor Brown signed legislation to enact in 2013 (

AB 93

and

SB 90

). Since the inception of the program, GO-Biz has awarded 85 companies approximately $60 million to create a projected 10,000 jobs and generate nearly $3 billion in investment across the state.

For more information about the California Competes Tax Credit or to be added to the California Competes Tax Credit email distribution list, please contact our staff at CalCompetes@gov.ca.gov or (916) 322-4051.

About GO-Biz
The Governor's Office of Business and Economic Development (GO-Biz) serves as California's single point of contact for economic development and job creation efforts. GO-Biz offers a range of services to business owners including: attraction, retention and expansion services, site selection, permit streamlining, clearing of regulatory hurdles, small business assistance, international trade development, assistance with state government, and much more. For more information visit: www.business.ca.gov.
###
---