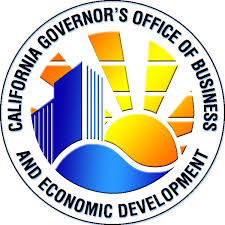 California Competes Committee Approves $31 Million in Tax Credits for 56 Companies Adding Jobs in California
Sacramento, Calif. – Building upon the state's efforts to bolster the economy, the Governor's Office of Business and Economic Development (GO-Biz) today announced that the California Competes Tax Credit (CCTC) committee approved approximately $31 million in tax credits for 56 companies expanding and creating jobs in California.

"The California Competes tax credit continues to demonstrate that it is one of the most effective tools for encouraging companies to expand and add jobs in California," said committee chair Michael E. Rossi. "This group of awardees will add jobs in nearly every region of the state further contributing to California's position as the most dynamic economy in the world."

The awards approved by the Committee are projected to help these companies create roughly 4,900 jobs and generate over $900 million in investments across California. The complete list of approved companies and award amounts can be found

here

.



Rossi, senior jobs advisor to Governor Brown, convened the second meeting of the committee which includes Treasurer John Chiang, director of the Department of Finance Michael Cohen, Senate appointee Denise Zapata and Assembly appointee Greg Conger. The meeting was hosted at the California Environmental Protection Agency in Sacramento.

"California's economy not only outpaces U.S. expansion but it has become one of the nation's leaders in job creation," said Treasurer Chiang. "The California Competes tax credit will help entrepreneurial Californians invest in their businesses, hire more people, and continue to grow the Golden State's economy."

Through two rounds of awards, GO-Biz has allocated approximately $60 million to 85 companies that are projected to create over 10,000 jobs and make close to $3 billion in investments. For companies interested in applying for California Competes tax credits, GO-Biz opened another application period on Jan. 5th and companies can now apply for of $75 million in California Competes tax credits until February 2nd. To apply for California Competes, visit:

www.calcompetes.ca.gov

.

About California Competes
The California Competes tax credit is part of the Governor's Economic Development Initiative (GEDI) which Governor Brown signed legislation to enact in 2013 (AB 93 and SB 90). Companies apply for tax credits at

www.calcompetes.ca.gov

and GO-Biz evaluates the most competitive applications based on the factors required by statute, including total jobs created, total investment, average wage, economic impact, strategic importance and more. Companies are exempted from paying state income taxes in the amount awarded.

About GO-Biz
The Governor's Office of Business and Economic Development (GO-Biz) serves as California's single point of contact for economic development and job creation efforts. GO-Biz offers a range of services to business owners including: attraction, retention and expansion services, site selection, permit streamlining, clearing of regulatory hurdles, small business assistance, international trade development, assistance with state government, and much more. For more information visit: www.business.ca.gov.

---