WINTER 2016

Season of Change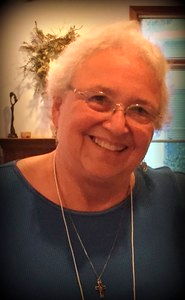 This season of change is upon us once again. Trees are shedding their leaves, temperatures are dropping, politics have shifted and a change is occurring at Well of Mercy.
Charlene Watkins will be leaving Well of Mercy at the end of this year. We are deeply grateful to Charlene for her years of service to Well. Her journey has led her from guest, to volunteer cook, to the board of directors and Executive Director. Sadness accompanies our gratitude since we have enjoyed her personally and professionally. Please pray for Charlene and for guidance as we select a new director.
We are blessed that Don Carroll will assume the role of interim director beginning in January. Don is familiar with Well of Mercy as guest, board member and board chair. Please pray for Don as he transitions into this position. We trust in God's guidance that the next right person will come forth for this ministry.
Let us join in lighting candles accompanied by prayers of trust, peace and hope.
---
Guest Reflection
Blessings, Endless Blessings of Mercy
Compassion, Kindness, Beauty, Healing, Forgiveness, Reconciliation, Hope, All of this awaits you here. Immerse yourself in the deep, life-giving, life-changing,Healing waters of this most precious, Holy & BEAUTIFUL Well of ABUNDANT GRACE.
You have arrived at a "glimpse" of Heaven, with Sister Donna & Sister Brigid, & their loving, joyful staff, the "Angels" Who will watch over you with tender loving care.
May this most GRACEFUL corner of Paradise allow you the space, time, & courage to receive the gifts you are most in need of, which may not necessarily be the ones you came seeking.
Just TRUST, and "All Will be Well".
You are in my Prayers.
How Good it is for YOU to be HERE!
Guest from Oregon

2017 Wisdom Wednesday Workshops

Well offers Wisdom Wednesday Workshops to introduce newcomers to Well and to enhance personal growth. View the
complete list of 2017 workshops
and register online. If you wish to stay overnight in conjunction with a workshop, please call the office to reserve a room at (704) 539-5449.
Feb 1, 2017 1:30pm- 4:30pm Chapel of Mercy $45
Join us for an afternoon learning how to incorporate Pilates to improve overall physical and spiritual health; in the beautiful and serene setting of the Chapel of Mercy. The day will include instruction, exercises and time for meditation.
REGISTER! The cost is $45; lunch is not provided.
Georgia Krueger's had a 20-year career with the YMCA in roles ranging from fitness instructor to Executive Director. She has been a student of Pilates for many years and teaching for over a year. Georgia uses exercise as a way to grow closer to God and to focus on her relationship with Him. She is currently the Executive Director at the Ada Jenkins center in Davidson, NC.
March 1, 2017 1:30pm- 4:30pm Chapel of Mercy $55
The use of essential oils can have a healing effect at physical, mental and emotional levels of the body. Join us for an introduction to essential oils to help combat the intensity of depression and anxiety. You will experience aromas directly through the sense of smell & touch and will create your own custom health/body product to take home.
Register! The cost is $55; lunch is not provided.
Brenda Wallace is a graduate of the Body Therapy Institute in Siler City, NC and has been in residence at Well of Mercy since 1998.
---
Steve Young
Walk around WOM and you'll see Steve Young's handiwork everywhere: from the well-maintained homes, to the swing and meditation decks he built along the Prayer Path, to the bridge he helped replace after a flood swept it away.
"To me my job is a labor of love. It is very important to me to make sure that the facility is as safe as possible for our guests and also is as beautiful as we can make it so that it enhances the overall experience of those who come to Well," explained Young.
While he began visiting WOM as a guest, Young and his wife, Gayle, also volunteered to prepare New Mexican meals. Young described learning to prepare this cuisine, which blends Mexican and Pueblo dishes and relies on Hatch Green Chile as its key ingredient. Eight years ago, Young's involvement with WOM moved beyond volunteering in the kitchen.
"One day Sister Brigid asked me if I knew of anyone who might be able to help them with some maintenance problems, since the person who had been overseeing maintenance had become ill. I told her I would be glad to take a look at the problems. The rest is history."
Young has lived in New Mexico, California, and he eventually made his way to North Carolina 21 years ago. Prior to working at WOM, he worked as the Executive Director of the Humane Society, owned a small business specializing in home repair and remodeling and was an Environmental Consultant. His environmental work in New Mexico focused on remediating runoff pollution and reclaiming watersheds that had been seriously damaged or destroyed by strip mining and oil and gas drilling. His wife, who is semi-retired, is a Consultant and Leadership Development Facilitator. Steve has a son and two grandsons who live in Austin, TX.
---
Kitchen Volunteers Needed
If you are interested in being a kitchen volunteer on Saturdays, please let us know. We have wonderful Well volunteers who assist from 10am-7pm in a rotation. Please email sandra@wellofmercy.org to express interest &/or ask questions.
---
We
wish you a peaceful holiday season and we look forward to serving you in 2017!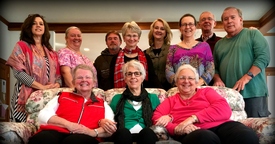 In This Issue

In your
year-end giving,
please remember
Well of Mercy
Your support is most appreciated
as we want to offer
Quiet Respite
for the individual at
Well of Mercy
for years to come.

Mustard Crusted
Salmon
4 (6-8 oz) salmon fillets
2/3 cup Panko bread crumbs
2 tbls minced parsley
tarragon to taste
1 tsp grated lemon zest
2 tbls olive oil
2 tbls Dijon mustard
2 tbls mayonnaise
lemon slices for garnish
Preheat oven to 425
Place salmon fillets, skin side down, on baking sheet lined with parchment.
Mix Dijon mustard & mayonnaise then brush mixture on salmon.
Toss together bread crumbs, parsley, tarragon, lemon zest & olive oil. Press mixture on salmon. Bake 8-10 minutes until almost cooked and browned.
Remove from oven & cover with foil.
Let rest for 5-10 minutes.
Serve salmon while warm garnished with lemon slices & extra fresh parsley, if desired.
serves 4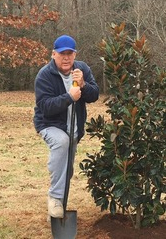 Steve Young
Minister of Maintenance
Keeping Well Beautiful
OFFICE HOURS
& Guest Check-in
Wednesday
Thurs - Sat
704-539-5449
Christmas Break
We are Closed
Starting Dec 18, 2016
Reopening Jan 4, 2017