In This Issue

Wisdom Body Wednesday Workshops
Staff Spotlight
Stepping up Social Media
Amazon Smile
Nourishment for Body & Soul
Reflective Benediction


Stepping up Social Media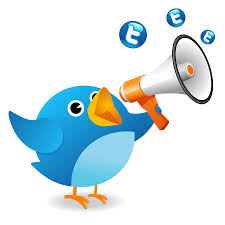 Who gives a TWEET?

We do! Well of Mercy is committed to reaching geographically and culturally diverse communities.

To that end we are stepping up our social media outreach programming.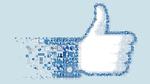 If you have not already, please visit our FaceBook page & LIKE US, invite your friends too...follow us to see what's happening on property throughout the change of seasons.

Like us and follow us, share your favorite moment at Well of Mercy!!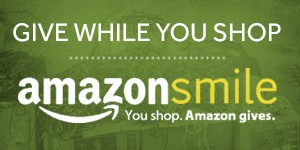 Penny Wise…

We are always looking for creative ways to generate sustainability for the Well of Mercy ministry.

We recently discovered a new way to add pennies to our piggy bank through the AmazonSmile benefitting non-profits program.

Start your shopping with a SMILE...if you're an Amazon shopper, please consider linking Well of Mercy to your account.
Each dollar you spend, Amazon will make a donation to Well of Mercy.

It won't cost you a cent, but collectively it will mean a lot of change for us!



Nourishment for Body & Soul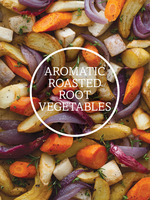 Cider Roasted Root Vegetable Smash
Ingredients
3 tablespoons butter or Ghee
1lb.carrots peeled & chunked
1lb. parsnips peeled & chunked
1-2 lb. rutabagas peeled & chunked
1 cup sparkling apple cider (Martinelli's)
Coriander, cinnamon, salt & rainbow pepper
Fresh parsley

Instructions
Preheat oven to 425°F. Using 1/2 tablespoon butter, generously coat 17x12x1-inch heavy rimmed baking sheet. Arrange carrots, parsnips, and rutabagas in single layer on baking sheet.

Drizzle cider over vegetables. Dot with remaining 2 1/2 tablespoons butter. Sprinkle with aromatic spices, salt and "rainbow pepper".

Cover tightly with foil and bake until vegetables are almost crisp-tender, about 25 minutes. Stir vegetables to coat with juices.

Bake uncovered until vegetables are tender and juices are almost evaporated, about another 20 minutes.

Remove from oven, and in a large bowl gently smash the root vegetables to integrate in a rustic manner. Garnish with your choice of seasonings to taste, serve immediately.
Serves 8-10

*Recipe courtesy of Culinary Medicine Workshop.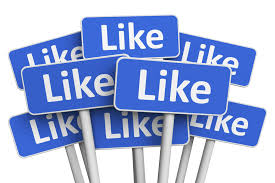 Help Wanted

You can LIKE US in more ways than one!!

Well of Mercy continues to rely on the time, talents and treasures of many people.

We are looking for a few NEW faces to help with grounds keeping, marketing communications etc.

If you are interested in volunteering at or on behalf of Well of Mercy please contact our volunteer coordinator Marion.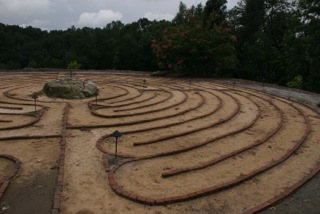 REFLECTIVE BENEDICTION

Revering the Mystery, A Sabbath Meditation

O MYSTERY, hidden in the stars, rooted in the trees, deeper than our knowing.

O Mystery, pulsing through our veins and every mountain stream.

O Mystery, bringing us to our knees in worship, filling our eyes with tears, breaking our hearts with the sorrow of the earth.

O Mystery, ablaze in sunsets, and shining like the moon.

O Mystery, calling forth a reverence for that which you have created.

O Mystery, God beyond our names and greater than our certainty or our doubts.

O Mystery, how wonderful you are, and holy is this day and this ground upon which we stand.

Larry J. Peacock OPENINGS
Welcome to REFLECTIONS, MARCH 2015 Edition 6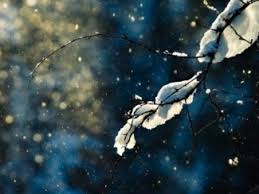 As I sit and write this article for our Spring newsletter it is snowing at Well of Mercy. I am torn between my desire to be present to our first snowfall and the necessity of meeting a publishing deadline.

Isn't this a modern day tension for most of us? While we long to live in the present moment we struggle to do so. We find ourselves either looking through a rear view mirror at the past or needing to get our calendars out to plan events in the future.

I fear we miss some of the subtle visitations of the divine by our inattention. Perhaps we all suffer a bit from attention deficit.

Remember the warning we received as children to STOP, LOOK AND LISTEN before crossing the street? Maybe that could serve as a reminder as we move through the demands and expectations of each day.

What difference would it make if we paused to become aware of our surroundings? What gifts would be ours if we intentionally paused and allowed our senses to awaken? What mystery of the divine might be awaiting our discovery?

I am reminded of the lovely conclusion of Mary Oliver`s poem, "When Death Comes":

"When it's over, I want to say: all my life
I was a bride married to amazement.
I was a bridegroom, taking the world into my arms.

When it's over, I don't want to wonder
if I have made of my life something particular, and real.
I don't want to find myself sighing and frightened
or full of argument.

I don't want to end up simply having visited this world."

When your brief moments of attentiveness lead you to desire more intentional, extended time to be still, quiet and alone, Well of Mercy awaits your arrival. In the meantime, take a long, loving look at what awaits your gaze.

I must close for now. It is snowing and my soul longs to experience the divine presence in the mystery of a tiny flake of snow.

- Sister Donna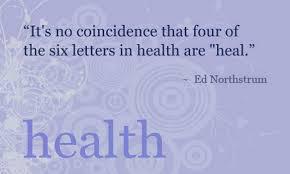 Wisdom Body Wednesdays~ Spiritual Enrichment for Individual Retreatants

On the First Wednesday of each month throughout 2015 Well of Mercy is sponsoring workshops dedicated to enhancing our individual guest's experience.

Wisdom Body Wednesday Workshops spotlight topics on health and wellbeing - body, mind, and spirit. Generally workshops range from one hour to a full day and range in price from $30 to $50 per class.

Please check back often on Well's FACEBOOK page, our website, or bookmark & save the online registration link for workshop updates and new listings.

Meals are not included unless otherwise specified. While participants are welcome to bring their own lunch, we encourage you to take part in our community meals. Contact the office to reserve your lunch or dinner meal (or both!), or to book an overnight stay.

April 8
10:30am- 4:30pm
Good Vibrations, Sounds for Healing and Relaxation

May 6
10am- 4:30pm
Soul Writing, A Memoir Workshop

Register ONLINE Here!





SPOTLIGHT ON STAFF-
Come To The Table, Nurturing Wellness at Mealtime
Sitting down to a meal can offer spiritual healing-a nourishing communion of sight, taste, texture and smell. When someone else prepares the food, it is further seasoned with hospitality.

If you are the chef, preparing food can yield tremendous satisfaction by providing essential nourishment for the whole person, body, mind and spirit.

Food cycle diagrams studied in school illustrate that food is life, not just necessary for life. Recent studies indicate 20% of Americans eat in their cars; 1-in-4 people eat fast food every day, and Americans consume 31% more packaged food than fresh food. Ripping cellophane off a microwaveable meal to consume between tasks doesn't exactly paint a Norman Rockwell picture of mealtime.

Well of Mercy's mission includes providing an environment that offers hospitality and healing. Guests often comment that coming to Well is like coming home. Everything at Well, from naturally beautiful surroundings to nourishing food provided within, invites guests to come to the table.

In 2002, Karin Sawhill was a guest at Well of Mercy who just didn't want to leave. She first volunteered to cook, and was subsequently hired with a singular job description- "to get the meal out on-time." Trained in various methods of healing and energy balancing, Karin offers a unique perspective on food preparation.

"Food is energy," she explains. "I feel so lucky that I get to play with that energy... If it's lovely, delicious and healthy, food becomes part of the whole healing experience."

Karin prepares meals on Wednesdays and Fridays, with a focus on organic ingredients and gluten free options. There is one simple menu that remains part of each week: Friday lunchtime salad bar. Karin finds delight in that some guests will rearrange their visits to partake in that meal.

Tammara McCombs began preparing meals at Well of Mercy in 2013, after many years of cooking meals for over 200 hotel guests. Tammara receives warmhearted responses from Well guests.

"People feel like we are ministering to them through the food...That's one less thing they have to worry about. A lot of times they just hug you. I never got a thank you at the hotel," Tammara added. She also notes that commenting on the food seems to foster conversation and goodwill around each table.

She prepares guest meals on Thursdays and Saturdays, assists Karin on other days and stocks the guest houses with food and bath supplies. Tammara focuses on comfort food that may remind guests of their childhood table.

Food has become such an integral part of the healing ministry at Well, that after many guest requests, their first cookbook was published in 2011. Recently Tammara created a miniature recipe collection dubbed "Tammara's Top 12" which sells for $5 with all proceeds benefiting Well of Mercy.

Karin and Tammara both agree that while people come to Well for various reasons for healing (mind, body and spirit), food and hospitality are an essential part of that experience.

Guests often enter the main house dining room area proclaiming how wonderful the aroma is, even though it may not even be mealtime! Perhaps it's the energy buzz of nurturing chefs and enthusiastic guests lingering in the air that keeps Well guests coming back to the table.


Retreat @ Well of Mercy

Contact Well of Mercy and be sure to include your phone number to place a request for your individual retreat today~

For quicker response please phone the office during regular hours: (704) 539-5449

Wed.-Sat., 10:00a.m.–5:00p.m.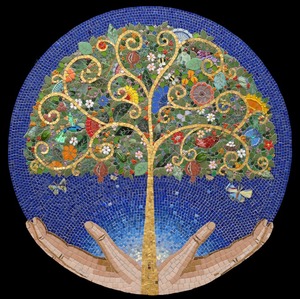 ~ In the weeks ahead, may your attention turn to the divine mystery in opening of a tiny bud as we celebrate the coming of spring.

Well of Mercy Staff