NEWSLETTER
HIGHLIGHTS:

Sister Donna's
Reflection

World Day of Prayer for the Environment & "Praise Be"

Staff Spotlight

Nourishment for Body & Soul

Wisdom Body Wednesday Series

Reflective Benediction
---
Mark your calendar for September 1st!!

Pope Francis Declares A World Day Of Prayer For The Environment.

Pope Francis continues
to place environmental and social justice issues on the global agenda.

For the care of creation, the care of our common home, a world day of prayer for the enviornment will be celebrated annually on Sept. 1st, in line with the Orthodox Church's day for the protection of the environment.

Ecology Encyclical:
Care for Our Common Home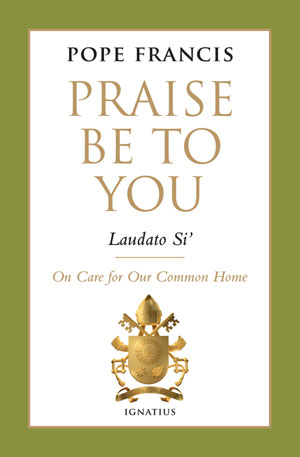 Papal document on the environment urges care for "our Sister, Mother Earth."

Earlier in the summer, the Vatican released the much anticipated Laudato Si', or Praise be to you, a sprawling, 184-page document touching on a variety of ways that human beings interact with their surroundings, from deforestation and unclean water to architecture and urban planning.

Watch The VATICAN English's visually arresting film (6 min.);
Salt & Light TV's broadcast, an in depth scholarly discussion on the encyclical (1 hour); OR
Read the encyclical for yourself.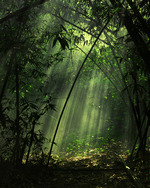 "Sacred Realms feel like contemplative worlds – in which we can wander, sit, and muse without fear or stress. They are spaces where the secular world recedes for a moment and the celestial enters; places where we remember who we really are."

-Julie Moir Messervy, The Inward Garden, Creating a Place of Beauty and Meaning

NOURISHMENT FOR BODY & SOUL

Favorite Guest Recipes cooked with heart from Well Staff: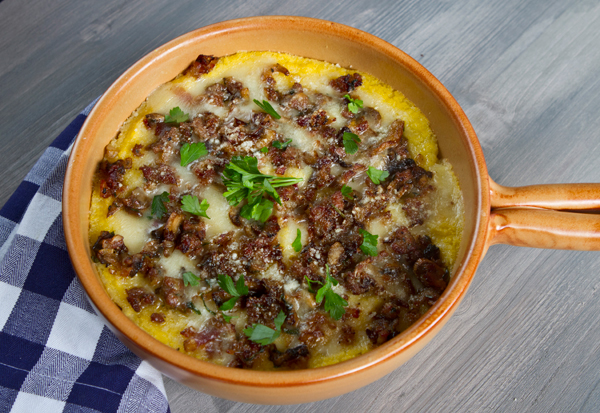 Tammara's Easy Bake Sausage and Polenta Casserole (Gluten Free)

1 apple sliced
1 sweet onion sliced
18 oz tube polenta cut into bite size pieces
1 pack Aidells chicken apple sausages cut into bite size pieces
½ cup apple juice

Put all ingredients in a greased 9x13 baking dish.

Bake at 350 for 50 to 60 minutes. Serves 4-6.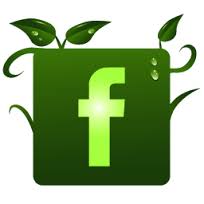 Since Well started posting regularly on our Facebook page we have gained FANS all over the world!

Well is capturing the interests of a wide and varied audience.

Please take a moment to visit our FaceBook page & LIKE US, TURN ON NOTIFICATIONS &
follow us to see what's happening at our retreat center. Invite your friends too!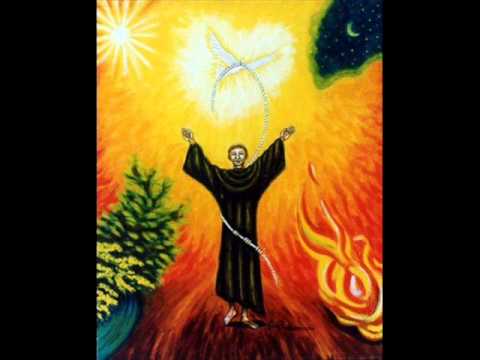 REFLECTIVE BENEDICTION

Canticle of Brother Sun and Sister Moon (excerpt)

Be praised, my Lord, through all your creatures,

Especially through my lord Brother Sun,
who brings the day; and you give light through it. And it is beautiful and radiant in all its' splendor!

Praise be You, my Lord, through Sister Moon and the stars, in heaven you formed them clear and precious and beautiful.

Praised be You, my Lord, through Brother Wind, and through the air, cloudy and serene, and every kind of weather through which You give sustenance to Your creatures.

Praised be You, my Lord, through Sister Water, which is very useful and humble and precious and pure.

Praised be You, my Lord, through Brother Fire, through whom you light the night, it is beautiful and playful and robust and strong.

Praised be You, my Lord, through Sister Mother Earth, who sustains us and governs us and who produces varied fruits with colored flowers and herbs.

AMEN
Welcome to REFLECTIONS
Late Summer 2015, Edition 8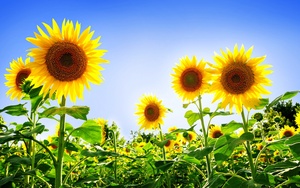 A Reflection on Laudato Si'

The recent encyclical by Pope Francis, Laudato Si', has led me to regard him not only as Pope, but as prophet and poet as well.

His letter on "caring for our common home" paints a beautiful picture of the gift of creation as it also exposes, in blunt terms, the harm humanity has inflicted on the environment.

In paragraph 2 he writes:

"This sister (Mother Earth) now cries out to us because of the harm we have inflicted on her by our irresponsible use and abuse of the goods with which God has endowed her. We have come to see ourselves as her lords and masters, entitled to plunder her at will. The violence present in our hearts, wounded by sin, is also reflected in the symptoms of sickness evident in the soil, in the water, in the air and in all forms of life. This is why the earth herself, burdened and laid waste, is among the most abandoned and maltreated of our poor; she 'groans in travail' (Romans 8:22)".

Regrettably, the media has portrayed the encyclical as a treatise on climate change. While it refers to climate change, that is not the focus of the encyclical. It enumerates multiple threats to God's creation.

If anything, the teaching calls for a climate change of the heart - a conversion of attitudes and behaviors toward creation. The encyclical should come with a warning that it should not be read if one is resistant to change!

On your next venture outdoors or visit to Well of Mercy maybe you could spend some time pondering the grandeur of God's creation and seek whatever lessons it may have to offer. In the meantime, I pray that your encounter with God's grand creation will awaken in you a deep compassion and respect for all the created gifts with which we have been endowed.

I would love to hear from you, if you want to share your insights with me!
- Sister Donna



SPOTLIGHT ON STAFF
Kevin Campbell, Land Specialist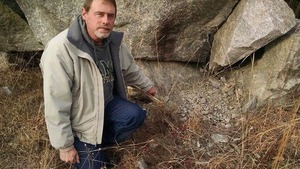 You might say Kevin Campbell, 52, father of two grown daughters and Land Specialist for Well of Mercy, comes from a long line of folks who respect and honor the earth just as His Holiness Pope Francis has asked us all to do in his recent encyclical on the environment.

Kevin's family has been in the nursery and plant-growing business since 1955, and Kevin owns a small nursery dedicated to growing primarily native plants.

"Through the use of native and indigenous plants, I believe we are better taking care of the land as our Creator wants us to," said Kevin. "And working (at Well) has reaffirmed my dedication to promote the use of native plants in landscaping."

Kevin began his work at Well of Mercy, which he refers to as, "a peaceful place, even on a busy day," about the time he started his own nursery business. Then about three years ago, he started putting in more hours at Well to help maintain their grounds.

"It has been a great experience working at Well," said Kevin. "During the summer months, I'm busy with pulling weeds, trimming and tidying up blowing debris off the walkways. I also keep check on the shrubs and flower beds that need to be cared for. As I go around the property, I always check in on how all the plants are doing and observe them through their various growth stages. In the fall and winter months, there are plenty of things to do, like pruning and mulching."

Kevin went on to say, "I also speak about native plants and their uses in landscaping to garden clubs and master gardening groups in several counties in our surrounding area."

"You cannot have a connection with plants and not have a spiritual connection with our Creator," said Kevin, whose support and restitution of the land surrounding the Well of Mercy and elsewhere, is a living testimony to his heart for service, his dedication to preserving the environment for present and future generations, and his love, respect, and care for all of God's creations.

Mark your calendar and join Kevin and others at Well of Mercy on October 21st for a Guided Trail Hike, "Spirituality of Land Stewardship", part of the ongoing Wisdom Body Wednesday series!



WISDOM BODY WEDNESDAY SERIES
Spiritual Enrichment for Individual Retreatants

Through 2015, Well of Mercy continues sponsorship of Wisdom Body Wednesday workshops featuring subjects related to health and wellbeing of body, mind, and spirit.

Understanding Hidden Meaning in Your Dreams
October 14th from 10:00am-4:30pm

Spirituality of Land Stewardship-
Guided Trail Hike
October 21st from 1:00pm-4:00pm

Balanced Wellness - A MIND-BODY-SPIRIT Approach to Self Care during the Holidays
November 4th from 10:00am- 5:00pm

Happy Healthy Holidays, a Healing Foods Cooking Class
December 9th 1:30pm- 5:30pm





Generally workshops range from a half day for $45, to a full day with lunch included for $55.

Guests are encouraged to spend the night for a full Well experience, with a suggested donation of $85 per person including three meals.

Enroll in a Wisdom Body Wednesday, classes available now through January 2016 !!!
Register ONLINE Here!

Updates posted regularly on Well's FACEBOOK page, or visit our website, or bookmark & save the online registration link for workshop updates and new listings.

BOOK A RETREAT
Well of Mercy offers spiritual companionship, emotional support, respectful hospitality and quiet sanctuary for adults in need of a temporary respite from daily demands.

Individuals and Couples please Contact Well of Mercy and be sure to include your phone number to place a request for your retreat today!

Please contact the office to reserve an overnight stay. Phone 704-539-5449 during regular business hours: Wed.-Sat. 10am-5pm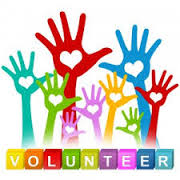 CAN YOU HELP?

Well of Mercy will celebrate their 20th Anniversary in 2017.

In preparation for the milestone event, a volunteer anniversary committee was established and is actively seeking volunteers it assist in the planning process. Please contact co-committee chairs Martha Harper or Linda Sanchez.

Well of Mercy relies on the time, talents and treasures of many people!!

Currently we have two distinct needs; kitchen assistance on Thursday's and Saturday's and help maintaining the grounds.

If you are interested in volunteering at or on behalf of Well of Mercy please contact our volunteer coordinator Marion.

~ May you seek blessings of beauty and find spiritual connection with God's grand creation as we turn toward the season of autumn~

Come visit! We look forward to seeing you,

Well of Mercy Staff