FALL 2017

Love One Another
In 1973, I participated in a Clinical Pastoral Education (CPE) program at Independence Iowa State Mental Hospital. The experience was one of the most challenging and rewarding of my life. As I interacted with patients I became aware of a recurring question – "Why doesn't God love me"? "Where is this loving God that preachers talk about"? "How can God love me and let me be in a place like this"?
I spent one morning in prayer reflecting on those questions and the deep pain of those asking them. I recall unleashing my anger with God seeking an answer I did not have. I yelled the question, "Why don't you show them that you love them"! The answer came in a still, quiet response. "Donna, that's why you're here"! My notion of ministry was shaped by that experience.
As we strive to live lives of hope and peace in these times of natural disaster, injustice, political dis-ease, environmental degradation and personal brokenness, let us remember our deep connection with one another. When those around us question God's love and presence it may be a summons for us to be the conduit and expression of God's love and mercy. May we be for them the human face of God.
Sister Donna

Jubilee - A Well of Mercy Homecoming
Well of Mercy turns 20 and
Sister Brigid & Sister Donna
have been
Sisters of Mercy for 50 years each!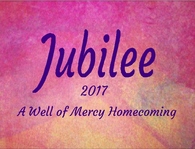 Join us for a special afternoon celebrating these significant moments in the life of Well on
Sunday October 15, from 2:00-5:00PM,
A
homecoming complete with music by our own Brenda Wallace, refreshments and plenty of Well Hugs. This is the perfect time to bring
your family and friends
who might be curio
us about the wonderful place you visit for retreat.
NEW items from the gift shop will be available to include a 20 year commemorative cookbook and beautiful Well of Mercy pottery mugs. Don't miss this special opportunity to congratulate the Sisters and share Well with others. Click here to read more about the event and to RSVP by Oct. 11.
We can't wait to see everyone on this special occasion.
Welcome Connie Hoffner & Healing Touch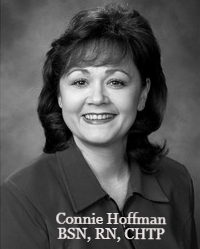 The beginning of September,
Connie Hoffner joined Well of Mercy to provide Healing Touch in the warm setting of Catherine's Hearth, below the Chapel. She has over 40-years of experience as a holistic nurse /educator and has practiced Healing Touch in a variety of settings - throughout the life spectrum. She is available for sessions at Well of Mercy on Fridays.
Arrange your appointment via text (704-402-3849) or email (conniehoffner10@gmail.com) in advance of your stay.
Healing Touch is a relaxing, nurturing energy therapy that uses gentle touch to assist in balancing the physical, mental, emotional and spiritual well-being. Benefits include relaxation, reduction of stress, strengthening the immune system, deepening spiritual connection, creation of a sense of well-being as well as easing acute & chronic conditions.
---
Guest Reflection
This is an amazing place.
If you let the silence seep in,
it tells you who you are
and what you need.
--Well Guest
---
Sewing for Haiti
Sister Brigid has put her sewing skills to work for women in Haiti. The Haitian women often lack money to purchase feminine hygiene products, thus missing several days of work, or school, each month. The Sisters of Mercy are making sustainable clothe solutions; empowering women so they can continue learning and working.

---
The Quiet
In This Issue
Sister Donna's Reflection
Jubilee - Homecoming
Connie Hoffner &
Healing Touch
New Cookbook &
Well Mugs
Sewing for Haiti
OFFICE HOURS
& Guest Check-in
Wednesday
Thurs - Sat
Reservations Required
704-539-5449
Jubilee
A Well of Mercy Homecoming
October 15, 2017
2:00 - 5:00 pm
Your support is most appreciated
as we strive to offer
Quiet Respite
for the individual at
Well of Mercy
for years to come.