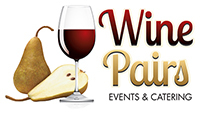 Chef Erin Sealy has selected 2 Ramona Ranch wines to be featured along with 2 wines from our friends from Casi Cielo Winery at Friday's Pop Up Dinner in UTC at the Apollonia Bistro. Enjoy a specially prepared 4-course menu and experience an intimate and interactive food and wine dinner when Chef Erin expertly pairs her menu to highlight the nuances of the wine with layers of taste.
Please use this link to learn more and join us.
Registration Link

Love Horses?
Join us on Saturday, May 12th
1 to 6 pm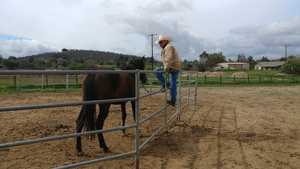 On Saturday, May 12th bring Mom or you horse love'n friends up to the ranch to enjoy Cheeses from the Cave's Chevre or pick Mom up a gift of wine and cheese and a portion of your purchase will be donated to TheraPony's Match Made in Heaven Rescue event. Click the above picture and learn more about our friend, Karen, who's teamed up to help a special horse go from unadoptable to loved.

Bring Mom to the Winery
Sunday, May 13th
1 to 4 pm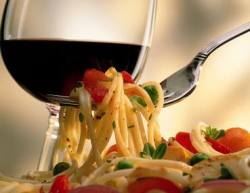 John Little Catering will be on-site at the winery for Mother's Day, May 13th, with a Made-to-Order Pasta Bar from 1 to 4 pm. Choose from the mouth-watering ingredients to create your own one-of-a-kind pasta entree at this chef-active station.
Just $30/kids under 12 half price, wine additional. Come experience why JLC was selected as Wedding Wire's Couples Choice for 2017. Enjoy award winning wines and live music from 2 to 5 with your Mom or special Lady on our beautiful view terrace, overlooking the Ramona Valley.
Reserve your spot now