Hi Wine Lover - Join us this Saturday when we get to experiment with cheesemaker Kim Spero of Cheeses from the Cave, having fun while we learn hand's on how she creates her amazing cheese and wine pairings for Ramona Ranch.

We'll start with 3 cheeses matched to 3 of our wines, from there, we'll work with a sampling of fruits, vegetables, balsamic vinegars, nuts, salts, and fresh herbs to create an amazing bite.

There is no "wrong solution," just a chance to experiment with different products and flavors; create a savory bite and a sweet bite for the same wine while having a great time with your friends. Just $20 for RR and Cheeses from the Cave club members, $25 for all others. This is one pairing experience you don't want to miss; reservations are required; class starts at 4:30 pm.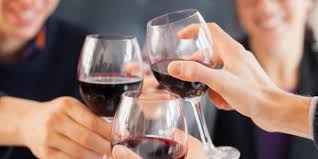 Vaya con Vino, Micole & Teri