THIEVES (World Premiere)
Leyya Mona Tawil - choreography
Performed by Tawil, Jeremiah Crank and live score by Lars J. Brouwer.
San Francisco International Arts Festival 2012

@ Marines Memorial Theater, SF
Saturday 19 May @ 7pm
Sunday 20 May @ 8pm
shared program with Compagnie 7273 w. Sir Richard Bishop

Friends of DANCE ELIXIR discount code "ELIXIR"


GET TICKETS HERE





... a terrifying path is revealed.

Thieves is a collaboration between choreographer Leyya Mona Tawil and composer Lars J. Brouwer (Amsterdam-NL). Together with dancer Jeremiah Crank, they create a dynamic landscape containing real time composition, relying on bi-directional communication between sound and choreography.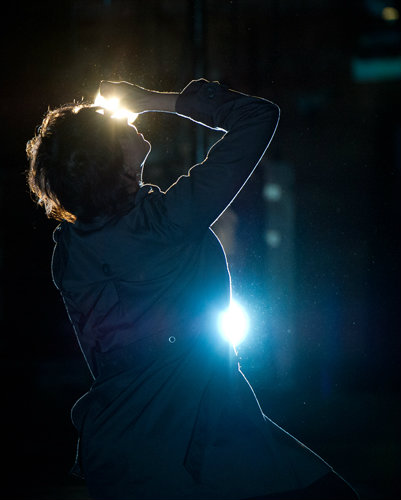 Hello Friends!

As you know, we've been developing Thieves in its many iterations since 2010. Lars and I, along with dancers Jeremiah Crank and Isabelle Sjahsam, created the final version in December of 2011 during a residency at KUNST-STOFF arts. We then performed a preview of Thieves in Cairo, presented by Townhouse Gallery. That brought the work to a whole new level!
We are blessed to have enjoyed such a long development period; and to that end, are so excited for our World Premiere of Thieves at the SF International Arts Festival!
Performing in May:
Leyya Tawil + Jeremiah Crank + Lars J. Brouwer.

You want to see this! We want to see you!

Yes,
Leyya


Friends of DANCE ELIXIR discount code "ELIXIR"
GET TICKETS HERE