Hello Wine Friends!
This week our society pauses for an all-to-brief moment in reflection regarding the many things we are/should be thankful for. Not the least is Wine!
At Crystal Basin, we have a deep thankfulness for the health and happiness of our customers, family and friends. We are thankful and lucky for the wonderful harvest season that just concluded. A coming change in the weather will punctuate what seemed to be an endless summer in 2018.
While we are thankful, let's please also be mindful of folks who were and are still being affected by the dreadful Camp Fire. The citizens of our region have begun banding together to provide resources, both financial and emotional, for the Butte County residents whose lives were changed forever from the tragic fire.
For our part, from now through the end of November, Crystal Basin is featuring our Petit Verdot King Fire wine, born in the smoke and fall-out from the September/October 2014 King Fire. This unique wine features a unique fire effect on the label as well as a whole lot of smokiness. Just enough smoke? Too much smoke? Depends on who you ask...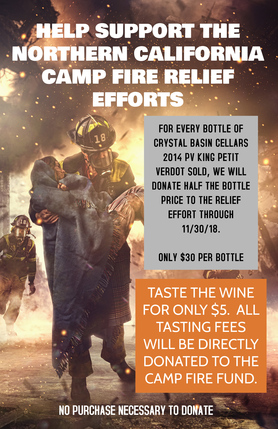 One-half of the proceeds from our PV King wine sold will be accumulated and donated to support fire victims. Funds already raised before this email was sent will be donated through the Dutch Brothers Coffee company, who will match the amount that CBC contributes! That, folks, is great corporate citizenry. And you can be thankful for that…
After the traditional turkey overindulgence, we are hosting our Red Friday event and celebrating with some Major League specials!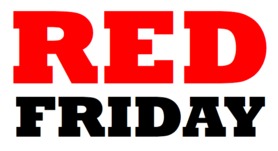 Red Friday - Screamin' Deals on Wine!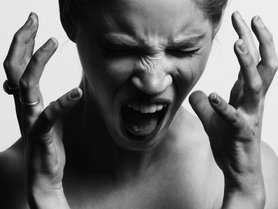 10am to Noon! Mystery Juice $100 per case!
Noon to 2pm! Bubbly! $100 per case!
2pm – 4pm! 2014 Grenache, Mourvedre, Malbec and Zinfandel
$150 per case – Mix and Match OK!
4pm – 5pm! - 2014 Quijote $200 per case!
Wait – There's More! If you 'participate' in any of these deals, you can also take home a case of one of our tasty Bistro Red wines for $100 – Mix and Match OK!
Yes, we'll take phone and email orders and you can ship or pick these wines up later! Email us at rsvp@crystalbasin.com or call 530-647-1767 during the offer timeframe. Sharing these wines at your holiday social events will ensure that you get invited back to the right holiday parties next year!
Then, we bring the vendors to YOU Saturday for our
19th Annual Avoid the Malls event.
Check out local vendors while avoiding the icky traffic!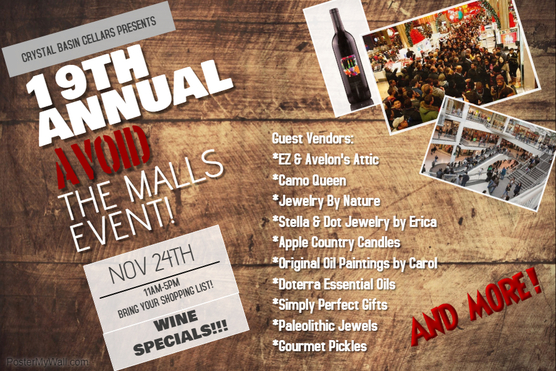 We'll also kick off our Soupy Saturday Series with a bit of something tasty and warm. While you are enjoying that nosh, you can stroll about the cellar and check out 8 gift vendors to help you find unique and hand-made goodies as easy solutions for your Holiday shopping.
Avoid the Malls at All Cost!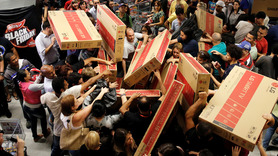 Further out in the season, we're hosting our Stroll Thru Bordeaux food and wine pairing event on December 8th. Clubbers are free and not-yet-clubbers are $5 for 5 tasty pairings. Then, on December 22nd, it's time to bring your Santa Suit or your ugliest Xmas sweater out of the closet and join us on Carson Road for a Jolly Good Time!
The Crystal Basin Team Wishes You and Yours a Safe and Happy Thanksgiving!