RFKM Film - Watch and Share!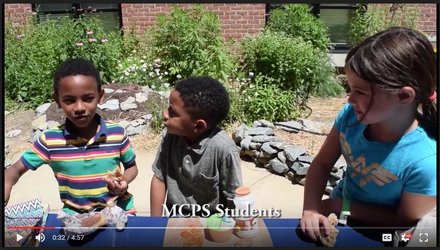 Want to learn more about RFKM or share a short film with your school community? RFKM's summer intern Alejanrda Mathies, a film major at American University, made this 5-minute film about our work. Please share widely and consider becoming a member of RFKM this year.
---
Wellness Committee Recommends Less Junk Food

The 2015-2016 district-wide Wellness Committee (on which RFKM's Executive Director Lindsey Parsons has a seat) has recommended to the
Division of Food and Nutrition Services that they increase the variety of meals and decrease kids foods (e.g., processed chicken, burgers, hot dogs, breakfast for lunch, pizza, fries, potatoes). As one of the primary concerns of RFKM supporters since we began surveying parents, Lindsey advocated and voted for this priority on your behalf.

The committee met four times during the 2015-2016 school year to make recommendations in five areas: physical activity, physical education, mental health, food services and nutrition education. Members voted on their priorities, and any priority receiving at least two votes was forwarded to the responsible office in MCPS (see draft of priority list here).

Other recommendations to food services included removing and reducing marketing of unhealthy foods in schools, implementing the recommendations in the MCCPTA Resolution and including more vegetarian options. The top recommendation under nutrition education was for health teachers to teach students about the techniques used by food companies to make processed foods irresistible (one of the most promising ways of decreasing their consumption) and to teach an understanding of chemicals used in food and the process by which the FDA allows food additives into common use.

The committee will be meeting this year to update the MCPS Wellness Policy and Regulation. Stay tuned for advocacy opportunities related to those updates.
---
R

FKM at 53% of Year-End Goal: Please Become a Member Today

Your donations make the work of RFKM possible. To meet our budget for the year, we still need to raise $2,660, 47% of our year-end goal of $5,000. Will you show your support and become a member of RFKM today? All donations are tax-deductible through RFKM's fiscal sponsor, Chesapeake Institute for Local Sustainable Food and Agriculture.

---
Graceful Growing Together Seeks Cooking Teachers



Are you a dietician, nutritionist, caterer, personal chef, culinary school graduate, a great home cook or certified food safety instructor? Graceful Growing Together, in partnership with Montgomery County Recreation, is looking for volunteers to teach in Recreation facilities and possibly other county buildings.
They are looking for skills in the following areas:
Nutrition

Cooking

Food Safety
They will work with you to help you get established as an instructor. Food costs for cooking classes, and materials for other classes, will be paid by the students. If class tuition is charged, you will receive a stipend from Montgomery County Recreation. If interested, please reach out to Dave Lambert at
drlambert@GracefulGrowing
Together.org.
---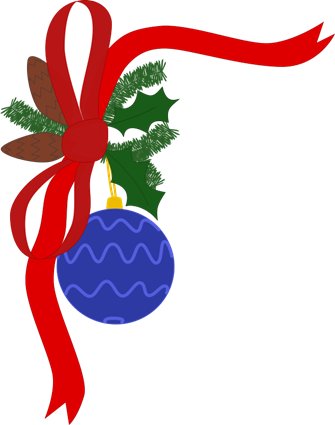 Buying from Amazon.com for the holidays?
Please bookmark the Amazon link from
RFKM's web site
- see upper left hand corner of our home page - and a portion of your purchase will go to RFKM. Thanks!
---
Thanks to our sponsor.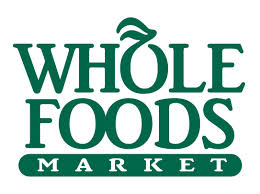 Mark Your Calendars for Jan. 28th Dance-A-Thon to Benefit RFKM

On January 28, 2017, from 9 a.m.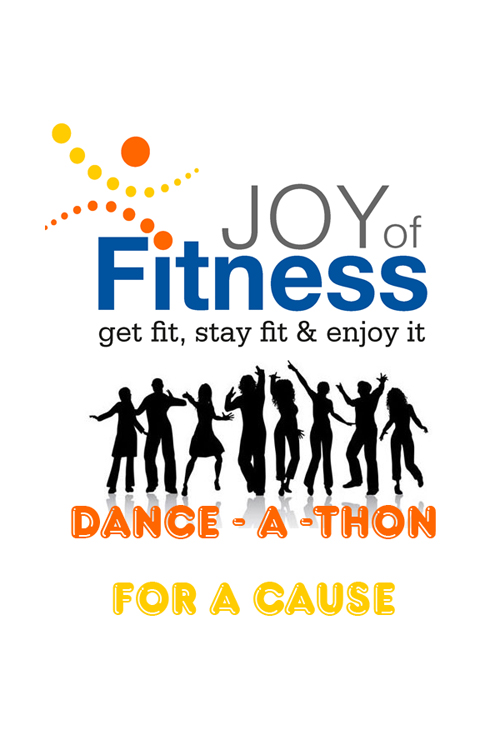 - 1 p.m., Joy of Fitness Studio in Silver Spring will be hosting a Dance-A-Thon to benefit RFKM! Sign up for 1-4 dance-based aerobics classes (Zumba, Country Heat, Cize (Hip Hop), or Zoco Afro Pop) with all proceeds going to RFKM. Bring your kids as well to participate in carnival-themed activities such as mask making or beading, or to participate in a healthy cooking demo between 9 and 11 a.m. while you're in class. There will also be a raffle with prizes from local businesses! Classes are appropriate for all fitness levels and can be taken by kids and adults alike (ages 9 and up). Visit Joy of Fitness Studio's website to sign up for the Dance-A-Thon.
---
Look for a Great Holiday Gift?
Check out a variety of items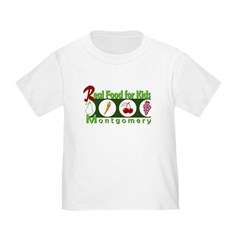 with RFKM's logo from t-shirts for all ages to water bottles, glasses and hats. A kid's t-shirt is a great gift for spreading the word in your school about RFKM!
---
Articles and Webinars of Interest
Articles
He grew up hungry. Now he wants to revolutionize school lunch.

As school gardens spread, so do the teaching moments
Ask Chili's to Drop Sugary Drinks

Rodney Taylor is Changing up the Lunch Line at Fairfax County Public Schools

Mouse behaviour and gut microbiota development are regulated by omega-3 polyunsaturated fatty acids in both adolescence and adulthood
A study showing the connection between omega-3 fatty acid consumption in utero and in early life and later depressive, cognitive and social behaviors during adolescence and adulthood in mice.

Webinars
Wellness Wednesday: Nudge Kids to eat better at school: 12/14, 4-4:30 p.m.

Nutrition Education in Schools: 12/15, 2-3 p.m.

Keep Moving! Comprehensive School Physical Activity: 1/4, 3-4 p.m.