Somerset ES and East Silver Spring ES Tie for 2015-2016 RFKM School Food Improvement Award

This year, both Somerset ES and East Silver Spring ES were awarded the RFKM School Food Improvement Award for their exemplary efforts in promoting wellness and nutrition during the 2015-2016 school year. Because both schools made such tremendous progress in school nutrition this year, our awards committee decided to recognize both with the award.

On June 13, 2016, R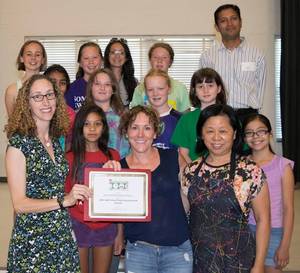 FKM presented Somerset ES with the School Nutrition Improvement Award. With the support of Principal Kelly Morris and the PTA, RFKM Representative Kerri Davis instituted a Nutrition and Wellness Committee this year at Somerset. The school hosted a FarmRai$er in which they raised over $2,500, much of which will be used for future health and wellness initiatives. Some of this money went to the school's first ever wellness week in which banners, contests, and assemblies promoted nutrition, fitness, and mindfulness. Further, the committee shared RFKM's healthy classroom material with teachers, leading to healthier snacks and rewards in class and limiting birthday celebrations to once per month. Additionally, in cooperation with the cafeteria manager, Somerset ES removed unhealthy 'a la carte' menu items, such as Doritos and Cheetos, and replaced them with healthier options, such as 50% whole grain pita chips, popcorn, hummus, cheese sticks and dried chickpeas. Also, for the first time, the
a la carte menu was published and distributed to parents, making them aware of their children's food options in school. Finally, Somerset ES publishes healthy recipes and nutrition fun facts in their weekly newsletter.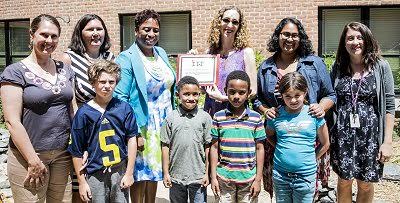 On June 14, 2016, RFKM presented East Silver Spring ES with the School Nutrition Improvement Award. East Silver Spring ES has made equally commendable efforts to promote health and wellness this year under the leadership of RFKM Representatives Karen Kali and Maggie Carey, with the support of Principal Adrienne Morrow, Assistant Principal Tara Strain and the PTA. The school held their first annual Wellness Night, which engaged students through smoothie making, Zumba, mindfulness training and a fruit tasting, as well as provided information on nutrition and wellness through presentations and sample snack packs. Additionally, East Silver Spring ES emphasised the importance of drinking water by providing each student with a free reusable water bottle and requesting a water bottle filler station near the cafeteria.

Finally, the PTA created a list of healthy snack options that was sent home with kindergarten students to encourage parents to donate these healthy snacks to the classroom. These accomplishments and many more are chronicled in a very impressive blog created by the Wellness Committee.

Both Somerset ES and East Silver Spring ES have not only taken tremendous strides in promoting nutrition and wellness this year, but also plan to continue on this path and are eager to implement new initiatives next year. Both schools are recognized for their success in improving the school food environment and serve as a model to other schools in MCPS.

---
Author Ray Anthony James Presents

his delightful interteractive children's book that engages kids and makes eating veggies FUN again.





Invite Ray to your school, PTA meeting or local library for a free 10 or 30 minute presentation.


Contact: rayanthonyjames@gmail.com

Like on Facebook




Buy on Amazon
---
Thank you to our sponsor!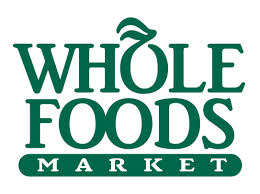 Montgomery Food Council "Eat Local MoCo" Guide

The Mo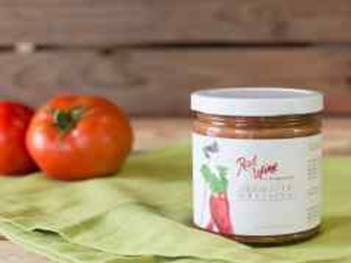 ntgomery County Food Council encourages all local food and beverage businesses to participate in the "Eat Local MoCo" Guide, which will be published in print and online with the goal of generating interest in and promoting local products. Each company's listing will provide product description, sales location, and contact information. The guide will be distributed this fall at the food fair organized by the Montgomery County Food Council. Participation is free and information must be submitted by Friday, July 15. Please visit www.mocofoodcouncil.org or contact eatlocalmoco@gmail.com for more information.
---
Film Screening of Michael Pollan's "In Defense of Food"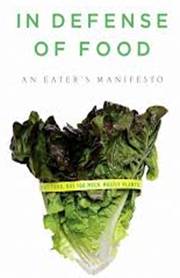 Fair Farms Maryland, in cooperation wtih Crossroads Community Food Network will be screening Michael Pollan's film "In Defense of Food" at Busboys and Poets in Hyattsville on June 29 (6:30 p.m.). In the film, Pollan travels the globe (and supermarket aisles) to illustrate the principles of his bestselling eater's manifesto. He offers a clear answer to the most urgent question of our time: "What Should I Eat?" Following the screening, join special guests including elected officials, urban farmers, farm market managers and farm-to-school specialists in a panel discussion moderated by Peabody award-winning radio host Marc Steiner. Please RSVP. Seating is limited. (Suggested donation $5 at the door).

---
Articles, Jobs, Events, Petitions of Interest

Job Opening: Executive Director, Sugar Free Kids Maryland
Green Wheaton Gala
Friday, June 24, 2016, 6-9 p.m.
Brookside Gardens Visitor Center Reception Hall

Buy Local Week
July 23-31, 2016

Petition to USDA: Organic Labeling Should Include Animal Welfare Standards

In a Fifth Grade Classroom, "Real Food Wins Out"

Montgomery Countryside Alliance: Field & Fiddle Fest 2016
July 23, 6-10 p.m.
Dickerson, MD

Rates of Adolescent Obesity Have Risen, Research Shows