Want a great way to get your kids psyched about eating more fruits and vegetables? Sign them up for the . . .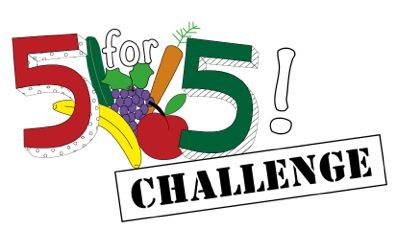 Registrations are now open for RFKM's 5 for 5 Challenge, sponsored by Whole Foods Market. During the week of September 14-18 (Maryland Homegrown School Lunch, or farm-to-school week), we are challenging MCPS students to eat at least 5 servings of fruits and vegetables a day for 5 days and to raise at least $5/serving to support the work of RFKM. Ideally, students will find 5 individuals who will each sponsor 5 servings of fruits and vegetables for $25.

There will be special prizes for the child who eats the greatest variety of fruits and vegetables and for the child with the largest number of sponsors. The deadline to sign up is Sept. 13th at 11:59 p.m.

To register your kids (or yourself), visit http://5for5challenge.causevox.com. This is also a great fundraiser for workplaces focusing on improving employee wellness. If your workplace is interested in participating, please contact Lindsey.
---
Cooking Matters $10 Challenge!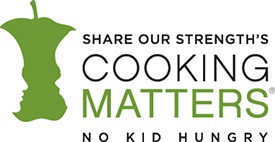 Cooking Matters, a program of Share Our Strength, focuses on providing people with the skills necessary to make healthy food choices at the grocery store. Over the course of a 45 minute tour, participants discuss how to choose affordable AND healthy produce, protein, whole grain and dairy options. At the end of each tour, participants join us in the "$10 Challenge," which gives them the opportunity to use the skills they've learned to create a healthy meal for four people for ten dollars. Following the tour, and to encourage the use of their new skills, all participants are given a $10 gift card to spend on healthy groceries as well as a reusable shopping bag and booklet of healthy tips and recipes. To learn how to conduct these courses, see: cookingmatters.org/at-the-store. For information about getting involved and getting gift cards for participants, etc., please contact Ida Kutechko with any questions at ikutechko@strength.org or by phone at (443) 379-4487.
---
Bethesda GGT Community Café
Graceful Growing Together is managing a new Bethesda-based
Community Café on the "pay-as-you-are-able" model that originated in Salt Lake City in 2003. The new cafe is slated for completion in late 2018 or early 2019. Interested individuals, houses of worship, government agencies or businesses are encouraged to register at https://www.surveymonkey.com/r/QWD6HPF.
---
RFKM Added to Montgomery County's Workplace Giving Campaign
RFKM is pleased to announce that it has been added to the workplace giving campaign for Montgomery County. If you work for

the county, we encourage you to select RFKM during the fall registration for the 2016 workplace giving campaign. Also, if you could tell your co-workers with kids about our work and encourage them to consider donating to us, we'd appreciate it!

---
FIHRI is recruiting parents to participate in six-week online nutrition tutorial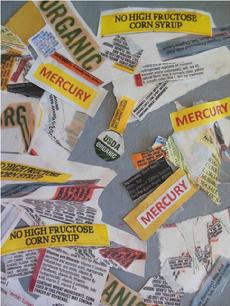 The Food Ingredient and Health Research Institute (FIHRI) is seeking 20 parents of learning disabled children to participate in a web-based course on the nutritional and environmental factors associated with autism, developmental delay, and ADHD. The tutorial is part of a study determining whether the curriculum can help families eat a healthier, more nutritious diet. A $200 stipend will be provided to the families for any increases in grocery costs that may occur. Find out more and sign up here.
---
Special thanks to our sponsor: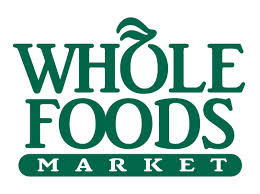 Stir over Gatorade's Presence at WJHS Meeting
Representatives from Gatorade were reported to be planning a presentation
at a mandatory meeting for athletes on hydration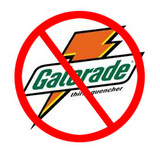 at Walter Johnson High School. This
caused concern for many parents who questioned the school's choice on the school listserv. RFKM's Executive Director Lindsey Parsons was quoted in this Bethesda Magazine article stating her stance on Gatorade's presence in schools. In the end, it turned out that the representative couldn't make it, but still provided samples of Gatorade products for the meeting. Allowing a company that sells sugar-sweetened beverages (which are linked to obesity, type 2 diabetes, hypertension and many other health conditions) to market to MCPS children is a true cause for concern to RFKM. Water is the best way of rehydrating, with the addition of a piece of fruit to make up for any lost glucose or minerals. Read Bettina Elias Siegel's fact-filled response to this and about Gatorade's exploitation of children at The Lunch Tray.

---
MCPS Would Have Made the Honor Roll, If It Weren't for the Food!

While MCPS's ratings by parents and students for all academic areas were A's and A+'s, its grade on food was a mere C+, reflecting the poor peceptions by students and parents of MCPS' endlessly repeating menu of burgers, pizzas, processed chicken and breakfast for lunch. Students' reviews cited over and over again the lack of healthy or fresh options. Check them out on Niche and share your rating as well.
---
Articles, Petitions, and Videos of Interest

The following infographic shows that majorities of parents and students support healthier school meals, regardless of political affiliation!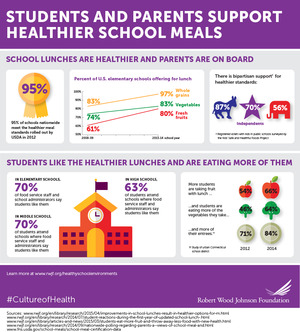 Let Nick Offerman give you a tour of his pizza farm in this hilarious ad for healthy school lunches

Please bookmark RFKM's Amazon Affiliate Link and support RFKM with your Amazon purchases.