Get Your Tickets for FED UP While You Still Can!
Only 62 tickets remain for the RFKM screening of the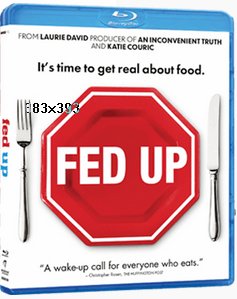 film "Fed Up" on Friday, March 6, at 7:00 p.m. in the Discovery Communications building in downtown Silver Spring. You won't want to miss this compelling documentary about sugar, processed food, and the crisis of obesity and diabetes in our youth today. Following the screening, local celebrity Aviva Goldfarb, founder of the Six O'Clock Scramble, will lead a Q&A, along with Lindsey Parsons and Karen Devitt, RFKM Co-founders. Attendees are invited to a wine and hors d'oeuvres reception afterwards featuring State Delegates David Moon, Jeff Waldstreicher and Will Smith, who are currently sponsoring bills for our coalition "Healthy School Food Maryland" and Montgomery County Council President George Leventhal (who has recently joined RFKM's Advisory Board). Seating is limited and all tickets must be purchased in advance, so get your ticket now. We are also looking for sponsors for this event. If you have your own business and would like to promote it, shoot us an email and we'll let you know about sponsorship opportunities.
Watch the Trailer
---
Passionate about healthy school food? - Need People to Testify in Annapolis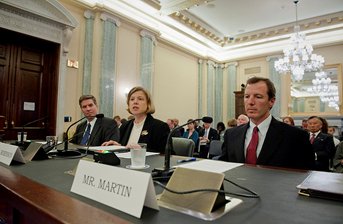 If you're passionate about changing the school food environment, now is the moment to step up. We urgently need people to come testify for our bills in the state legislature (and this will probably be the last time we ask about this due to lack of email credits!) To see each bill and the details about it, see: http://www.healthyschoolfoodmd.org/agenda.php
All hearings start at 1 p.m. and typically last 3-4 hours. Testimonies are 2 minutes.

The schedule of hearings so far is below.

2/25: Thirsty Kids Act, Senate
3/4: School Wellness Committee Act, Senate
3/4: Sugar–Free Schools Act, Senate
3/4: Vending Machines and Marketing Act, Senate
3/13: Sugar–Free Schools Act, House
3/13: Vending Machines and Marketing Act, House
3/13: Thirsty Kids Act, House
3/13: Chemical–Free Schools Act, House

If you would like to testify in support of one of these bills, please email Lindsey at info@healthyschoolfoodmd.org.
---
Sugar!
Can't make it to our screening of FED UP? Do you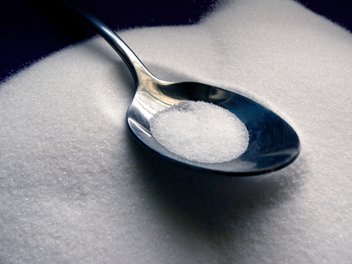 have 3 minutes right now? Please watch this animated video on sugar, and pass it on to everyone you know. If we are going to convince MCPS to reduce the amount of sugar being fed to our kids every day, we are going to have to make some noise! So far MCPS has ignored, avoided, and flat out denied the presence of alarming amounts of added sugar in the food it serves to our children every day, especially in the free breakfast in the classroom in 75 schools.
The added sugar in these breakfasts rivals the amount in 2-3 regular size chocolate bars.The lack of transparency and parental control make the matter all the more urgent. Even if your kids don't eat school food, let's make some noise for the 35% of kids in MCPS who have little choice. Obesity and diabetes rates for Latinos and African Americans are twice the rates for others in Montgomery County.
---
Your Input Needed in Search for New MCPS Superintendent!
As you may have heard, the MCPS Board of Education recently made the decision to part ways with former School Superintendent Joshua Starr. As the search begins for Starr's successor, NOW is the time to let the BOE know that you feel one of the prerequisites for a new Superintendent should be this person's willingness to work with RFKM to improve the quality of food that is served to our children. Please let them know that you consider this to be an issue of utmost importance by e-mailing the BOE members at the address below. You can copy and paste from the template below, or use your own words to convey to the Board how important you consider this issue to be as they interview prospective candidates for the job.

Dear Members of the MCPS Board of Education:

As you embark on the search for a new School Superintendent for MCPS, I would strongly urge that you consider hiring someone who is concerned with improving the quality of food that is served to MCPS students. The health and well-being of all students in our schools should be considered one of the most important factors in their overall development, and many studies indicate that proper nutrition contributes to academic success. Fueling our students' bodies with real, whole, nutrient-dense foods that are not loaded with sugar and chemicals should be among the top priorities for an incoming Superintendent. As a parent member of Real Food for Kids - Montgomery (RFKM) who is very concerned about this issue, I am advocating that you include a commitment to improving food served at MCPS schools as part of the search criteria for a new Superintendent.

E-mail address for entire board - boe@mcpsmd.org
---
Special thanks to our sponsor: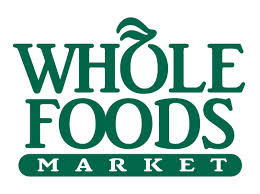 Sign Our New Statewide Petition
Healthy School Food Maryland has developed a new
s
tatewide petition advocating seven different bills that will come before the Maryland General Assembly this session and will help bring healthy changes to the food environment in all of Maryland's public schools. By signing this petition, you support the proposed legislation to improve nutrition and transparency standards that we have been advocating for since RFKM began. We need your help to get the word out around Maryland and increase our chances of these bills becoming law. Please sign this petition and share with friends and family members in the state. The more signatures we have, the closer we are to securing a healthy school food environment for all students in Maryland!
---
Welcoming George Leventhal to the Advisory Board

We're pleased to welcome County Council President George Leventhal to RFKM's Advisory Board as a Special Advisor. Council President Leventhal has been a big supporter of healthy school food in Montgomery County, ordering a report by the Office of Legislative Oversight in 2010 on the MCPS food, requesting a study of food marketing in MCPS by the Center for Science in the Public Interest and most
recently, sending a letter requesting many of our members' priorities to Superintendent Starr and holding a hearing on the foo
d in MCPS.
---
You're Invited - Montgomery County Food Council Food Literacy Working Group
The Montgomery County Food Council Food Literacy Working Group is holding a meeting
Friday, Feb. 20, 1-2:30 at Bethesda Green (4825 Cordell Avenue, Bethesda MD) 2nd floor conference room. Our executive director Lindsey Parsons is co-chair of the group and welcomes new members to discuss the goal and objectives of the working group over the next two years. The group will be moving into doing some advocacy work that will complement the work of RFKM so your help and participation is appreciated!
---
Recipe Contest in Full Swing
Come watch the Kids Cook Contest on Saturday, Feb. 28 at noon and find out who wins! Head over to

Williams-Sonoma,

(2700 Clarendon Blvd, The Market Common, Clarendon, Arlington, VA 22201 or any other Williams Sonoma in the area) to see 4th-8th graders prepare healthy meals or snacks for a chance to win the grand prize cooking lesson with Brian Voltaggio. Be sure to check out this exciting event and bring your kids along with you to get them pumped about healthy foods.
---

Articles, Webinars, and Petitions of Interest

Guide to Getting Junk Food Out of Your Child's Classroom

Petition: Protect Kids From Junk Food Marketing

How to Prevent Half of US Cancers: Join the Campaign

What Causes Girls to Enter Puberty Early?

National Healthy Schools Day Tuesday, April 7th: Fill the day with fun activities to celebrate being or becoming healthy

2nd Annual State of Black Montgomery Event
Hosted By: African American Democratic Club of Montgomery County
When: Saturday, Feb. 21 10:00-1:00am
Where: Silver Spring, MD
View Last Year's Event
---

What One MCPS Parent Has to Say About the Free Breakfast in the Classroom
"I agree the goals are commendable in terms of offering the most important meal of the day to students who wouldn't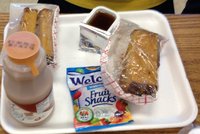 otherwise eat, but I find it disheartening as a parent who feeds her child a healthy breakfast in the morning
that she must have the will power and maturity to resist a cinnamon roll and chocolate milk that's being offered to her for free. It's actually promoting obesity. She eats at home at 6:45, they offer breakfast at school at 7:55 and then she eats lunch (brought from home) at 10:45. It's frustrating that there is no information about what's being offered on a given day so we can even try to make informed choices. It's equally unfortunate that the choices are not good examples of how to eat to start your day....
It's in some ways more important than the school lunch because at least with school lunch we have an option of buying it or not. It's not forced upon my child everyday like breakfast."