The Illinois State Board of Education has named Pam Reilly, M.Ed. Curri
culum and Instruction '99, the 2014 Illinois Teacher of the Year

.

Pam teaches at Woodbury Elementary in the Sandwich Community Unit School District.
Linda Collins, M.A. Education '03, was named the new librarian at Ray Elementary School in
Chicago.
Dr. Susan Malekpour
, Ed.D. Adult Education '03, was named the new National Dean of the College of Liberal Arts & Sciences at
DeVry University.
Scott Ruckoldt, B.A. Elementary Education '04, was hired as a third grade teacher at Rutledge Hall in
Lincolnwood.
AMERICAN EXPRESS $50 GIFT CARD WINNER
Congratulations to Tiffany Lynch '11 on winning a $50 American Express gift card for updating her contact information through our
alumni website.
Be sure to
update your information
with us for a chance to win a $50 gift card in November.
NLU Quick Links
Give to NLU
Update Your Information
Alumni Events
Career Development
Hot Jobs
Get NLU Gear
NLU ALUMNA HOSTS A PANEL DISCUSSION ON EDUCATION
On October 10, 2013, Lois Zoller '62 opened her home to host a panel
discussion about Chicago Public Schools. The event came about through working with Mrs. Zoller as a partner on special communications to alumni and chairing event committees.

This inaugural event was moderated by Stephanie Banchero, National Education Reporter for the Wall Street Journal. Heading the table were three presenters: Carlos Azcoitia, Board Member of Chicago Public Schools and NLU faculty member; Kate Bolduc representing parent advocacy group Common Sense CPS, and Scott Sikkema from Chicago Arts Partnerships in Education. Click here to view photos from the event.
National Louis University's Career Academy
Kicked Off On October 8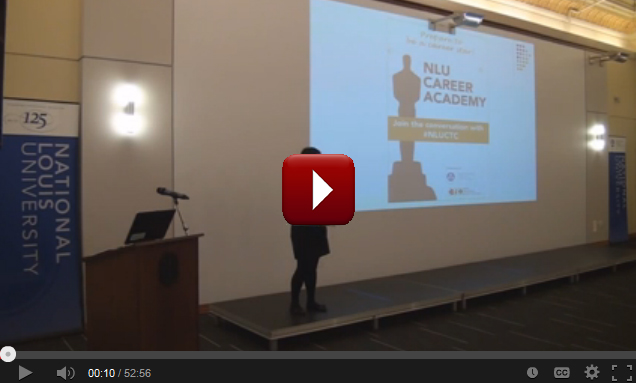 Thanks to everyone who came out for Scene 1 of NLU's Career Academy on October 8. If you couldn't make it, you can watch the entire event on our YouTube page.
Registration is now open for "Scene 2: The Critics" on Tuesday, January 28 from 5:30 p.m. - 7 p.m. Click here for more information and to register.
Click here to view the latest "Hot Jobs" from the NLU Career Development Office.
Position Title - Child Life Specialist
Employer - Circuit Court of Cook County
www.cookcountycourt.org
Location - Chicago, IL
Qualifications - Bachelor's degree in Child Development or other closely related field. Able to communicate effectively and establish relationships with a variety of audiences including parents and medical professionals. Excellent attention to detail for records management.
Position Title - Developmental Screening Coordinator
Employer - Collaboration for Early Childhood
www.collab4kids.org
Location - Oak Park, IL
Qualifications - Masters in Early Childhood, Child Development or Psychology preferred. Five years of work experience required, including administrative responsibilities.

Join Us For NLU's
Common Core Math Workshop
Join us at NLU's Chicago campus for this informative workshop by NLU's National College of Education faculty member Edna Bazik, Ph.D. on Saturday, November 16 from 8:00 a.m. to 12:30 p.m. Dr. Bazik will provide invaluable insight into Illinois' adoption of

the Common Core State Standards for Math. According to Dr. Ba
zik, the most important i
ssues in Mathematics Education focus on implementing the Common Core State Standards for Mathematics.
This event is FREE and open to the public as well as students, faculty and alumni. CPDU credit is available. Registration is now open! Contact Carey Smith
at 312-261-3809 or nlualumni@nl.edu for more information
.
The TEDx Talks event on Saturday, September 28 was a huge success. Educators from the Chicagoland area
got to hear stories from a variety of speakers: including Carol Marin of the Chicago Sun-Times. Click here to view photos of the event on Flickr.

NLU Redefines Retirement With The
Lifelong Learning Institute
Every Monday through Friday, people like Evanston resident Dee Hannan and Bob Radunsky of Northbrook, can be found in the fourth-floor classrooms at National Louis University's North Shore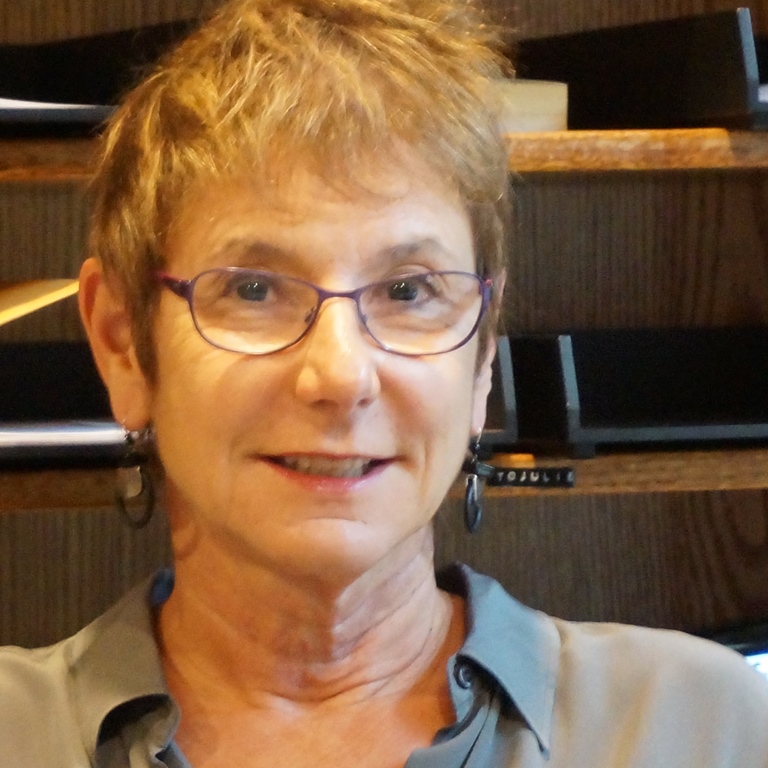 Joan Marks, Program Director
Campus in Skokie. Dee, a former elementary school teacher and NLU alum, and Bob, who was an executive of an international oil company for 35 years, chose to become involved in the university's Lifelong Learning Institute because it offered such a distinctive peer-learning experience. Read more...
Kristin Lems Is Blogging From Mongolia
Kristin Lems, Ed.D., Professor, National Louis University, is currently in
Mongolia working with English as a Foreign Language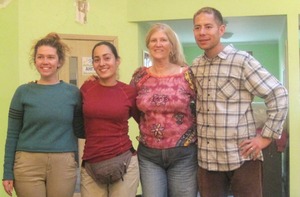 faculty at the National University of Mongolia in Ulaanbataar.
Last month, Kristin was honored with the Fulbright Senior Specialist Award
in EFL/Applied Linguistics. Kristin is currently blogging about her experience in Mongolia. You can follow her blog at
kristinlems.wordpress.com
.