Welcome - SAN Fellow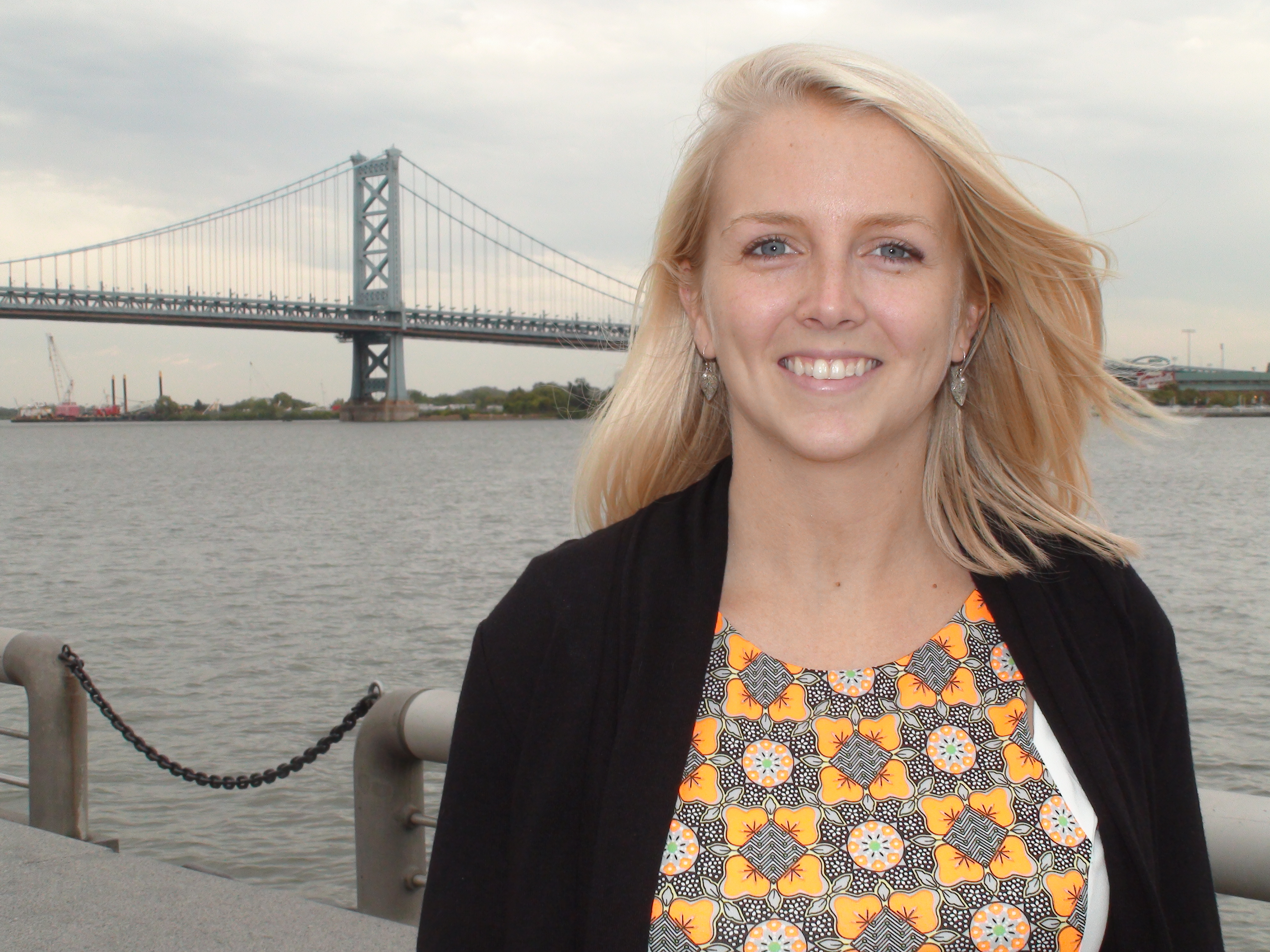 Virginia Vassalotti joined the Partnership for the Delaware Estuary in the beginning of October 2014 as the Schuylkill Action Network (SAN) Fellow.
As the SAN Fellow, Virginia works directly with the Senior Coordinator of SAN, Tom Davidock, to provide support to SAN workgroup committees and partners to develop and implement collaborative projects, assist with planning SAN events and activities, and promote SAN communications.
Virginia previously worked as a Chesapeake Conservation Corps
Fellow at the Montgomery County Department of Environmental Protection in Rockville, MD
. There, she conducted biological stream monitoring, and managed and assisted in various watershed outreach programs. Virginia earned a B.S. in environmental science with a concentration in ecology and organismal biology from the University of Delaware in 2013.

---
2014 SAN Annual Workshop Review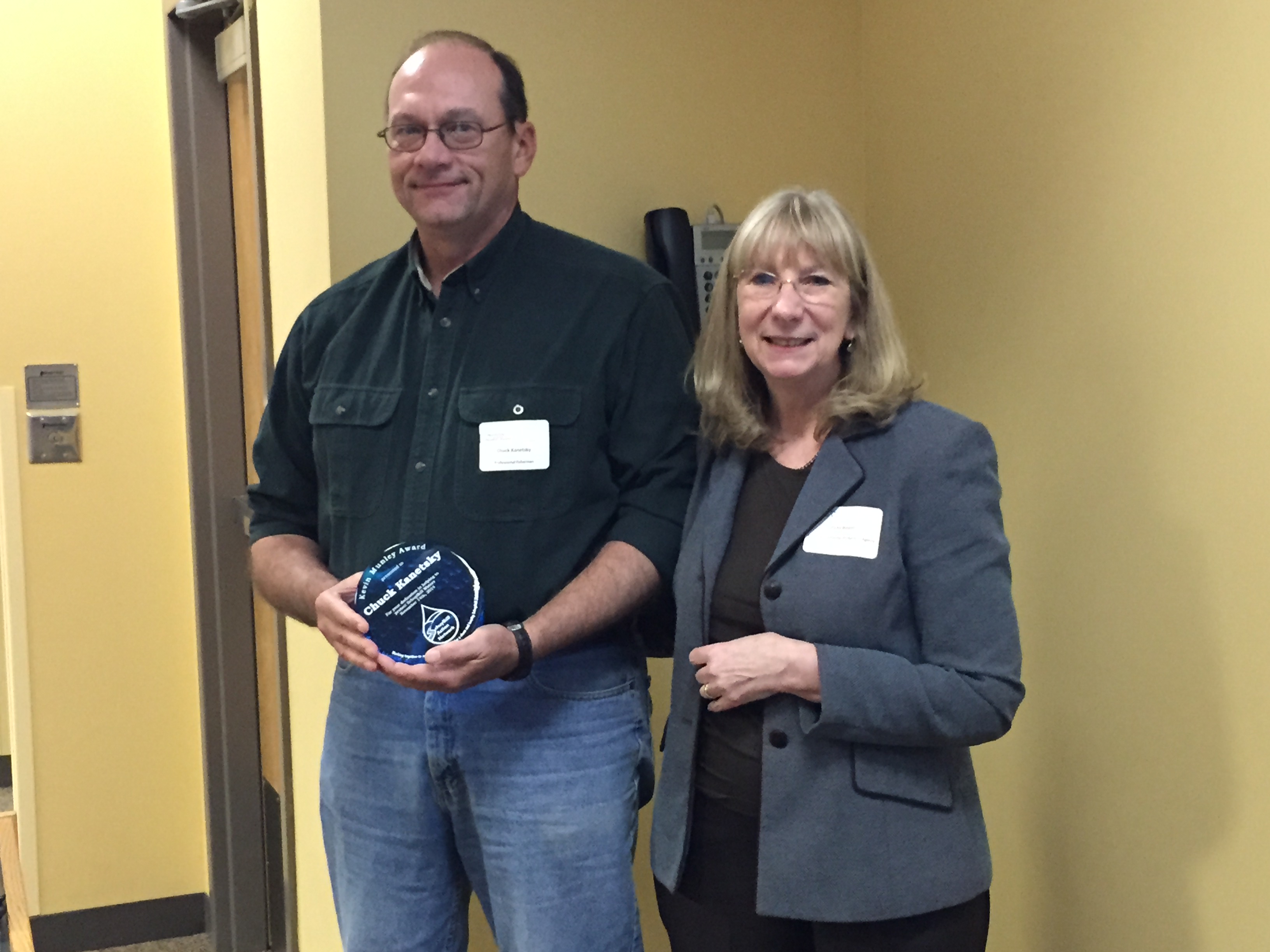 On Friday, Novemeber 14th, over 80 watershed stakeholders attended the SAN Annual Workshop, held at Reading Area Community College. This year's event focused on monitoring efforts being conducted in the Schuylkill watershed.
The morning portion of the workshop included an overview of SAN's workgroups (Agriculture, Abandoned Mine Drainage, Pathogens/Compliance, Watershed Land Collaborative, Stormwater and Education and Outreach) and their accomplishments this past year. In the afternoon, six presentations were held on monitoring in the watershed, ranging from watershed groups' local monitoring to the Delaware River Basin Initiative monitoring. The day ended with discussion of revitalizing the SAN Data & Monitoring workgroup in efforts to answer the question: What difference are we making?
The workshop presentations are available for download here.
(Pictured above: Chuck Kanestsky received the 2014 Kevin Munley Award - SAN MVP)

---
SAN Receives "Leadership in Action" Award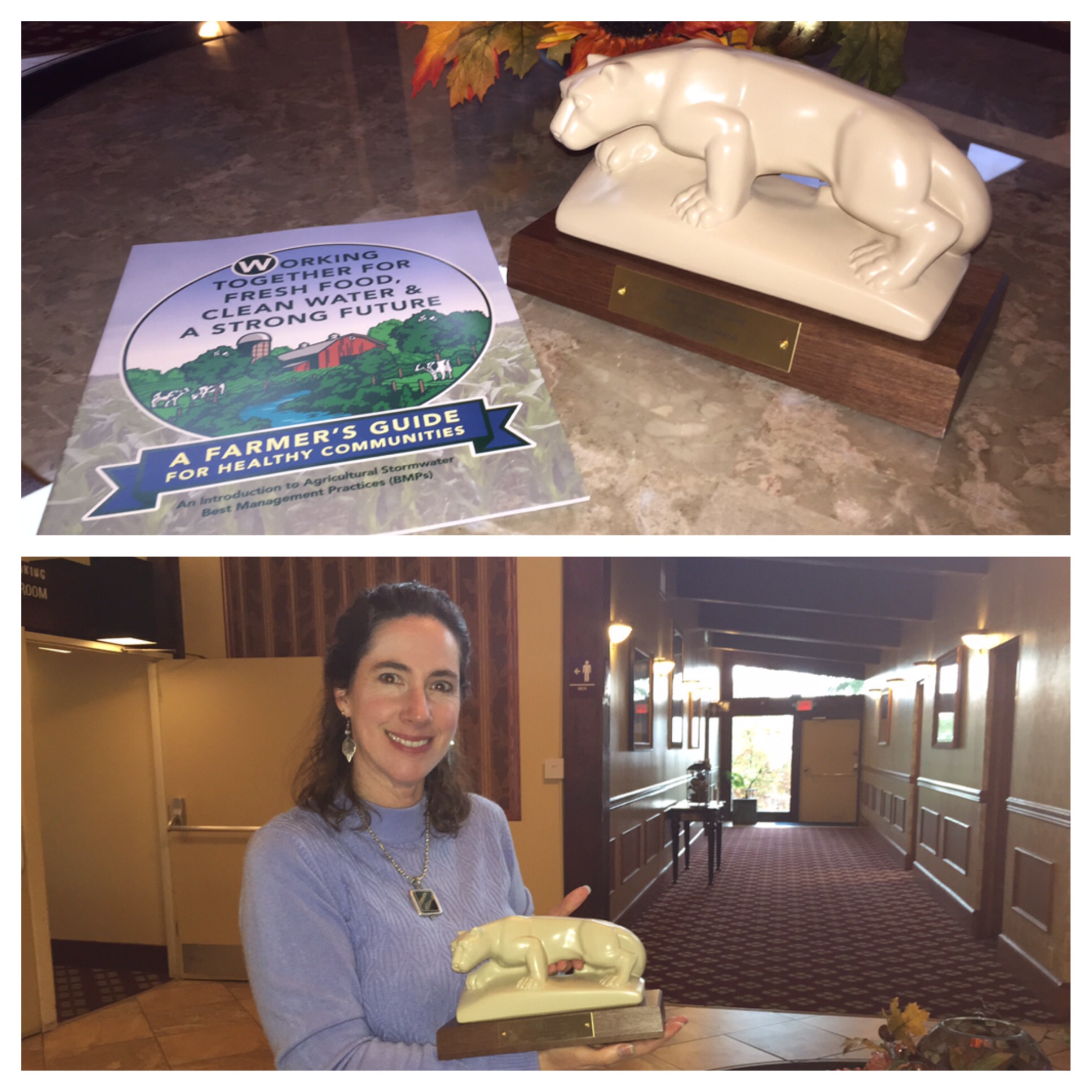 In November, SAN was awarded the "Leadership in Action" award from Penn State's Ag Council. Lyn O'Hare, Agriculture Workgroup Chair, and Tom Davidock, SAN Coordinator, passed the award off to Larry Lloyd of Berks Conservancy at the SAN Annual Meeting.
In 2014, SAN has been very active with completing agricultural projects, including installation of:
Liquid manure storage tanks
Dry manure storage areas
Rain gutters to direct clean rainwater away from manure
Barns to house and feed cattle, and also prevent rainwater from mixing with manure and feed
Fencing to keep cattle out of creeks and streams
Riparian buffers to absorb and filter runoff
For more information on agricultural projects completed in 2014, click here.
---
2015 Delaware Estuary Science and Environmental Summit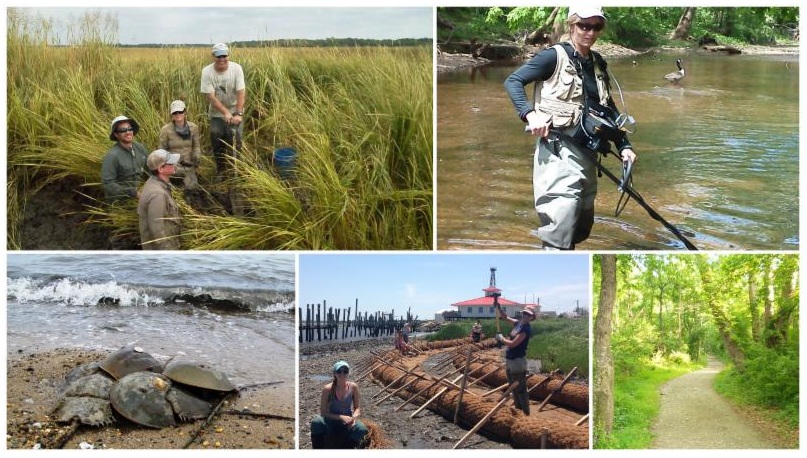 Join the Partnership for the Delaware Estuary for its 2015 Delaware Estuary Science and Environmental Summit in Cape May, NJ from January 25 through January 28. The three-day event will explore the theme "Balancing Progress and Protection – 10 Years of Science in Action" and will feature over 120 presentations on the latest science, education and policy topics.
For more information on the summit, click here.
---
A Farmer's Guide for Healthy Communities provides farmers with suggestions and ideas for farmers to reduce stormwater pollution from their properties. This guide includes information on various best management practices (BMPs), example farms, steps for planning and implementing a project, and local resources.
All graphics and pictures are available for download, in addition to a PowerPoint that can be edited for your needs.
To download the full guide, graphics, pictures, and PowerPoint click here.
---
Spotted: Shortnose Sturgeon in the Schuylkill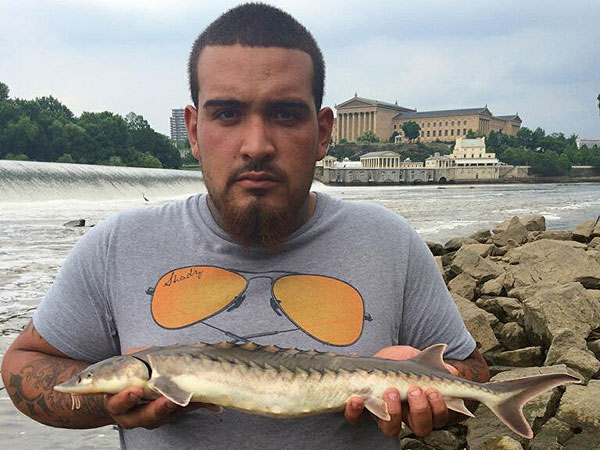 A Shortnose sturgeon was caught by an unknown fisherman just below the Fairmount Dam this past summer. You may ask "
what's the big deal
?" This species of fish has
never before
been reported in the Schuylkill River, although found in the Delaware River. The shortnose sturgeon is "quite sensitive to the concentration of dissolved oxygen in the water, says Hal Brundage, a Kennett Square fisheries researcher and a sturgeon expert. This means the water quality in the Schuylkill River must be improving to sustain a sturgeon.


For more on the original story from Philly.com, click here.
In This Issue:
Welcome - SAN Fellow
2014 SAN Annual Workshop Review
SAN Receives "Leadership in Action" Award
2015 Delaware Estuary Science and Environmental Summit
New Guide for Farmers
Spotted: Shortnose Sturgeon in the Schuylkill
---
Upcoming Events:
Dec 10 - Pathogen Workgroup Meeting
Dec 11 - Education and Outreach Workgroup Meeting
Dec 11 - SAN Planning Committee Meeting
Dec 16 - Watershed Land Collaborative Meeting
---
How Can You Make Your Holidays Greener?
Buy less and local
Reduce the amount of lighting for displays and use LED lights
Use environmentally friendly wrapping paper, and reuse and recycle paper
Purchase an organic Christmas tree and recycle
Add organic and local foods to your holiday meals
---
Have you been on the new Schuylkill Banks Boardwalk yet?
Here
are the top reasons to visit!
---
---
Contact Us:
Virginia Vassalotti, SAN Fellow