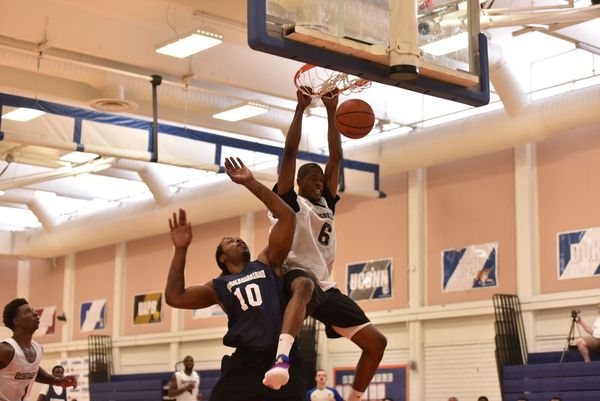 For Immediately Release:
May 2, 2017

London-------The Global Basketball Summer League is an incredible event platform that produces jobs for professional basketball players, young sports reporters and developing coaches. The NBA Officiating partnered with the event (5) years ago with the objective of developing emerging NBA D League referees that will eventually land in the WNBA or the NBA. Overseas agents and teams benefit from the Global Basketball Summer League because of its professional event structure that duplicates the NBA Summer League and features a professional media platform that broadcast every game. The GBSL produces (50) jobs in the International basketball market for players every summer on an average basis and several sports reporters secure jobs due to the Global Basketball media property.

The GBSL post event marketing is next level and the scouting reports are targeted to (10,000) industry professionals. Overseas agents recruit and market their clients using the GBSL platform because of the exposure and talent associated with the event. Overseas clubs loved to recruit from the GBSL due to fact that past players have performed exceptionally well in many leagues around the world. The GBSL scouting reports are in-depth, accurate and dependable; they go out to basketball executives in the industry including NBA, D League, NBL Canada, European, South American, Asia, Oceania and the Middle East.

The 2017 GBSL event is an invitation based event that features 2016-17 NCAA D1 talent, 2016-17 Small College All Americans and experienced professionals. In the upcoming 2017 GBSL over (30) players will be sent special sponsorship invitations that will cover their registration fees and hotel expenses. The entire event will feature over (120) high level athletes that will compete in a televised quarterfinal tournament with NBA rules and NBA referees.

The 2016 GBSL featured (20) Italian League scouts, several NBA scouts, NBA D League scouts, International agents and a multitude of overseas coaches. Several professional teams from the NBL Canada, BBL England and Switzerland have annually inserted their summer league rosters in the GBSL to evaluate potential imports in a competitive/professional environment; prior to guaranteeing their contracts. Darrel Armstrong and Jay Humphries both former NBA players and now NBA coaches participated in the 2016 GBSL event. Jay Humphries was the featured speaker at the Overseas Prep Seminar and Darrel Armstrong coached the Prestige Sports Marketing team in the event.

World Vision Sport Sponsored Team in 2017 GBSL

World Vision Sport will sponsor a team in the 2017 GBSL event that will include (10) high level young professional players. They will use the GBSL as a training platform for the (8) nations tournament in China. The players selected for the World Vision Sport GBSL Team will have their hotel and registration fees waived. Their trip to China will be totally sponsored (flights, hotel and food) and they will compete against a variety of National teams including the Chinese, Japanese, Slovenia and Iranian Olympic teams. World Vision Sport is led by Daimon Beathea a former NBA Scout. His group has taken the most talented American tour teams to China over the past (10) years that featured over (250) professional players.

World Vision Sport China Tour Media Link:
https://www.youtube.com/watch?v=WzGPR7v00fc

NBA/FIBA Global Officiating Initiative
The 2017 GBSL will benefit because of the new NBA and FIBA joint officiating initiative. The initiative objective is to developing NBA, FIBA and Olympic referees using the NBA global officiating protocol. The GBSL Las Vegas group of referees will include emerging NBA D League and FIBA experience referees. The GBSL and the NBA Summer League will feature the same referees.


2016 GBSL Jobs Success Stories

The profile & stories below are only a few of the (50) jobs that the GBSL created for players in the 2016-17 season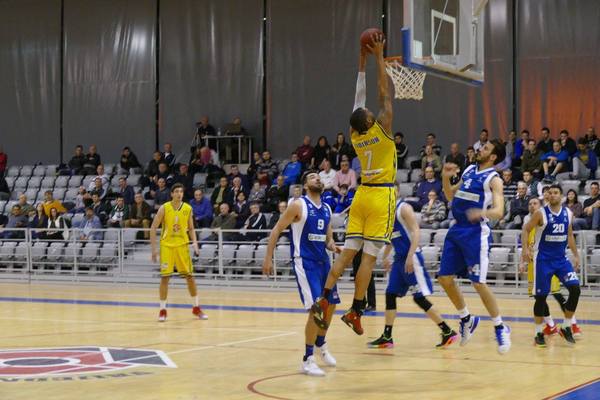 Jalen Robinson – Co MVP 2016 GBSL
Position: 4/5
Size: 6'9" & 250lbs
2015-16 Team: Dalton State
2016 NAIA All American
2016-17 Team: KK VRIJEDNONICE OSIJEK (Croatia)

Jalen Robinson was the 2016 GBSL MVP of our Session B event: The GBSL post event marketing landed him a job in Croatia. Jalen has the potential to play big time European pro basketball and had an outstanding rookie season in Croatia in the top league. The team in Croatia followed the GBSL marketing and fell in love with his ability, highlights and scouting report. They contacted Global Basketball who in returned notified his agent Benji Burke who is the father of NBA player Trey Burke. They did the deal and Jalen European career started in a quality European market. Jalen played college ball at Dayton and transferred to Dalton State where he was selected as a NAIA All American. Due to the 2016 GBSL post event marketing Jalen was offered over 6 different job opportunities.

Agent Contact (Benji Burke)
Tel: 614 207 2626


Benjiburke4@gmail.com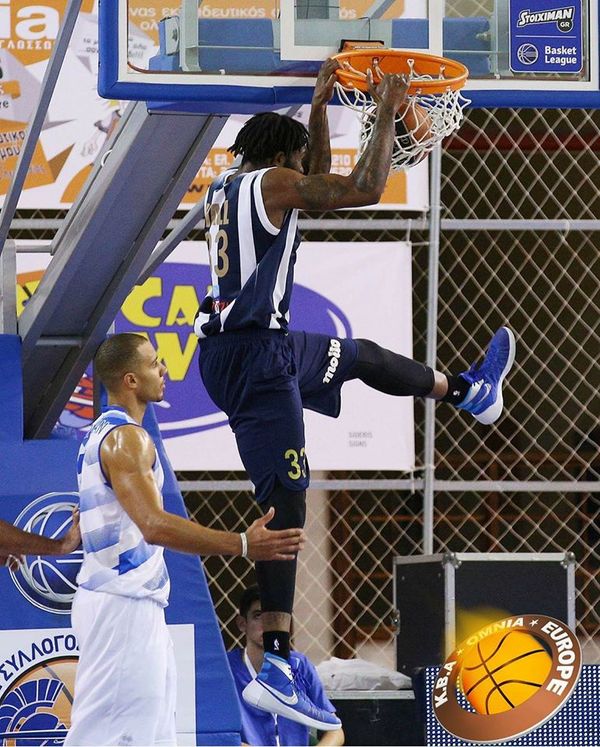 Kenny Hall – 2016 GBSL All Big Man Team

Position (4/5)
Size: 6'10' & 220lbs
College: Tennessee
2014-15 Team: Delaware 87ers & Santa Cruz Warriors (NBA D League)
2016-17 Team: Koroivos (Greece A1) & CEZ Nymburk (Czech Republic)

Kenny is one of the GBSL guys that landed contracts in the overseas basketball market due to our post event marketing. Kenny came to the GBSL after sitting out the 2015-16 season due to a knee injury. He played in the SEC for Tennessee, NBA D League and in Europe. He played extremely well at the GBSL event and wanted to show the scouting community that he was still a high level pro. He did not have an agent during the GBSL and was contacted by several agents with offers upon the post event marketing. Kenny took the deal in Greece in the top league and averaged 14ppg and 8rpg during the season and in March CEZ Nymburk the top team in the Czech Republic that played this season in the Basketball Champions League bought out his contract. Kenny has a range of offers and interests for the upcoming 2017-18 season in Greece, Israel and Turkey.

Agent Contact:
Vassilis Kouros
Cell: +306931989600
bikouros@gmail.com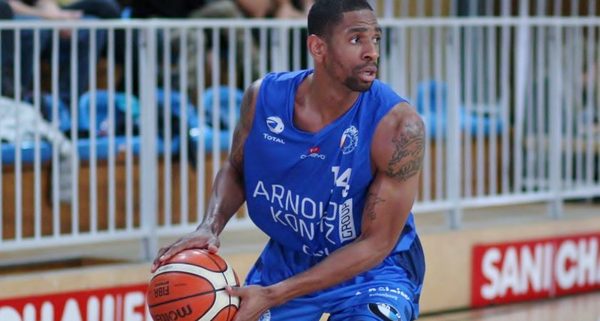 Jesse Morgan – Co MVP 2016 GBSL
Position: Guard
Size: 6'5" & 190lbs
2014-15 Team: Temple University
2016-17 Team: Contern (Luxembourg)

Jesse Morgan out on a show in the 2016 GBSL event after and was the talk of the event. He missed the entired 2015-16 season after playing in the 2015 NBA Summer League and staring at Temple University. Like a lot of young guys who declined deals in Italy A2 and some other markets and eventually missed an etire season. His NBA agent Chris Grier Luchey contacted the GBSL in the summer and secured a place in order for Jesse to showcase his talent. Jesse was offered a few deals after the event but took the offer to play for Gavin Love in Luxembourg. Gavin had the inside tract on Jesse because he was a featured coach in the 2015 GBSL event and he was receiving daily scouting reports from other coaches he became friends with at the GBSL. Jesse ended up the leading scorer in the Luxembourg league (27ppg) and will have a bright career in Europe.

Agent Contact (Chris Grier Luchey)
cglsports@gmail.com
810 610 8005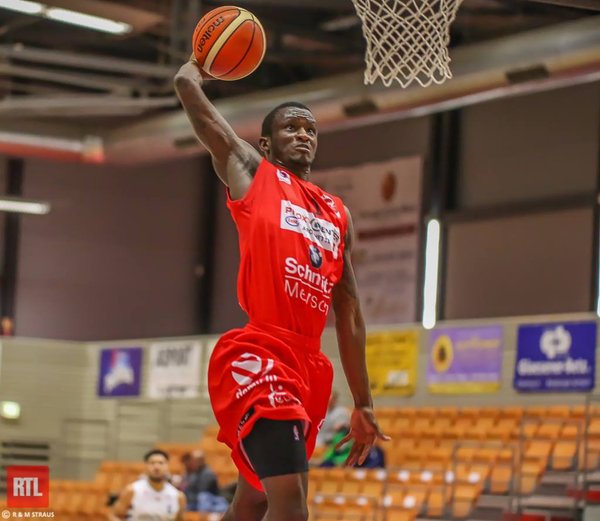 Ladarius Tabb – Co MVP 2016 GBSL
Position: 2
Size: 6'5" & 205lbs
2015-16 Team: Alabama A&M
2016-17 Team: Arantia (Luxembourg)

Ladarius Tabb looked like a Dwayne Wade prototype in the GBSL Session A and led his team to the Championship game. He is a next level super athlete that has a quality all around game. He runs the floor like a deer, plays defense, rebounds and scores in a variety of ways. The GBSL post event marketing landed him an invite to the NBA D League Showcase in New York City and he was eventually drafted in the later rounds of the NBA D League. He was released from the NBA D League and landed in Luxembourg due to the GBSL post event marketing. Ladarius ended up the second leading scorer in the Luxembourg league and averaged 27ppg and 14rpg. He is definitely a big time talent that should be playing in higher level leagues and is a legitimate NBA D League prospect for the right team.

Agent Contact (Arnold Smith)
asmith@flasportsent.com
Tel: 678 833 6813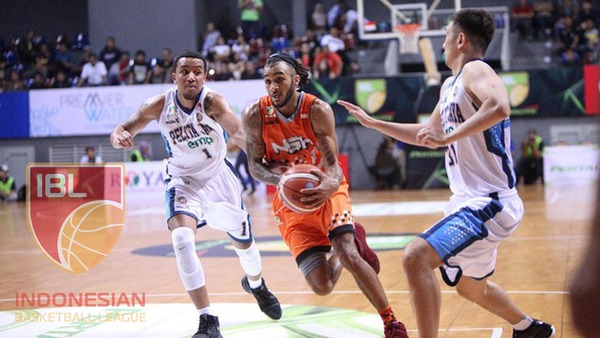 Gary Jacobs – 2016 GBSL All Tourney Team
Position: 1/2
Size: 6'2" & 170lbs
2015-16 Team: Central Washington University
2015-16 Stats: 14ppg & 6.5rpg
2016 GNAC All Conference
2016-17 Team: NSH GMC (Indonesia) IBL

Gary Jacobs is a super athletic guard that is like a Baby Westbrook and is a nightmare for opposing defenders. He is excellent in creating shot opportunities for his teammates and himself. Gary is a high quality on ball defender and rebounder from the guard spot. Gary ended up getting a job in Indonesia from an agent name Steve Wong who follows the GBSL All Tourney teams. Steve was looking for some talented players from the GBSL that could play in the Indonesia Basketball League (IBL). Steve ended up placing (3) players from the GBSL event in Indonesia and Thailand. Gary had an outstanding season and was one of the most outstanding players in the IBL. He led the IBL in scoring with 27ppg and was second in assist with 5.5apg. The IBL was a very professional league that featured a draft and a lot of media coverage. The majority of the IBL games were televised and played in well attended arenas. Steve Wong also placed Andre Smith in the IBL and Joel Clarke in Thailand.

Gary Jacobs iBL Media (Set IBL record by scoring 61 points)
https://www.youtube.com/watch?v=72-H1kYObmQ


Agent Contact: (Steve Wong)
Tel: 415 531 1898
P2w@earthlink.net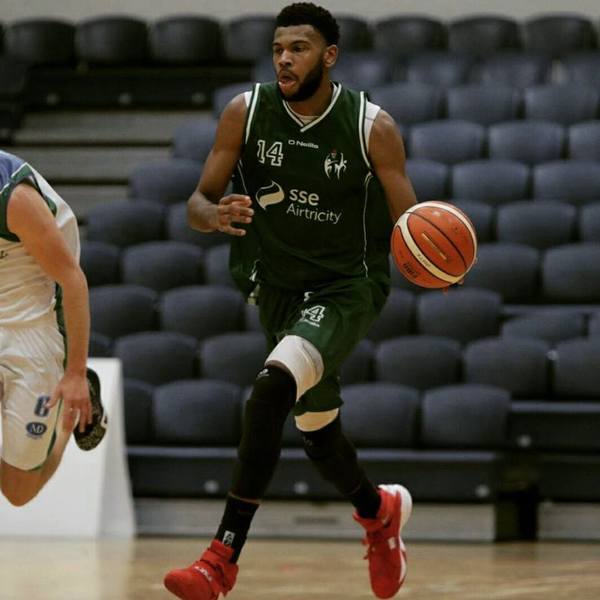 Phillip Lawrence- Ricks – 2016 GBSL All Tourney Team
Position: 3
Size: 6'8" & 200lbs
2015-16 Team: Mairst College
2016-17 Team: Moycullen Galway (Ireland)

Phillip Lawrence –Ricks is a very athletic wing that is skilled based and can score. He has a lot of upside potential and is very creative off the dribble for a guy who is 6'8". We loved the fact that he can create his own shot off the dribble and he runs the floor like a deer. Phillip Lawrence's GBSL scouting report landed him a job in Ireland and he ended up as one of the top imports that averaged 21ppg in the Irish League and was offered a deal in Luxembourg after the season but he declined. Phillip was super impressive at the 2016 GBSL and showed a lot of upside potential for a player who had (3) college coaches in 4 seasons at Mairst College. The deal in Ireland was unique because the team also secured Phillip a part time job to subsidize his playing income. Next season Phillip will be playing in higher profile European league. The GBSL marketing machine jump started his career and he is planning on participating in the 2017 GBSL event in Las Vegas

Contact: Phillip Lawrence- Ricks
12plawrence@gmail.com
Tel: 215 834-9688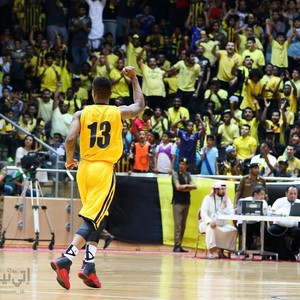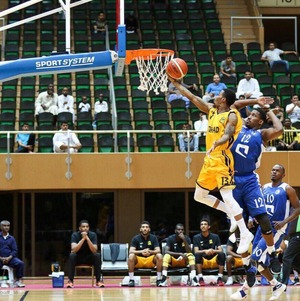 Marcel Anderson – 2016 GBSL All Tourney Team
Position: 1
Size: 6'1" & 180lbs
2015-16 Team: Usi Ladem (Czech Republic)
2016-17 Team: Al Itthad Club (Saudi Arabia)

Marcel is the former 2011 & 2012 GBSL MVP that landed jobs in the Czech Republic, NBA D League, Iceland and in the PBL as a result of the annual Las Vegas event. Marcel is an ultra quick guard that excels in transition and scores big time in a running game. He is the ultimate competitor and has great leadership skills. Marcel is a next level athlete that can create off the dribble and get to the basket at will.

This season Marcel landed (2) jobs in the Middle East due to the GBSL association with one of the top agents in the Middle East region. Marcel started the season in Qatar where he put up some amazing numbers 25ppg and 7apg and eventually landed in Saudi Arabia where he averaged over 29ppg and 9apg and led the All Itthad Club to the Saudi Cup Championship. Every year that has Marcel participated in the GBSL he has both been the MVP race and landed significant jobs. The GBSL has impacted his career more than any player in the event's history. This summer he wants to come back to the GBSL and share his experiences with the upcoming players at the Overseas Prep Seminar.

Contact: Marcel Anderson
Celanderson22@yahoo.com
312 269-2967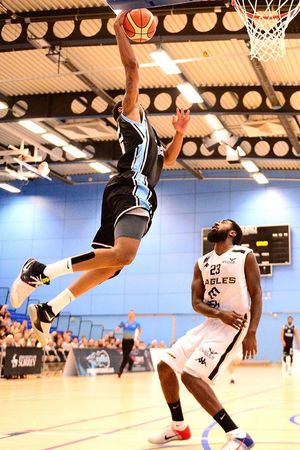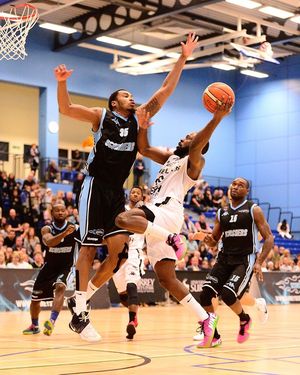 Chaz Rollins – 2016 GBSL All Big Man Team
Position: 4/3
Size: 6'8" & 230lbs
2015-16 Team: Grand Valley State
2016-17 Team:Surrey Scorchers (BBL England)

Chaz was outstanding at the 2016 GBSL event and made big shots from deep and was fantastic on the boards while finishing as the GBSL second top rebounder with 10.3rpg. Chaz has a high basketball IQ and has a quality nice all around offensive game. Chaz plays for the Surrey Scorchers in the BBL in England and had a high quality season. He landed his job in the BBL due to the post event marketing of the GBSL and averaged 13ppg and 7.5rpg this season in the top league in the United Kingdom. Chaz has tremendous upside and will have a quality career overseas..

Agent: Jan Selinger
jtsports@seznam.cz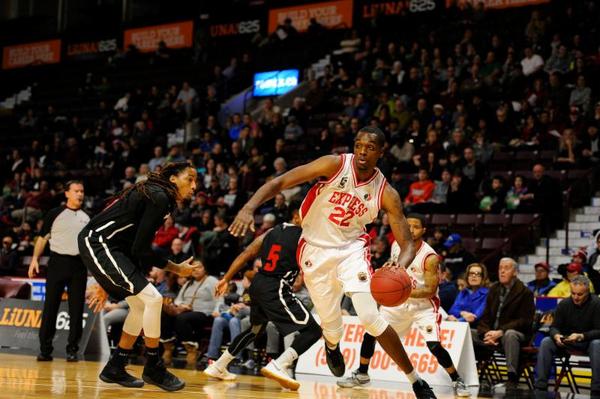 Jernard Jarreau – 2016 GBSL All Big Man Team
Position (4)
Size: 6'10' & 230lbs
2015-16 Team: Tulane University
2016-17 Team: Windsor Express (NBL Canada)

Jernard is a very skilled big man that is a pure power forward at the professional level. He has great face up moves and a nice shooting touch combined with ball handling skills and footwork. Jernard received an offer from Cyprus due to the GBSL marketing and opted for another offer in the NBL Canada league. The Windsor Express had a summer league team in the 2016 GBSL and played against Jernard's team in the championship game. His association with the GBSL landed him his two deals and he is having a very respectable rookie year in the NBL Canada. He has tremendous upside and is a potential big time player in the professional market. Jernard played college basketball at Washington University for three seasons and then transferred to Tulane is final year where he averaged 8ppg and 6rpg.

Jernard Jarreau Tulane University Highlights


Agent: Mike Eckstein
mle@eck-law.com
Tel: 504 616 4804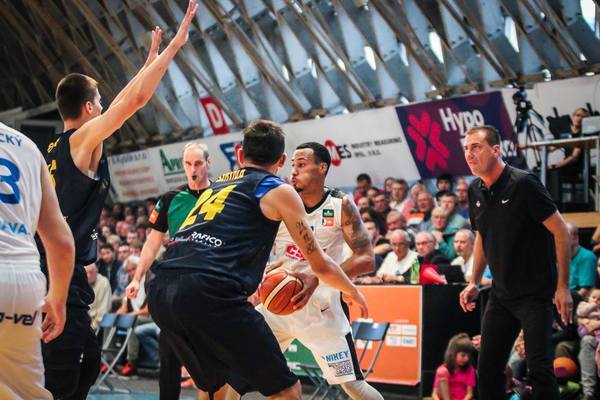 Sterling Smith – Co MVP 2016 GBSL
Position: 2/3
Size: 6'4" & 200lbs
2015-16 Team: University of Pittsburg
2016-17 Team: NH Ostrava (Czech Republic)

Sterling Smith is a very talented big guard that has the potential to play at a high European level. He played extremely well in Session A and led his team to the GBSL Championship with his shooting and rebounding. He landed a job in the Czech Republic and had a fantastic rookie season. He will have a quality future in overseas professional basketball. The GBSL exposure help Sterling secure his deal in Europe and provided other offers that he and his agent declined.. The most impressive thing about his game is the fact that he is a big time rebounder from the guard position. He had a quality college career at Coppin State where he averaged 14ppg and shot over 40% from the 3pt in his junior year. He decided to use the NCAA Graduate transfer rule his senior season and played at Pittsburg in the ACC.

Agent Contact (Bob Stanley)
rstanley@skynet.be
Tel: +32 476 447 990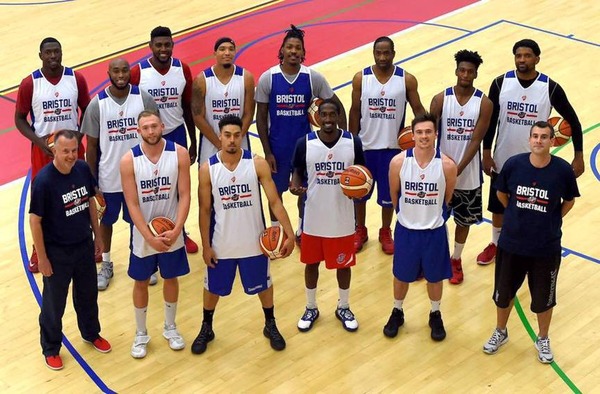 Bristol Flyers (BBL England) – (3) GBSL All Tournament Players played for the professional club in England this season

The GBSL impacted the entire roster of the Bristol Flyers the professional team that competes in the BBL in the United Kingdom. Daniel Edozie secured his first job at Bristol Flyers by British Coach Gavin Love who scouted him at the 2015 GBSL event. This is Daniel second year with the team and he has been their leading rebounder the past two seasons. Brandon Boggs secured his first deal in Norway due to the GBSL post event marketing and was recommended this season to the Bristol Flyers to by Coach Gavin Love. Brandon has been with the Bristol Flyers the entire season and is currently in the playoffs. Brandon is having a quality season and is averaging 12ppg and 5rpg. Lovell Cook landed his first job in the BBL with the London Towers and had a spectacular season and helped his team to the 2014-15 BBL Championship Finals. He was recruited by Coach Vince Razaq at the 2014 GBSL event when the London Lions hosted a team in the summer league. Lovell played the beginning of the year for the Bristol Flyers but did not finish the season due to personal issues.


Other Notable 2016-17 Signings Due to the GBSL Marketing:

Ahmad Abdullah 6'0" & 190lbs (North Carolina A&T) – Signed in Saudi Arabia
JT Sulton 6'9" & 245lbs (Middle Tennessee) – Luxembourg
Jamichael Hawkins 6'5: & 195lbs (Southeastern Louisiana) Signed in Mexico
Bryce Pressley 6'4" & 210lbs (Portland University) – Signed in Spain
Mason Archie 6'5" & 195lbs (IUPUI) Signed in Mexico
Lenjo Kilo 6'8" & 235 (Savannah State) – Signed in Luxembourg
Andre Smith 6'10" & 260lbs (William Jessup) – Offers & Signed short deal in South America and then in Indonesia Basketball League (IBL)
Emmanuel Ogunfolu 6'8" 7 225lbs (APBL & Boliva) – Signed in Spain (LEB)
Zane Knowles 6'10" & 2505lbs (Japan) – Signed in Poland
Frank Snow 6'10" & 230lbs (Germany Pro B) – Offers NBL Canada but going to China in May
Michael Obacha 6'8" & 225lbs (Appalachian State) – Received over 5 offer but had VISA issues
Paulin Mpawe 6'10" & 230lbs (Idaho University) – China Tour
Alonzo Nelson-Ododa 6'9 & 235lbs (Pittsburg) – Signed in Italy
Francis Ezeiru 6'11" & 260lbs (Maryland Eastern Shore – Multiple Offers in Spain
Lenjo Kilo 6'8" & 235 (Savannah State) – Luxembourg
Eric Kadenta; 6'10 & 225lbs (North Texas) -Signed France Pro A
Laron Griffin 6'10" & 230lbs (BC Nita Luxembourg) – Republic of Georgia
Oliver Ellison 6'10 & 215lbs (Howard University) – Multiple Offers and signed in Morocco
Keith Armstrong 6'8" & 235lbs (Winston Salam State) – Signed in Italy
Angelo Chol 6'9" & 225lbs (San Diego State) - Signed in Portugal
Frank Rogers 6'9" & 235lbs (San Jose State) -Multiple Offers in Europe and signed in the NBA D League
Kevin Downs 6'9" & 230lbs (Arkansas State) – Republic of Georgia
Juan Pattillo 6'7" & 225lbs (NBL Japan) -Signed Japan and then Windsor Express (NBL Canada)
Sports Reporters that benefited from the GBSL Media platform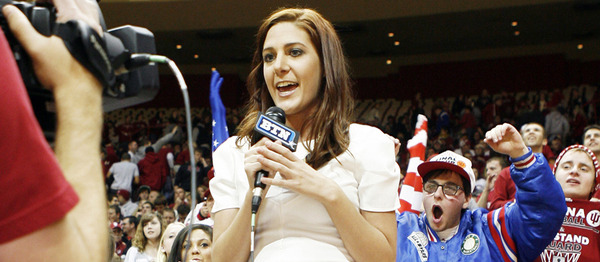 Samantha Dewig - Atlanta Hawks Digital Media Team

She is a former Indiana University graduate that participated in the Global Basketball Summer League (GBSL) sports media internship program in 2013. She also covered the Atlanta Hawks for the GB media property and developed a great relationship with the Atlanta Hawks. They eventually hired her in 2016. Every year the GBSL uses a team of sports media interns and freelancers to provide color analyst, play by play and post game reporting of the GBSL games. Several former GBSL sports reporters have used the event platform and experience to secure significant jobs in the industry.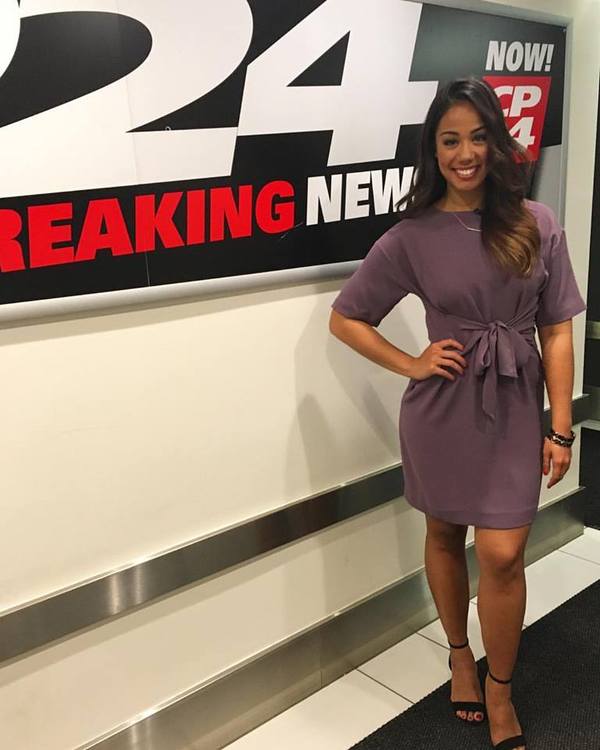 Kayla Williams - CP 24 in Toronto

Kayla covered the Atlanta Hawks for the Global Basketball Media property for a couple of seasons and also worked the 2014 GBSL event. The platform helped her develop sports related footage that landed other sports media opportunities for her. She does a lot with NBA TV in Canada and will continue to receive other significant media opportunities.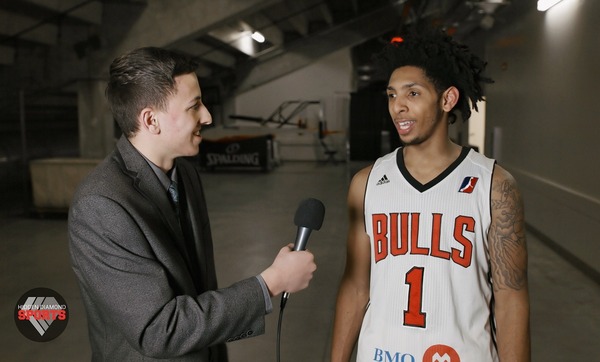 Derek Spallone -Hidden Diamond Sports
Derek is an upcoming sports reporter that worked from the GBSL and our media property in the past covering Team USA. Derek has a great personality and has a great future in the media industry.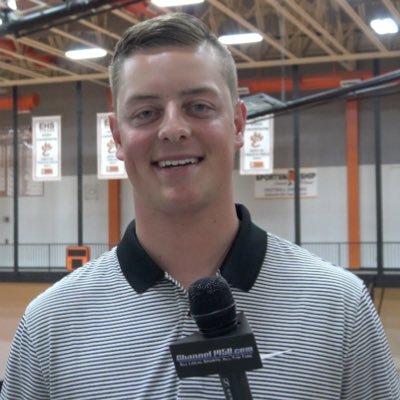 Chase Senior – Channel 1450 Neuhoff Communications
Chase is a former Temple University graduate that completed the 2015 GBSL media team internship and did and outstanding job. He is currently working with Channel 1450 of Neuhoff Communications and covers high school sports in Illinois.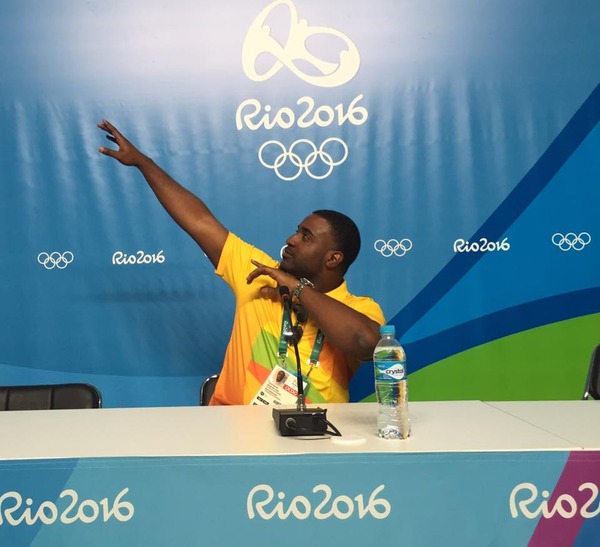 Catrell Maclin – ESPN Production Assistant – Sideline Reporter/Memphis Grizzlies
Catrell Maclin is a former media graduate from Memphis University and participated in the 2014 & 2015 GBSL media internship program. Catrell is also the sideline television reporter for Global Basketball at Memphis Grizzlies game and at NCAA Tournament games. He is currently working with ESPN and Ultimate Prep Television.

For any additional information or consideration to participate in the 2017 Global Basketball Summer League, please contact our office immediately. Players, agents, coaches and media members can register for the GBSL subject to approval on the following link. http://summerleague.globalbasketball.com/


GBSL Contact
Darryl Reshaw
Global Basketball Inc.
USA: Tel: 877-209-2220
marketing@globalbasketball.com
www.globalbasketball.com


---