| | | |
| --- | --- | --- |
| News & Insights from Broadscale Group | July 2018 | |
Friends,

We have had an exciting first half of the year at Broadscale, filled with exciting Network Meetings, commercial developments, and thought leadership...
---
2018 Kickoff Event with Special Guest Jeff Zucker






With Jeff Zucker






Steve McBee speaking




.....

In February, Broadscale hosted its 2018 Kickoff Event at Bloomberg's New York offices with some very special guests.

Jeff Zucker, President of CNN Worldwide, spoke to us about the current state of news, politics, and world affairs - including a certain former reality TV show host.

Other thought leaders -- Steve McBee, former CEO of NRG Home; Gil Quinones, CEO of NY Power Authority; Adam Zurofsky, Deputy Secretary for Energy and Financial Services in Governor Cuomo's office -- were just a few of the other great speakers who shared their insights on the ever-changing energy, innovation, and policy landscape.
---
Startups, Innovation, and History in Israel

Last month, I co-chaired the Business Leadership Forum at Hebrew University in Jerusalem. The event's theme, "100 Years of Knowledge," highlighted Israel's innovation and start-up community while celebrating the school's centennial.

Highlights included talks by tech guru Yossi Vardi and historian Yuval Noah Harari, and a visit to Einstein's archives.

While in Israel, I visited a number of exciting startups, including our portfolio company Via, which has expanded globally this year with deployments in London, Berlin, Singapore, Australia, as well as California.






With Via investors and mobility leaders
---
June 2018 Network Meeting in Silicon Valley

With Roger McNamee and Ulili Onovakpuri


Ray Lane speaking at dinner


Visitng Alta Motors with

Network Members

.....


Broadscale's June 2018 Network Meeting was graciously hosted by GE Ventures in Menlo Park.

Riveting discussions centered around the Silicon Valley's reckoning, California's energy transition, and the state of sustainable investing.

David Danielson, Managing Director at Breakthrough Energy Ventures; David Hochschild, Commissioner of the California Energy Commission; Silicon Valley icon Ray Lane; Roger McNamee, Founding Partner of Elevation Partners; and Carla Peterman, Commissioner of the California Public Utilities Commission were just a few of the fantastic thought leaders that shared their insights.

The meeting concluded with a exciting tour of Alta Motors, an electric motorcycle manufacturer in Brisbane, CA.
---
Strategic Partnerships and Exits
Over the last 5 years, we've selected nearly 100 growth companies to present to Broadscale's corporate Network. These innovators have gone on to raise roughly $2 billion, establish key strategic partnerships, and create value for their customers, shareholders, and society.

In May, Nokia acquired SpaceTime Insight, an IoT start up that provides predictive analytics. CEO Rob Schilling presented to our Network in September 2016.

Last month, Siemens acquired Comfy, a smart building platform that allows users to control temperature and lighting efficiently. CEO Andrew Kriouskov presented to our Network in June 2014.




---
If you're interested in learning more and exploring what all this means for your enterprise,
let us know
.
Onward!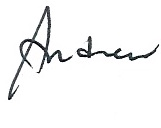 Andrew Shapiro
---