---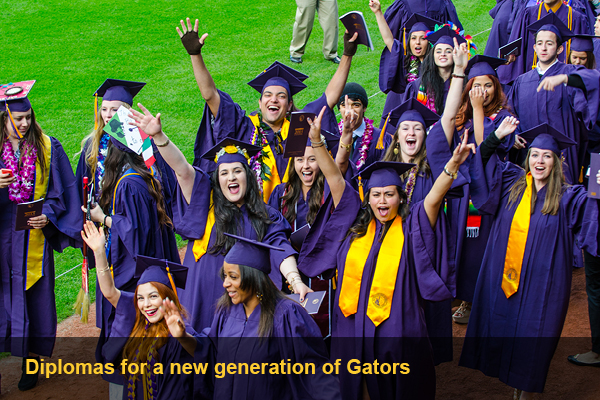 More than 5,000 students will join the SF State alumni family when the University holds its 116th Commencement Ceremony at A&T Park on May 25.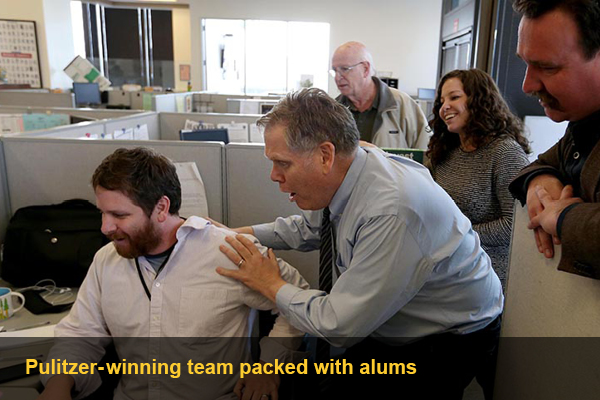 This year one of the highest honors in journalism went to a group of East Bay Times reporters that included 10 Gators.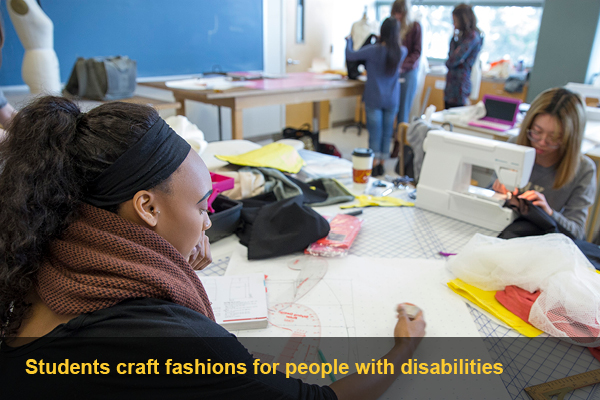 A campus fashion show spotlighted student creations designed to be as empowering as they are stylish.
See more University news
UPCOMING EVENTS
---
A Behind-the-Scenes Peek at Hollywood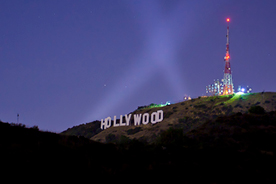 Join SF State President Les Wong for a private tour of Sony Pictures Studios followed by a reception featuring haute cuisine courtesy of Wolfgang Puck Catering
Tuesday, June 20
6:30 – 9 p.m.
Sony Pictures Studios
10202 West Washington Boulevard
Culver City, California
Cost to register: $35

Click here to register
---
International Update for Tokyo Gators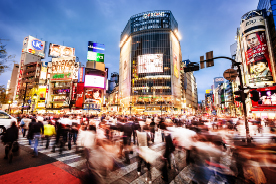 SF State grads will gather at Tokyo's finest French and Italian fusion restaurant, PLAIDS, to sample great food and hear the latest on the University's international efforts from International Student Services & Outreach Coordinator Ko Aoshima

Saturday, July 8
1:30 – 4 p.m.
PLAIDS
Akasaka Shimizu Building, 5F
Minato-ku
Tokyo
Cost to register: $30 before July 1



Click here to register



---
SAVE THE DATE!

Gators in the Sierra 2017 camping weekend
August 3-6

San Francisco Giants alumni event
Tuesday, Sept. 19, 6-11 p.m.
​AT&T Park



Check here for event updates



SPRING SPORTS
---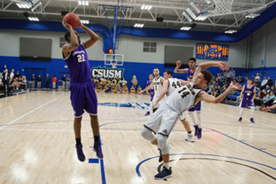 The SF State 2016-2017 men's basketball squad had the team's best season in more than 70 years, racking up 25 wins and winning a slot in the NCAA Division II Men's Basketball Tournament. The women's track and field team had a stellar season, too, setting new program records at the California Collegiate Athletic Association championships.
Learn more about Gator sports
YOU SHOP. OUR STUDENTS BENEFIT.
---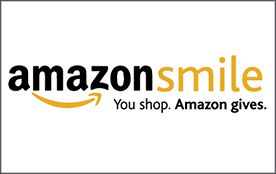 Support SF State through AmazonSmile, an initiative of Amazon.com through which 0.5% of the price of eligible purchases is contributed to charitable organizations, including the San Francisco State University Foundation. It's easy to do. Visit smile.amazon.com and search for and select "SFSU Foundation." The site will remember your selection and every eligible purchase you make thereafter will result in a donation to SF State!
Shop AmazonSmile
ALUMNI UPDATES
---
Jeffrey Tambor (B.A., '65) was nominated for a Golden Globe Award in the category "Best Performance by an Actor in a Television Series — Musical or Comedy" for his work on the Amazon Prime series "Transparent."
Annette Bening (B.A., '80) was nominated for a Golden Globe Award in the category "Best Performance by an Actress in a Motion Picture — Musical or Comedy" for her performance in the film 20th Century Women.

Andrew Greenwood (B.S., '85) was promoted from acting to permanent chief of police by the Berkeley City Council in April.

Vincent Matthews (B.A., '85; M.A., '89) was named superintendent of the San Francisco Unified School District in March.

Juslyn Manalo (B.A., '03; MPA, '14) won a seat on the city council for Daly City.
Look for more updates in the Class Notes section of SF State Magazine!
Submit a Class Note
JOIN THE ALUMNI ASSOCIATION
---
Membership in the SF State Alumni Association is the best way for you to stay connected and hear about events and alumni get-togethers in cities around the world. Further benefits include career support, networking opportunities and continued access to the University community.

Join today
MAKE A GIFT
---
Students at SF State today are enjoying an education that is more personalized and more effective than ever thanks to programs and scholarships put in place with the help of our generous alumni and friends. We hope you will consider joining them by making your own gift to SF State today!
Make a gift
CONTACT
---
E-mail: alumni@sfsu.edu
Phone: (415) 338-2217
Fax: (415) 338-1177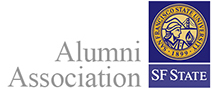 Visit Us
The Alumni Association is located in
Suite 153 of the Administration Building
on Holloway Avenue (near 19th Avenue).
Important Privacy Notice
You have the right to control whether we share your name, address, and electronic mail address with our affinity partners (companies that we partner with to offer products or services to our alumni). For more information, visit
alumni.sfsu.edu/optform