Let's Get Social!
Hi NEST Fan,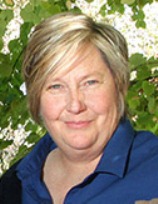 These quintessential early summer days.... I always laugh when it rains all day, but if the sun comes out by early evening, I go to bed feeling like it was a perfectly sunny day. Can you relate?
As I sat down to write this note, I was prepared to tell you that we are slowing down during the summer. But as I see all the ways that more and more people are involved in NEST, I have a completely different view. It looks like life inside NEST is as busy as ever.

Whether as members, volunteers, interns, donors, or staff, people are engaged in making NE Seattle a wonderful place to live and grow older. For example, Kim, as you will read below, is helping organize a fall fundraising event. Joeve and Pete are also helping with this event. Joe is helping a few people get to their desired destinations and is scheduled to facilitate September's NESTcafe'. Mike is mowing lawns. Jeanne, Donna and the book group regulars are starting Jared Diamond's new book, "The World Until Yesterday: What Can We Learn from Traditional Societies?" Penny, Dolores, Shirley, Dori and Debbie are planning new NEST events. Chang is interning in the office. Cameron is completing his Americorps tenure, but continues on with NEST, at least for the next few months. You might run into Mary, Carolyn, Peter, Debi, Steve, or Kate talking to people about NEST at Safeway's senior day, the Wedgwood Art Festival or the University District Farmer's market.
NEST was never designed to be a one-way street, where some people give and others receive. Right now, more people are contributing their time, talents, money, and ideas to NEST than ever before. Together, in big and small ways, we are positively influencing the quality of life in NE Seattle.
As we stroll into summer, a
re you pleased with your role in NEST?

Here are a couple of quick and easy ways to participate in NEST this month.
First, join us at our community-wide Ice Cream Social on Thursday, July 18th, from 6-8 p.m. in front of the NEST office on Northeast 60th Street. Bring your family, neighbors, friends, and any ice cream sundae fixings you want to share.
Members, let's keep the momentum that Washington State Poet Laureate, Kathleen Flennigen, sparked at June's NESTcafe' and start a writers group? Seven of us enjoyed a Soul Collage workshop in June. Shall we meet monthly? Maybe you have some other idea?
Are you ready to explore becoming a member or a volunteer?
Do you want to help, but aren't sure where to begin? Share this email with a neighbor or share this on your social media networks.
It's summer! Let's keep things easy and simple. Reply to this email and let us know the one thing that you or we could do that would add to the joy of being in NE Seattle.
In the spirit of community,
Judy

Connecting Generations
by Kim McPhail
As a high school student I volunteered at
Ronald McDonald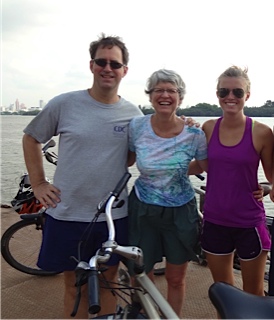 house, and during college I mentored teens with challenging family situations. Both of these experiences taught me that volunteering isn't only about giving back to your community, but also about gaining new skills and perspectives, while learning from others and their experiences.
This summer, I'm back in Seattle and I have the opportunity to volunteer with NEST and join a community that my mother, Debbie Anderson, helped to create and my father, Michael McPhail, is actively involved with as a volunteer. I'm interested in community organizing and Non-governmental Organizations (NGOs) and will be able to contribute my fundraising skills, while also gaining insight into how a small and growing non-profit in my neighborhood runs. I'll be mainly focusing on organizing a fundraising event scheduled for this fall.
This experience will be different than those in my past, as I've never volunteered somewhere that serves seniors and never at an organization where my family is actively involved. My mother founded NEST several years ago because she saw a need for this type of support in our community. Now, she's an active board member who loves to connect with new people and introduce them to what NEST has to offer. You can find my father, a software engineer who has a passion for computer science, assisting members with various computer-related tasks and on occasion mowing lawns. NEST, although it focuses on assisting seniors, also offers younger generations an opportunity to meet and connect with those living in their neighborhood. As seen through my family, we've all found a place in the NEST community and in different ways we can contribute our skills and also enjoy the connections and support that NEST offers to not only seniors, but also to many generations throughout Northeast Seattle.

What's Happening?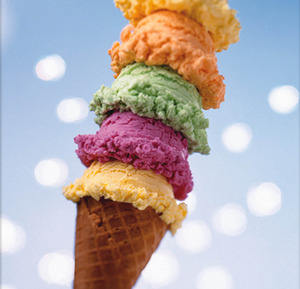 Thursday, July 18th, 6:00-8:00 p.m.:
Ice Cream Social Block Party
. This will be held in the street in front of the NEST office, on Northeast 60th Street in between 32nd and 33rd Avenue.

We will bring ice cream, you bring the toppings, or whatever else you like to eat with ice cream! This event will be open to all NESTers, neighbors, friends, and the NE Seattle community. Please let us know if you plan to attend so we can get enough ice cream! (Community Event)

Sunday, August 11th, 5:00-7:00pm:
Monthly Potluck at Magnuson Park. We will send the details out to members soon! (Members Only)

Wednesday-Thursday, September 11th-12th:
Working Together for Elder Friendly Futures, A UW Gerontology Conference. Topics range from aging in place, the state of science for alzheimer's and cognitve decline, to the Affordable Care Act. NEST Executive Director Judy Kinney will be presenting. Registration is now open at www.elderfriendlyfutures.org

Monday, September 30th, 2:00-3:30pm:
NESTcafé Returns! with a presentation and conversation on Buddhist Meditation led by NEST volunteer Joe Pearl. (Community Event)
Ongoing Member Groups:
Fridays, 10:30am-12:00 pm:
Caregivers Support Group, lead by Julia Devin, will be held at the NEST office. Come enjoy a great space to connect with other members who are supporting a loved one who needs care. If you are interested in joining, please contact the NEST office at 206-525-6378. (Members Only)
Thursdays, July 11th and July 25th , 2:00-4:00 pm:
The NEST book group is starting Jared Diamonds new book:The World Until Yesterday. This group uses books to foster conversation and sharing of personal knowledge and experience. The group meets at Penny's house every 2nd and 4th Thursday from 2pm-4pm. Call NEST if you would like to join, and we will give you information. (Members Only)
Last Chirps
Check out what the Ladies of Advance Style are up to here.
Contact us!
206.525.6378
www.nestseattle.org
info@nestseattle.org
5751 33rd Avenue NE

Get social with us!

Ongoing Thanks to our Gold Business Sponsor PacMed,
and our Silver Business Sponsor Key Bank: