Dear BOBCAT Nation,

A focal point of our Advisory Class is to assist students in their academic planning. Last week, our students reviewed the progress they are making on their high school requirements and completed their Academic Learning Plan. The purpose of this exercise was to one, ensure that students understand what the CUSD high school graduation requirements are and two, assist students to make decisions on their upcoming 2015-16 course selection opportunity, which will take place mid-March, 2015.
An important thing to recognize is that beginning with the graduating Class of 2017, students must complete the 15 courses known as University of California and California State University "a-g" requirements. The courses required are as follows:
Course
Category
Academic Discipline
# of Years

Required / Recommended

a
History / Social Science


One year of World History, one-half year of US History and one-half year of American Government

2
b
English
4
c
Mathematics


Algebra, Geometry, and Algebra II

3/4
d
Laboratory Science
Biology, Chemistry, and Physics
2/3
e
Foreign Language


Two years of the same language other than English.

2/3
f
Visual and Performing Arts


One year chosen from dance, theater, music, or visual art.

1
g
College Prep Elective


Two semesters of courses from the A-F list beyond those used to satisfy the requirements.

1
While the UC/CSU "a-g" courses serve as a framework, CUSD also requires that students take an additional year of History/Social Science, which leads students to take 3 years of this academic discipline, and they must also pass Algebra II to earn a high school diploma. Additionally, four years of Physical Education are required, unless they pass the California Fitness Test, which is administered in the spring, then students only need to take two years of P.E.
The Sage Creek staff will continue to work with our students to keep them well informed of their academic progress and I invite you to engage in conversations focused on how your child is progressing on their Academic Learning Plan.
Click here for a link
with further information on the "a-g" requirements:
Sincerely,
Principal, Sage Creek High School
PSAT Results Night: Wed, Jan 28
Students received their PSAT scores in December before Winter Break. Now what?

Students and parents are welcome to attend a PSAT Results Night
on
Wednesday, January 28th at 6:00 p.m. in the Sage Creek Cafeteria
to find out!
Download Flyer.
The Sage Creek Counseling Department's
informational session will:
Outline how to interpret the PSAT report;
Provide free and reliable study resources to help improve scores;
Detail the differences between the SAT and ACT, the current SAT and the new SAT;
Help students develop a game plan for when to test.
Student Community Service Opportunities
Great Kindness Challenge Week (Jan 26-30) is a great time to focus on making a difference in lives around us. Sage Creek Bobcats have the opportunity to help both our campus and our community through volunteerism.

Click on the following links to sign-up to volunteer for the upcoming ASB-organized Community Service Activities: *Once you sign up for these activities, an ASB leader will contact you with further details.
Freeze Hunger - Canned Food Drive
SCHS Bobcats are trying to "Freeze Hunger" during the Great Kindess Challenge Week (Jan 26-30) by collecting canned food that will be distributed to the less fortunate in our community. If you would like to help, collection bags will be distributed by ASB after school or you can use your own and create your own note:
Click here to download flyer, print it, write the day and time you will return, and sign your name. Then attach it to each bag.
Please take to five friends or neighbors and put on door
Give five days
Return on the day you said to pick up bag
Leave a note of thanks
Bring bags to school to your advisory classroom
Advisory classes will be having a competition & can win prizes.

Bags of food will be delivered to Bread of Life Rescue Mission.
No School: Fri 1/23
Students do not have school on Friday, January 23 in order to allow district-wide professional development for teachers.
Hoopcoming Parade: Fri., Feb 6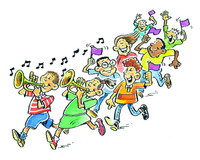 Save the Date for our SCHS Hoopcoming Parade
Friday, February 6
3:30 PM Start Time
At the SCHS Roundabout
Followed by Bobcat Boys Basketball game at 5:30
and Girls Basketball Game at 7 pm.
Food vendors will be on site
Event theme is Arabian Nights
Hoopcoming Dance: Sat., Feb 7
Save the Date: Saturday, February 7 for the Hoopcoming Dance
7:30 - 11:00 PM
SCHS Cafeteria - Arabian Nights Theme

Tickets $15 with ASB Sticker / $30 without sticker

More info coming soon from ASB!

New Mexican Restaurant: Feb 28 Fundraiser
Wednesday, January 28 from 5-9 PM
Carlsbad's NEW Hacienda de Vega Mexican Restaurant will donate 50% of all proceeds (excluding alcoholic beverages)
to the Carlsbad Educational Foundation.
click here for more info
[Restaurant address: 5806 Van Allen Way, @ corner of Faraday & College]
HS Open Enrollment Until Jan 30
Current 8th grade students (and 9th or 10th graders that want to switch HS) must declare their High School selection for 2015-2016 via the High School Selection Survey during the filing period beginning January 5, 2015 and ending on January 30, 2015 at 4:00 p.m.

If you are currently a 9th or 10th grader and want to remain at Sage Creek, no action needs to be taken.

Please go to www.carlsbadusd.k12.ca.us/hs-window

f

or further information.
Criminal Justice Career Panel: Feb 24
​Mark your calendars for the next exciting PTSA-sponsored Career Panel presentation on Criminal Justice and Social Science Careers:
Tuesday, Feb 24 at 6:30 PM in the Cafeteria

You can learn the ins-and-outs of what it takes (and what you can make) in careers like:

Judge - Detective - FBI Agent - and more!
Parent

&

Student Volunteers Needed

for

Campus Tours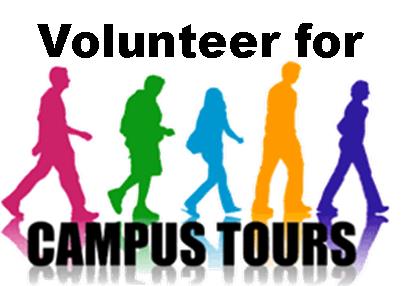 3-5 students and 1-2 parents are needed to join each Campus tour in order to provide our prospective Bobcat families various perspectives about our great school.
►
Click here to sign up as a volunteer
.
The schedule of tour dates is listed below.
Click here
for FAQ about how to sign-up.
| | | |
| --- | --- | --- |
| Thursday, Jan 22 | Tuesday, Jan 27 | Thursday, Jan 29 |
Summer Opportunities Fair on Th. Jan 29
Pacific Ridge School will host a Summer Opportunities Fair on
Thursday, January 29, 2015 from 6 to 8 pm at Pacific Ridge School,
6269 El Fuerte Street Carlsbad. This is a free event and open to the public.
The fair is an opportunity for students and parents to speak with exhibitors about summer travel programs, internships, research opportunities and camps for middle and high school students.
Click for 1/29 event flyer
.
email questions to: collegeguidance@pacificridge.org.