SCHS Newsletter Jan 21, 2018
Dear BOBCAT Nation,

League play for our winter sport teams will present us with many opportunities to show up big and showcase our B.E.S.T. school spirit. Please adhere to the following two guidelines when at home and away events:
Be positive and focus on our players, teams/programs, and school.
Demonstrate sportsmanship by letting the
Players Play
Coaches Coach
Officials Officiate
I look forward to a great turnouts by our amazing BOBCAT Nation!
Sincerely,
Principal, Sage Creek High School
Coffee w/Principal & Superintendent 1/24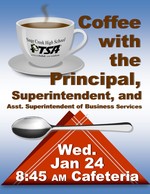 All parents are invited to enjoy coffee & snacks with our Principal, Mr. Morales, our superintendent, Dr. Churchill, and Mr. Wright, Assistant Superintendent of Business Services, to learn about the CUSD/ Sage Creek Long Range Facility Master Plan, which was approved on 1-17-2018. Then have an opportunity to ask them questions.

**The winners of our PTSA's "Bobcat Best Student Grant" will also be honored by recieving their grant awards!**


Wednesday, January 24
8:45-9:30 AM
In SCHS Cafeteria
*The first few minutes of this event are a PTSA General Association Meeting that all PTSA Members are invited to attend.
View the agenda at sagecreekhs.carlsbadusd.net/PTSA
Teens & Vaping Presentation - Thurs 1/25
Carlsbad unified School District Parent University, Vista Community Clinic Tobacco Control Program and Carlsbad Police Department invites you to an important presentation on: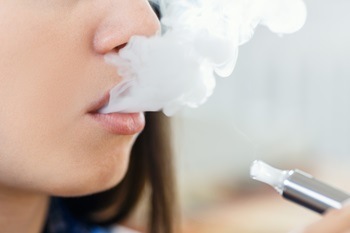 "Teens and Vaping (JUUL)"
Thursday January 25, 2018
8:00 am - 9:30 am
Valley Middle School Library,
1645 Magnolia Avenue, Carlsbad 92008

Please RSVPS to Rosemary Eshelman, CUSD Student Services Specialist at reshelman@carlsbadusd.net
Parent Volunteers Needed - 1/26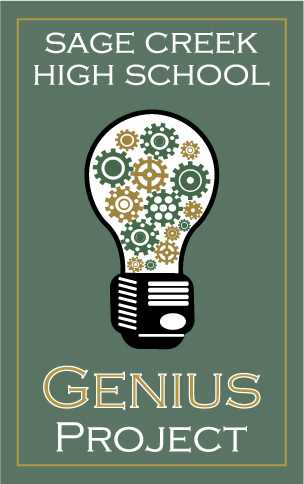 Want to learn more about the Genius Project and how to help our students move from idea to action?

You can serve in the classroom as a physical Professional in the Room or at home or at work as a phone call Professional in the Room. Click here for more info.

On Friday, January 26, we have opportunities for you to listen and help students problem solve the next step in their project.

Questions? Email Mrs. Myers: cmyers@carlsbadusd.net
SEMI High Tech U - Applications Due 1/26
Carlsbad Educational Foundation (CEF) invites students to apply today to join SEMI High Tech U. A motivational experience for high school students to focus on STEM Careers. During the three-day program students learn the fundamentals of electronics, statistics, solar technology, semiconductor manufacturing, microchip logic and more! The students will also develop networking and interview skills.

SEMI High Tech U will take place at Nordson Corporation in Carlsbad and UCSD. Program dates are February 13-15th.

Applications due by January 26! Click here to learn more and apply!
SCHS Hoopcoming Week - 1/29 to 2/3
"Hoopcoming Goes Hollywood!"

Hoopcoming Games
@ Bobcat Arena
Friday, Feb 2 from 5:30-9:30

Hoopcoming Dance
@ Bobcat Arena
Saturday, Feb 3 from 7-10 PM

*Dance tickets are on sale now at the Bobshop at lunch!
​Counseling Department Reminders
Mark your calendars with these important dates from our SCHS Counseling Department:
ASVAB Exam on Jan 23rd
Parent Junior Night on Feb 1st at 6:00 pm in the cafeteria,
Mira Costa College Application & Assessment Workshop on Feb 12th during lunch (below is more information about it).
Staff from Mira Costa College will be coming to SCHS to assist senior students with completing the Mira Costa College application through CCCApply and will include discussion of the placement process.

Sign up with Mrs. Swanepoel in the Counseling Center or email her at sarah.swanepoel@carlsbadusd.net to attend
Senior Scholarship thru PTA Due Feb 1
The California PTA Offers 2 scholarship opportunities for Graduating Seniors and both applications are due on

February 1, 2018.
$750 Volunteer Service Scholarship — Recognizes graduating seniors for their volunteer service in schools and communities.
$500 Dr. Ralph E. White Graduating Senior Scholarship – Provides $500 each to two successful applicants of the Volunteer Service Scholarship who intend to pursue a career in a medical field.
*Apply online with California PTA here
Buy Senior Grad Nite Tickets Until Feb 9
Friday, February 9 is the Final Day that Grad Nite Tickets will be available for purchase!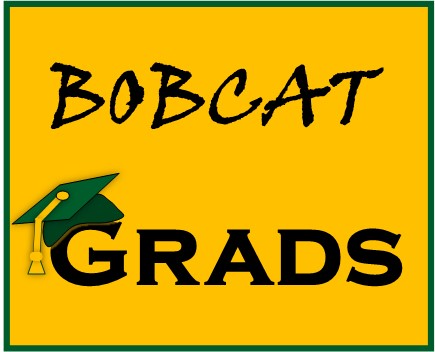 Event Details:
Senior Grad Nite is on Thursday, June 14, 2018
2018 Graduating Seniors will take chartered buses to an exclusive Hornblower Cruise from SD Harbor!
On the ship, graduates will celebrate together on a 4-hour cruise with FREE food and drinks, along with an awesome DJ for dancing, casino gaming and other incredible entertainment!
► See Event Details & Get Grad Nite Tickets ONLY Until Feb 9 @ sagecreekhs.carlsbadusd.net/gradnite
The BOBCAT Benefit - Save the Date - 4/14
You are invited to get your groove on at the Sage Creek Foundation's BOBCAT Benefit, which will be one of the best Boogie Nights in town!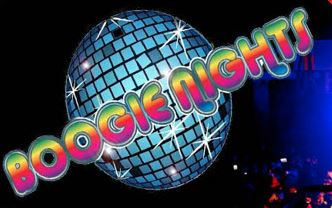 April 14, 2018 is this year's disco party, dinner, and auction that will feature DJ Extreme for dancing and 70s entertainment along with the auctioning of Disney Park Hopper Passes, San Diego Padres Tickets, Golf at San Diego's finest courses, SCHS VIP Graduation Seating/Parking Passes and many other great donation packages!

Purchase Tickets & view details at sagecreekfoundation.org
Pedal for a Purpose - Save the Date - 3/24
Time to spin for schools! Carlsbad Educational Foundation's (CEF) 4th annual Pedal for a Purpose event will be held on the Plaza at the Omni La Costa Resort & Spa on March 24! We will see you there! Registration opens here on January 22:
www.carlsbaded.org/events/4th-annual-pedal-purpose
The Latest Sage's Video News Broadcast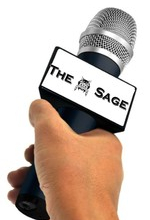 Click here to view The Sage's News Broadcast from Jan 19th, and you'll get to see the following interesting stories covered about SCHS:
Shadow Cats Recap
Sports & Announcements
Sportsmanship Assembly Recap
Hoopcoming Royalty Voting with Brad Nelson
No Semester Break for SCHS on 1/26
Sage Creek High School Trimester Break Day: No School
SCHS students will not have school on Friday, March 9, which is the Friday between the end of Trimester 2 and beginning of Trimester 3.

CUSD Semester Break Day: Not for SCHS
All other CUSD schools will not have school on Friday, January 26. However, SCHS will have a regular school day on January 26th.