SCHS Newsletter Sept 30, 2018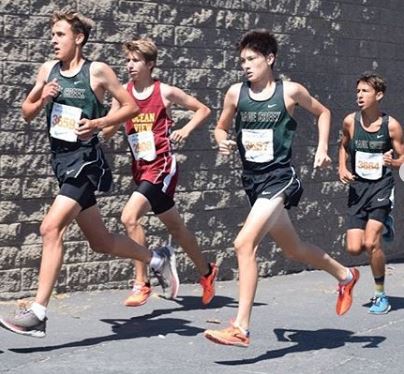 Dear BOBCAT Nation,
Tha huge thank you to all who attended the Big Night Luau two Fridays ago!
Your presence and support help fuel the success of our Athletic Programs! To date, Field Hockey is gaining momentum under the leadership of our new coaches, Jessica Montiel and Jenna Kern. They played in a tournament this past weekend at Valley Center High School. The Girls Tennis team is bigger and better than ever. We now have 41 girls participating in tennis and we are currently in 2nd place in the Avocado East. Girls Golf is off to a great start and have a great opportunity to fight for a League Title this season. Additionally, Girls Volleyball has an incredible record of 18-5 and will likely be a top contender in the CIF playoffs. And last but not least, both Girls and Boys Cross-Country teams are off to another amazing start. The varsity teams participated in an invitational hosted at Stanford University this past weekend.
Look out for a new Student-Athlete of the week recognition program that is being sponsored by our Student-Athlete Advisory Committee. Nominees will be selected based on their demonstration of the Sage Creek core values: Be Your Best, Establish Community, Show Respect, & Take Responsibility.
Thank you for your support and Go BOBCATS!
Sincerely,
Principal, Sage Creek High School
Unique Bell Schedule in October
BOBCAT Families, please mark your calendars for the following days in October that have
alternate bell schedules (view here)
:
10/03/18: 7:30 Start with Advisory
10/05/18: 55 Minute Pep Rally
10/10/18 PSAT Exam & Special Schedule for Students Not Taking PSAT
10/17/18 Late Start Wednesday
10/24/18 Late Start Wednesday with 55 Minute Assembly
10/31/18: 7:30 Start with Advisory
Bobcat Cooking Class - 10/4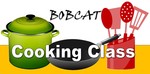 PTSA is sponsoring a hands-on cooking class right on campus! The class is:

Thursday, Oct 4, 2018
From 3:00-5:00 PM
Room: 3207
Hands-on cooking class taught by Dietitian, Anne Metzger
Prepare a Thai coconut marinated chicken dish with rice and a vegetable
Keep the recipe to prepare again at home and share with family and friends.
Limited to 12 students. Please RSVP online at sagecreekhs.carlsbadusd.net/PTSA.
Freshman Parent Night - 10/4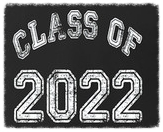 Class of 2022
9th Grade Parent Night
Thursday, Oct 4
6:00-7:00 PM
SCHS Performing Arts Center
Positive transitions to hight school
A-G requirements for Graduation & UC-CSUs
Counselor Roles & Resources
Common Questions of 9th Grade Families
Parents Referees Needed on Oct 5
Friday Oct 5th is the Sage Creek High School Annual Flag Football Tournament! We need parent Referees for our 10/5 games from 3:40 - 9:00 pm (red shirts will be provided for parent volunteer refs).

Oliver and Jackson will be at the tables on the field to instruct the refs about the rules prior to the game. It will be FUN FUN FUN!

Please contact Oliver Schnitzenbaumer (schnitzenbo170@carlsbadusd.net) for any questions!

► Click here to Volunteer to be a referee!
(*just create a free account if you don't already have one)
Parents Needed to be a Professional in the Room for Genius Project 10/5-11/7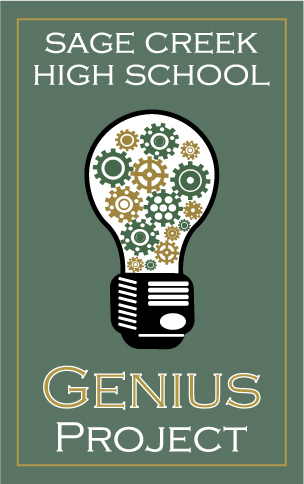 All parents (and staff) are invited to join in volunteering in our classrooms regardless of your student's current grade level.

Professional in the room volunteers introduce themselves at the beginning of class and their areas of knowledge (tech, science, writing, business, family, etc.) Then, they are seated on a panel in the back of the room where students may approach to get ideas, advice, guidance, or encouragement.

Click here to volunteer on any of the following days:

Fri, Oct 5 (Senior Day)
Mon, Oct 15 (Senior Day)
Fri, Nov 2 (Senior Day)
Fri, Nov 2 (Junior Day)
Wed, Nov 7 (AP Lit Day)
PTSA Member Perks Coming in October!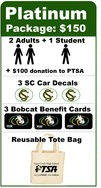 Bobcat Families:

If you already purchased your PTSA Membership, your membership packets & perks will be delivered to your student in their Advisory Class in October!

Details and more information about PTSA perks are available at:

sagecreekcarlsbadusd.net/membership

Thank you for your support of PTSA.
Join PTSA Today & Support our Programs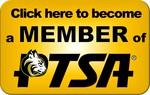 Anyone can join - parents, teachers, students, grandparents, and community members.

Annual memberships start at just $20 for SCHS parents or community members, and $10 for SCHS students, teachers, or staff.

►► Sign-up at sagecreekhs.carlsbadusd.net/membership

Thank you for supporting our nonprofit organization that benefits all Bobcats! See how by viewing our calendar of PTSA-funded programs.
College & Career Fair - 10/17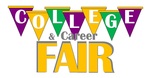 Carlsbad Unified School District's
College & Career Fair
Wed, Oct 17
6:00-8:00 PM
Carlsbad High School Gym


Over 55 colleges & career pathways. Click here for flyer.
College Visits in Counseling Center - Oct
11th & 12th Grade Students should register on their Naviance.com account to attend any of the College Visits:


10/1 Univ of Oregon
10/2 UC Santa Barbara
10/2 Univ Illinois @ Urbana-Champagne
10/8 UC San DIego
10/9 Westmont College
10/11 Hofstra Univ
10/12 Concordia University - Irvine
10/15 Univ of Penn
10/16 Colorado State Univ - Fort Collins
10/17 Texas Christin Univ
10/18 Univ Colorado
10/19 Parsons The NEw School
10/19 The American Univ of Paris
10/22 Boston Univ
10/24 Univ of Relands
10/25 Penn State
10/25 USC
10/29 Miami Univ - Oxford
10/30 Univ of Saint Katherine
10/31 Johnson & Wales Univ

Click here do view list of all visits that will take place during lunch in the Counseling Center.
Mindful Parents & Teens Workshop - 10/6
This workshop will introduce the scientific background on the physical and mental effects of stress and mindfulness for teens. Learn practices that will focus on the three areas of self-care, resiliency and full presence.

Saturday, October 6, 2018
9:00 AM - 10:30 AM
Carlsbad City Library Schulman Auditorium,
1775 Dove Ln, Carlsbad, CA, 92011
Military Service Visits to SCHS: Oct-Nov
Branches of the US Military will be visiting SCHS during lunch on the Academic Mall (click here for details):

Thurs, Octc 11: U.S. Army
Thurs, Nov 1: U.S.. Marine Corps
Fri, Nov 2: U.S. Navy
Reflections Art Contest: Now - Oct 25
Bobcats - Tap into your creative side and enter the Sage Creek PTSA Reflections Art Contest! All Sage Creek students are invited to participate —it's as easy as 1-2-3!


(1) Reflect - Reflect on this year's Reflections Program theme: Heroes Around Me

(2) Create - Select an arts category and create an original work based on this year's theme.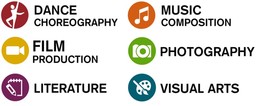 (3) Enter - Submit original work and your entry form downloaded from sagecreekhs.carlsbadusd.net/reflections to SCHS office by Friday, October 25th @ 3:00 PM

RECOGNITION AWARDS
All participants will be recognized by the Sage Creek PTSA, and the top awarded entries will represent SCHS PTSA at the Council and District levels, with the opportunity to advance to the California State and National PTA levels.

More info & entry forms at: sagecreekhs.carlsbadusd.net/reflections
Help w/ 2018 Bond Measure HH & Long Range Facilities Plan for CUSD Schools
Our PTA has formally endorsed Measure HH, which is the Bond measure on Nov 6th's Ballot that hopes to generate funds for critical repairs and modernizing updates of Carlsbad Unified's Schools.

Friends of Carlsbad Schools 2018 is a grassroots campaign working to pass Measure HH on November 6th and they need your help with the following:
Walk your neighborhood asking neighbors to Vote Yes on HH!

Saturday, Oct 6 at 10am - Meet at Calavera Hills Community Park: Register Here

Targeted schools to attend this event: CHE, CHMS, Hope, Magnolia, BV, Valley, Kelly, SCHS

Saturday, Oct 13 at 10am - Meet at Poinsettia Park Soccer Field: Register Here

Targeted schools to attend this event: CHS, AOE, AOMS, Pac Rim, Poinsettia

Send a friend-to-friend email - I will send an email!
Display a yard sign - Display a Sign
Join our list of public supporters! I support Measure HH!
College Apps Academy for Seniors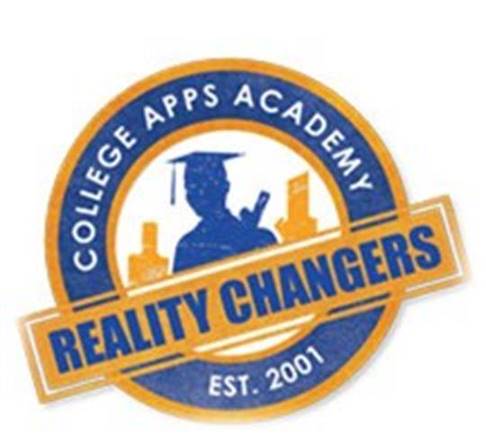 It's not too late! There's still A LOT of great information to learn – and many application deadlines to meet!

If you're a senior with college dreams, this is the academy for you! Learn how to apply, be accepted, and transition to the college of your dreams!

Visit carlsbaded.org/college-apps-academy for more info!
Thanks for Supporting CEF's Golf Classic
BIG THANKS for your support in the 18th Annual Carlsbad Golf Classic

Our day of golf, comedy, and auctions was a big success for our STEM, music, and leadership programs!

Check out photo highlights – including a pic of the Golden Club School Challenge winners, Pacific Rim Elementary!
Stay Connected @ SCBobcats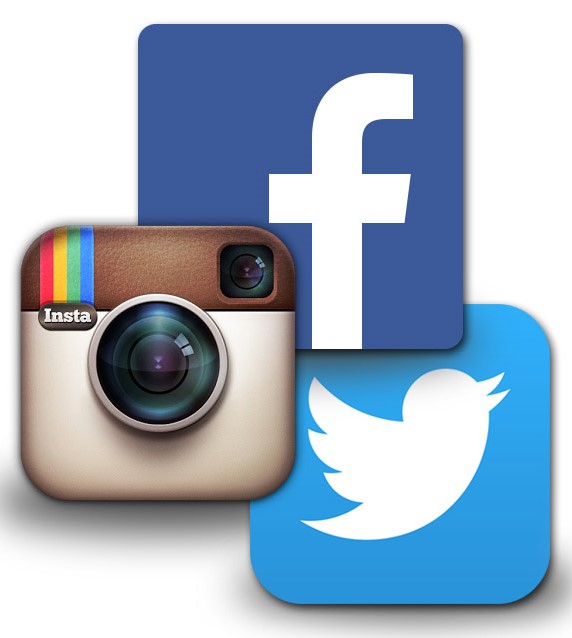 Stay up to date with current and upcoming campus activities by joining
@SCBobcats
on
Twitter
|
Instagram
|
Facebook