SCHS Newsletter Apr 22, 2018
Dear BOBCAT Nation,
The moment has arrived for seniors to present their Genius Project TED Talks!
The event is called the Genius Project Forum and it takes place this Thursday, April 26, during the academic day. Additionally, juniors will be pitching their Genius Project ideas to 10th and 12th grade students. Review the table below for the Genius Project Forum logistics and the The
Sage Creek Genius Project homepage
for more information on the amazing journey our students take as a result of this program.
Grade Levels
Part 1:
9:27-11:17 a.m.
Part 2:
12:05-1:20 p.m
9th Grade
Financial Literacy Workshop
SCHS Alumni Presentation
Senior Genius Project Presentations
10th Grade
Junior Genius Project Pitches
11th Grade
Genius Project "Pitches" to 10th and 12th Grade Students
12th Grade
Junior Genius Project Pitches
Present to 9th, 10th, and 11th Grade Students
Sincerely,
Principal, Sage Creek High School
Need Volunteers @ Genius Project Forum
Thursday, April 26th is the Genius Project Forum at SCHS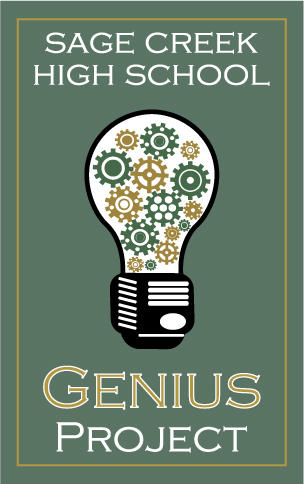 Parent volunteers are needed to listen to our juniors give their Genius Project Pitch and provide them feedback, and celebrate seniors as they give their Genius Project TED Talks. (Volunteers won't be evaluating students' projects for a grade.)

Your role at the Forum includes:
Providing practical feedback to the juniors and their project goals and timeline
Celebrating the seniors and their journey and
Voting on students to be showcased at the Symposium
Volunteers are Needed on April 26th for the following:
Part 1: Pitches 9:15-11:30 a.m.
Part 2: TED Talks 12:00-1:30 p.m.

► Click here to Volunteer for the Genius Project Forum
Medical Career Fair - Wednesday 4/25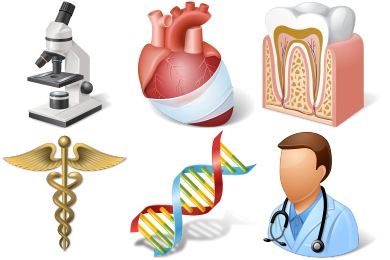 Bobcat Students & Parents - sign up for an exciting after-school Career Panel with medical professionals!

Wednesday, April 25, 2018
2:45-4:00 PM
In SCHS Cafeteria

Learn first-hand from these professionals:

Medical Doctor
Pharmacist
Veterinarian
Flight Paramedic
Physician's Assistant

You'll have the opportunity to discover:

What jobs in their medical fields are like
Where you can work
School requirements
What you can earn
What you can do NOW to get started in this field!
Also meet representatives from schools offering degrees in diverse medical fields: Mira Costa Nursing School, Northern Arizona University (offering degrees in many health-related fields), and more!

FREE FOOD and DRINKS! Please sign-up to attend this event:
Purchase Senior Grad Nite Tickets by 4/30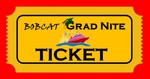 Senior Grad Nite Tickets are available for purchase for just

2 more weeks

!
When: 9:30 PM on Thurs, June 14 to
5:00 AM on Friday, June 15

What: Bobcat graduates will take chartered buses to celebrate together on a 4 hour Hornblower cruise with free food and drinks, along with an awesome DJ for dancing, casino gaming, and other entertainment.

Deadline: Monday, April 30, 2018
Volunteers & Donations for Teacher & Staff Appreciation Week May 7-11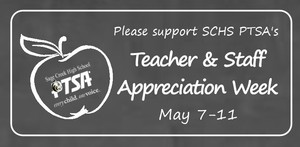 PTSA has planned 5 days of delicious breakfast, lunch, and treats, with relaxing vibes.

Please help us thank our SCHS teachers and staff by choosing something to bring or volunteer below for a day you can come help!


Log-on or create a free account (no PTSA membership needed)

Needed Food Donations (dropped off May 1-4 & May 8-9) include:
Trail mix ingredients, fresh produce for mini Farmer's Market, cakes, pies, cookies, brownies, and more!
Volunteers are needed to help with set-up, manning the food, and clean-up on the following:
Friday 5/4 (various opportunities from 2-4 pm)
Monday 5/7 (various opportunities from 7 am - 3 pm)
Tuesday 5/8 (various opportunities from 8 am - 3 pm)
Wednesday 5/9 (various opportunities from 8 am - 3 pm)
Thursday 5/10 (various opportunities from 8 am - 3 pm)
Friday 5/9 (various opportunities from 10 am - 2:30 pm)
Senior End-of-Year Event Information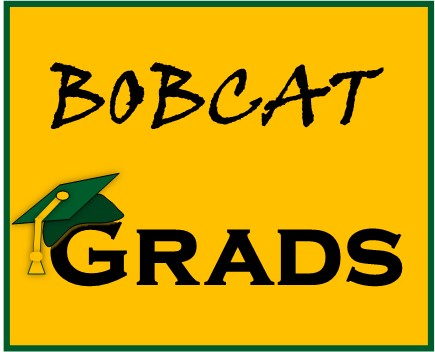 The Class of 2018 Seniors have many exciting events planned for the end of the year!

View all the event & graduation details online at:
sagecreekhs.carlsbadusd.net/2017-18seniors
11

th

Gr College Case Study & Mini Fair- 5/8
11th GRADE FAMILIES - SAVE THE DATE:
TUESDAY, MAY 8, 2018 @ 6 PM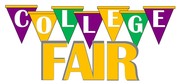 At SCHS's Regional Admissions Counselors of California (RACC) Case Study & Mini College Fair, 11th Grade students and their parents can participate in a mock college admissions event that includes a mini college fair. Send questions to the SCHS Counseling Dept via
dnicoll@carlsbadusd.net

College Apps Academy for Class of 2019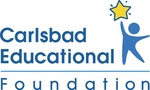 Attention, Class of 2019: Are you worried about getting accepted to the college of your dreams? Join the Carlsbad Educational Foundation's College Apps Academy and learn about essay writing, recommendation letters, financial aid, time management, and more! Click here to learn more!
Summer HS Academy - Registration Open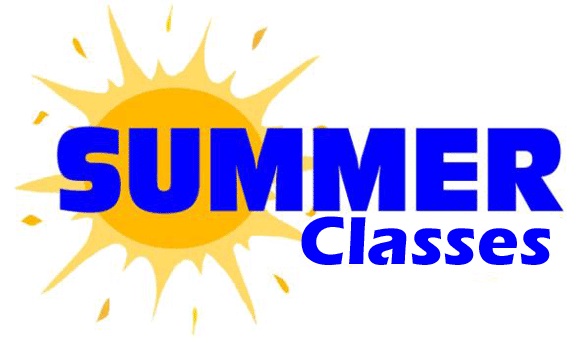 Get ahead for next year and make room in your schedule for fall classes with High School Summer Academy. It features a blended in-class and online curriculum so you can enjoy summer while getting ahead in credits! Take advantage of our small class sizes, individualized instruction, low rates, and high-quality program; while making room in your fall schedule for the classes you want.

Click here for more information