SCHS Newsletter Jan 13, 2019
Dear BOBCAT Nation,
In an effort to support the Sage Creek community's awareness of adolescent emotional wellness, the Sage Creek PTSA and Counseling Department are coordinating two showings (academic day & evening) of the
Angst documentary
on Wednesday, January 16th, 2019. On Wednesday, January 16th the students will view Angst in their assigned Advisory class. The extended advisory period will include a viewing of the film, prepared discussion guide, support materials, and resources for students to share with their families (see bell schedule below).
*The evening showing will occur on January 16th in the Sage Creek Performing Arts Center at 6 pm; after the viewing, there will be a discussion panel with local mental health representatives and the attending audience- we encourage all families to join us for the community showing.
Angst is a 56-minute film and virtual reality experience that explores anxiety, its causes, effects and what we can do about it. The filmmakers' goal is to have a global conversation and raise awareness around anxiety. Angst features candid interviews with kids and young adults who suffer, or have suffered, from anxiety and what they've learned about it. The film includes discussions with mental health experts about the causes of anxiety and its sociological effects, as well as help, resources, and tools.
We are excited to help raise awareness around anxiety and further supporting all of our students as members of the Bobcat Nation. Thank you for your support in this endeavour.
Sincerely,
Mr. Schuveiller
Assistant Principal, Sage Creek High School
Angst Film on 1/16 Evening SOLD OUT
Sponsored by the Sage Creek High PTSA, the screening of the documentary film Angst on Wednesday, January 16 is SOLD OUT!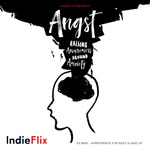 However, we have several people on a Wait List that are eager to attend if seats become available due to cancellations.

If you have a seat reserved, but need to cancel or modify your reservation, please email sagecreekptsa@gmail.com as soon as possible, so we can give your seat to someone on the wait list. Thank you!
PTSA General Association Mtg - 1/16

All members of the Sage Creek High PTSA are invited to attend & vote at this brief meeting that will precede the screening of the film Angst
Wednesday, January 16, 2019
at 5:15-5:45 PM in the SCHS Performing Arts Center
Unique Bell Schedule - 1/16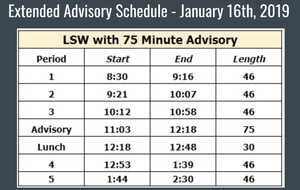 Data Analyst Career Chat - 1/17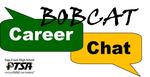 Students are invited to attend a Data Analyst Career Chat
Thursday, January 17
11:25-11:58 am (during lunch)
Counseling Center
Learn first-hand from a Luke Miracco, a Senior Business Intelligence Manager with Wells Fargo Bank about types of jobs in this field, educational requirements, income range, and how to get started now! *View speaker's bio here.
Free pizza lunch and drinks!
Limited to 40 students - RSVP Required
► RSVP at sagecreekhs.carlsbadusd.net/ptsa
Host Families Needed for Austrian Exchange Students: Feb 21-Mar 7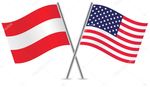 Twenty Austrian High School students need SCHS Host Families from February 21 to March 7. The exchange students are juniors and seniors from a STEM high school outside of Vienna, Austria. Families with students of all ages are welcome to host.

If you are interested in being a Host Family, please sign-up ASAP, so that we can notify the exchange program that we have homes available.

Details of the Program and Host Family Sign-Ups are availalbe at
www.imagedoctors.com/sagecreek/home
Genius Project Parent Volunteers Needed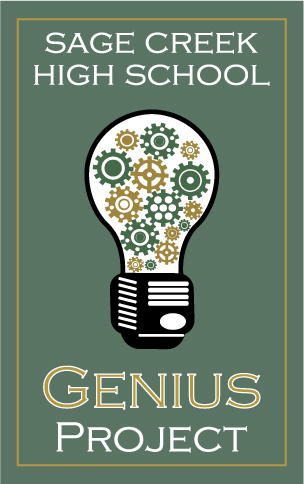 Parent volunteers are needed to be "Professionals in the Room," either in a classroom or by phone for approximately one hour on the following dates:
January 18
February 1
February 22
Click here to Sign-Up to Volunteer to be a Professional in the Room.

For more details about the Genius Project or the Profesisonal in the Room role, please go to sagecreekhs.carlsbadusd.net/geniusproject
Hoopcoming Dance Tickets - Feb 2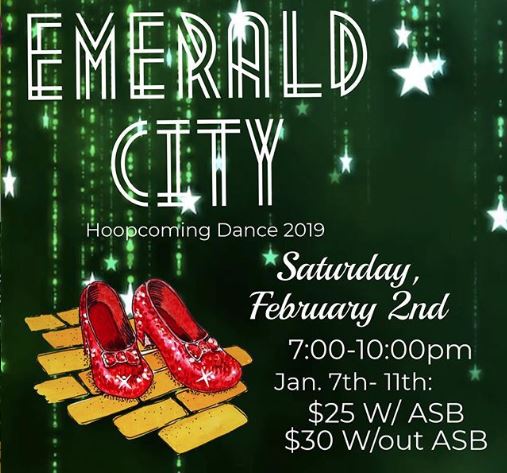 SCHS Hoopcoming Dance "Welcome to the Emerald City"

Saturday, February 2, 2019
Sage Creek High School Bobcat Arena
7-10 PM
$25 with ASB
$30 without ASB

Purchase tickets at the Bobshop
Parents Are Prevention - Jan 17, 24, 31

Week 3: Distracted driving what does this mean to you? Carlsbad Police Lt. Greg Koran
Thursday January 17, 2019 8:30
9:30 am Youth Enrichment Services (YES)
Pine Park Community Center 3209 Harding Street, Carlsbad 92008
(New Facility at Pine Park)

Week 4: Vista Community Clinic Tobacco Control Specialists and SDCOE present the latest
Trends in Vapes/ Juuls the Tobacco Industry and your student
Thursday, January 24, 2019
9-10 am Valley Middle School 1645 Magnolia, Carlsbad

Week 5: Distracted driving what does this mean to you? Carlsbad Police Lt. Greg Koran
Thursday, January 31, 2019
6-7:30 PM Pine Park Community Center 3209 Harding Street, Carlsbad 92008
SCHS Paint Night Fundraiser - Feb 8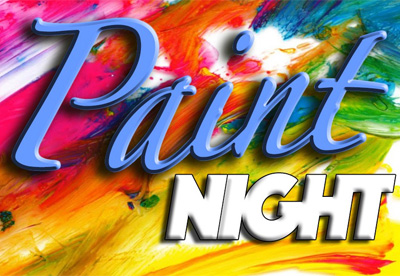 Join SCHS Visual Arts Teachers on February 8th at 6pm for Paint Night!
Class will be held in the art room #5102 at SCHS
The two hour painting instruction will lead you through a local shoreline with cool hues of blue water and neutral sands.
Students are $25 and adults are $35.
All materials provided and all artistic levels are welcome to attend.

This fundraising event is hosted every year by the VAPA Department to foster creativity and to support the increasing cost of course materials.

For further questions, email Megan Herrick at herrick@carlsbadusd.net
SAT/ACT Prep Courses - Jan & Feb
A new year brings new resolutions — for juniors, one may be to get on top of standardized testing deadlines and prep, avoiding the angst of trying to get the score you need in your senior year while simultaneously applying to college.
The regular registration deadline for February 9 ACT is Jan 11
The regular registration deadline for March SAT is Feb 8.
College Success Network, which offers a Sage Creek discount for PTSA members, offers several different local programs for students testing this winter and spring, including our eight-week session (beginning January 29) that prepares students for both tests and an SAT Power Workshops Weekend on February 23/24.

For more information, visit www.CollegeSuccessNetwork.com, e-mail coach@CollegeSuccessNetwork.com or call 619-713-0806.
SEMI High Tech U - Feb 26-28
Spots Available! Attend SEMI High Tech U

Apply to attend the life-changing, three-day workshop for high school students to explore a future career in STEM.

Students learn fundamentals of electronics, statistics, solar technology, semiconductor manufacturing, microchip logic and more. Plus they'll develop networking and interview skills.

Program dates are February 26-28, at Nordson Corporation in Carlsbad. Learn More and Apply through the Carlsbad Educational Foundation.
AP Exam Registration Now Open
Students who are currently taking an AP course are able to register for 2019 AP Exam for the course(s) they are taking beginning on January 2, 2019.

AP Exams are End of Course exams for students who are currently enrolled in one or more AP Course and are not intended as placement exams for students who are interested in taking AP courses in the 2019/2020 school year.
Exam Registration runs now through February 20, 2019 at $114.00 per exam
Late Registration is February 21, 2019 through February 27, 2019 at $140.00 per exam
Register for your AP exams at aptestservice.com/sagecreek