SCHS Newsletter Jan 28, 2018
Dear BOBCAT Nation,

Hoopcoming Week is upon us and it presents our community an opportunity to once again show up big to showcase our school spirit. Students have activities taking place each day, including a the Staff vs. Students game on Monday afternoon, Hoopcoming activities and game on Friday, and Hoopcoming dance on Saturday.

Let's make it a memorable Hoopcoming Week!
Sincerely,
Principal, Sage Creek High School
SCHS Hoopcoming Week - 1/29 to 2/3
View complete list of Hoopcoming Events on ASB's webpage at:

Hoopcoming Games
@ Bobcat Arena
Friday, Feb 2 from 5:30-9:30

Hoopcoming Dance
@ Bobcat Arena
Saturday, Feb 3 from 7-10 PM

*Dance tickets are on sale now until Friday 2/2 at the Bobshop at lunch!
​Engineering Career Chat - 2/1
PTSA is hosting a Lunchtime Engineering Career Chat with an Aerospace Engineer!
Thursday, February 1
11:25 AM in Room 3206
Free lunch and drinks!
This very popular career chat is now full. View details at
sagecreekhs.carlsbadusd.net/PTSA
​Counseling Department Event Reminders
Mark your calendars with these important dates from our SCHS Counseling Department:
Parent Junior Night

Feb 1st at 6:00 pm in the cafeteria,

Mira Costa College Application & Assessment Workshop

Feb 12th during lunch
(below is more information about it).
Staff from Mira Costa College will be coming to SCHS to assist senior students with completing the Mira Costa College application through CCCApply and will include discussion of the placement process.

Sign up with Mrs. Swanepoel in the Counseling Center or email her at sarah.swanepoel@carlsbadusd.net to attend
Senior Scholarship thru PTA Due Feb 1
The California PTA Offers 2 scholarship opportunities for Graduating Seniors and both applications are due on

February 1, 2018.
$750 Volunteer Service Scholarship — Recognizes graduating seniors for their volunteer service in schools and communities.
$500 Dr. Ralph E. White Graduating Senior Scholarship – Provides $500 each to two successful applicants of the Volunteer Service Scholarship who intend to pursue a career in a medical field.
*Apply online with California PTA here
On-Campus CPR Class - Feb 8
WHO: All Bobcat students and parents are invited to learn or update your CPR skills. Sign-up today for this PTSA-sponsored class because class space is limited & registration is required.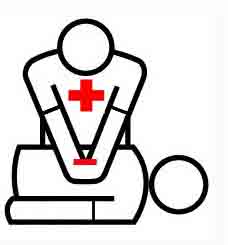 WHERE: SCHS Cafeteria

WHEN: Thursday, 2/8/18 from 6-8 PM

COST: $20 per individual*
SIGN-UP at sagecreekhs.carlsbadusd.net/PTSA

DETAILS: This PTSA-Sponsored 2-hour adult, child and infant CPR class is taught by a certified instructor, Sue Lockhardt of Lockhardt Training

[*Scholarships are available for families with financial hardship. To inquire, please contact sagecreekptsa@gmail.com.]
Senior Grad Nite Ticket Deadline Feb 9
Friday, February 9 is the Final Day that Grad Nite Tickets will be available for purchase!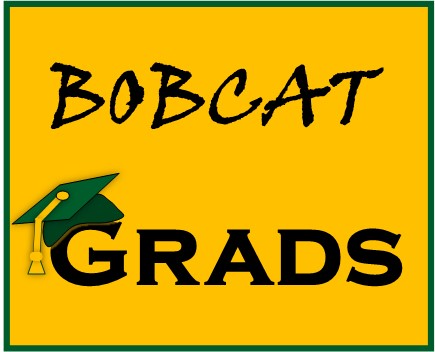 Event Details:
Senior Grad Nite is on Thursday, June 14, 2018
2018 Graduating Seniors will take chartered buses to an exclusive Hornblower Cruise from SD Harbor!
On the ship, graduates will celebrate together on a 4-hour cruise with FREE food and drinks, along with an awesome DJ for dancing, casino gaming and other incredible entertainment!
NOTE: At least 220 Tickets have to be sold by 2/9, or unfortunately the Grad Nite Cruise will be cancelled.
► See Event Details & Get Grad Nite Tickets ONLY Until Feb 9 @ sagecreekhs.carlsbadusd.net/gradnite
Paint Night at SCHS - Feb 9
Sage Creek Visual & Performing Arts (VAPA) Department
invites you to Paint Night!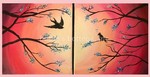 Friday, February 9th
5:30 pm in room 5102
Tickets are $25 for students
and $35 for adults
Purchase tickets at sagecreekfoundation.org
Work solo or with a partner to create a warm winter bird inspired piece. *We welcome middle and high school students, families, friends, and loved ones for this diptych (2 canvas) painting.

Email Mrs. Herrick at mherrick@carlsbadusd.net for more info
Congrats to PTSA Student Grant Winners!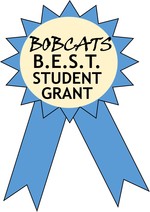 On January 24, 2018 at the PTSA General Association Meeting, PTSA awarded over $1,800 in grants to PTSA Student Members to support student-led projects that help a community need or one right here at school.

Click here to view Student Grant award winners.
The BOBCAT Benefit - Save the Date - 4/14
You are invited to get your groove on at the Sage Creek Foundation's BOBCAT Benefit, which will be one of the best Boogie Nights in town!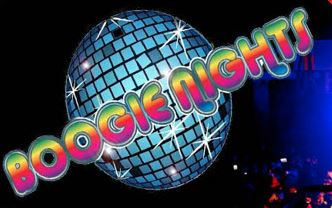 April 14, 2018 is this year's disco party, dinner, and auction that will feature DJ Extreme for dancing and 70s entertainment along with the auctioning of Disney Park Hopper Passes, San Diego Padres Tickets, Golf at San Diego's finest courses, SCHS VIP Graduation Seating/Parking Passes and many other great donation packages!

Purchase Tickets & view details at sagecreekfoundation.org
Celebrate Carlsbad Day @ Legoland - 3/3
Support robotics for all Carlsbad 2nd Graders with this Carlsbad Educational Foundation (CEF) Event at Legoland!

Purchase $30 Legoland Tickets for Celebrate Carlsbad Day on March 3 here. New extended hours: 11 a.m. to 8 p.m.
Pedal for a Purpose - Save the Date - 3/24
Time to spin for schools! Carlsbad Educational Foundation's (CEF) 4th annual Pedal for a Purpose event will be held on the Plaza at the Omni La Costa Resort & Spa on March 24! We will see you there!

Event registration is now open:
www.carlsbaded.org/events/4th-annual-pedal-purpose
The Latest Sage's Video News Broadcast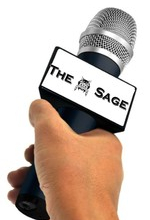 Click here to view The Sage's News Broadcast from Jan 26th, and you'll get to see the following interesting stories covered about SCHS:
Student Basketball Tournament Recap
Sports & Announcements
Theater Showcase & Feature on Student Director