SCHS Newsletter Sept 23, 2018
Dear BOBCAT Nation,
Dr. Churchill, CUSD Superintendent, will be presenting to the BOBCAT community this Wednesday, September 26, at 6 p.m.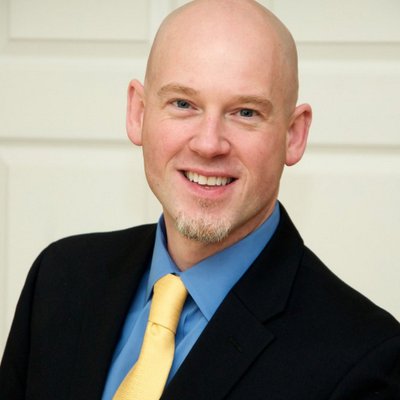 His presentation will include information about the
Carlsbad Unified School District Long-Range Facilities Master Plan
, which is a 15-20 year vision for CUSD's facilities future and includes instructional, technological, and facility updates and modernizations. Dr. Churchill will also provide information about 2018 Measure HH.
Please RSVP at sagecreekhs.carlsbadusd.net/PTSA.
I look forward to seeing you this Wednesday at 6 p.m.

Sincerely,
Principal, Sage Creek High School
PTSA General Association Meeting - 9/26
Immediately preceding Dr. Churchill's special presentation on the
CUSD Long Range Facilities Plan and 2018 Bond Measure HH
, PTSA will have a brief PTSA General Assocation Meeting where all PTSA members are invited to vote on this year's budget.
Wednesday, Sept 26
6:00 PM - 7:30 PM
SCHS Cafeteria
*Includes brief PTSA Gen.
Association Meeting
RSVP Here for 9/26
In this PTSA-sponsored event, learn why CUSD is asking for this Bond, where will the money go, how will this effect your students, school, and community. The passage of Measure HH, the Carlsbad Student Success Measure will raise $265 million for CUSD schools.
Career Chat on Entrepreneurship - 9/27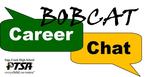 Students are invited to learn first-hand from a SCHS Alumni who chose a flexible career that he loves!
Thursday, Sept 27, 2018
11:25-11:58 am (during lunch)
Counseling Center
Bobcat Alum, Bryce Lincoln will tell you about what it takes to start your own business, the pros & cons of being an entrepreneur, educational requirements, income range, and how to get started now!
Free pizza lunch and drinks sponsored by PTSA!
Limited to 40 students - RSVP Required
Sign-Up Online at sagecreekhs.carlsbadusd.net/PTSA
Screenagers: Growing Up in the Digital Age - Free Film Screening - 9/27
SCHS Parents are invited to a special showing of the movie "SCREENAGERS: Growing up in the Digital Age"

WHEN: September 27th, 2018 at 6PM
WHERE: Calavera Hills Middle School Gym
ADMISSION: Free (Donations at door appreciated!)

This award-winning film probes into the vulnerable corners of family life and depicts messy struggles over social media, video games, and academics. The film offers solutions on how we can help our kids navigate the digital world.
PTSA Member Perks Coming in October!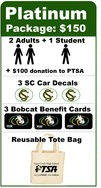 Bobcat Families:

If you already purchased your PTSA Membership, your membership packets & perks will be delivered to your student in their Advisory Class in October!

Details and more information about PTSA perks are available at:

sagecreekcarlsbadusd.net/membership

Thank you for your support of PTSA.
Join PTSA Today & Support our Programs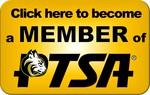 Anyone can join - parents, teachers, students, grandparents, and community members.

Annual memberships start at just $20 for SCHS parents or community members, and $10 for SCHS students, teachers, or staff.

►► Sign-up at sagecreekhs.carlsbadusd.net/membership

Thank you for supporting our nonprofit organization that benefits all Bobcats! See how by viewing our calendar of PTSA-funded programs.
SC Foundation Needs Volunteers
The Sage Creek Foundation generates resources to provide each Bobcat student with cutting-edge Academic, Athletics and VAPA programs, technologies, and experiences, preparing them to succeed in their college and career aspirations.

We are looking for several volunteers to assist us in:
Our Annual Bobcat Benefit event
Our Banners Campaign
Become a liaison to the SCHS Board members on behalf of the Foundation.
Please find details about each opportunity at this link or on our sign-up form below, and join in our efforts! If you have additional questions, please contact board@sagecreekfoundation.org

Click Here To Volunteer For SCHS Foundation Opportunities
College Visits in Counseling Center - Sept
11th & 12th Grade Students should register on their Naviance.com account to attend any of the College Visits:



9/25 University of San Fransisco
9/26 Rider University
9/27 Louisiana State
9/28 Lewis & Clark

All visits take place during lunch in the Counseling Center.
Mindful Parents & Teens Workshop - 10/6
This workshop will introduce the scientific background on the physical and mental effects of stress and mindfulness for teens. Learn practices that will focus on the three areas of self-care, resiliency and full presence.

Saturday, October 6, 2018
9:00 AM - 10:30 AM
Carlsbad City Library Schulman Auditorium,
1775 Dove Ln, Carlsbad, CA, 92011
Reflections Art Contest: Now - Oct 25
Bobcats - Tap into your creative side and enter the Sage Creek PTSA Reflections Art Contest! All Sage Creek students are invited to participate —it's as easy as 1-2-3!


(1) Reflect - Reflect on this year's Reflections Program theme: Heroes Around Me

(2) Create - Select an arts category and create an original work based on this year's theme.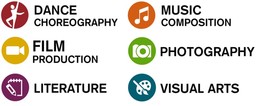 (3) Enter - Submit original work and your entry form downloaded from sagecreekhs.carlsbadusd.net/reflections to SCHS office by Friday, October 25th @ 3:00 PM

RECOGNITION AWARDS
All participants will be recognized by the Sage Creek PTSA, and the top awarded entries will represent SCHS PTSA at the Council and District levels, with the opportunity to advance to the California State and National PTA levels.

More info & entry forms at: sagecreekhs.carlsbadusd.net/reflections
B.E.S.T. C

2

.A.T.S. CORE VALUES
Click here to review our Core Values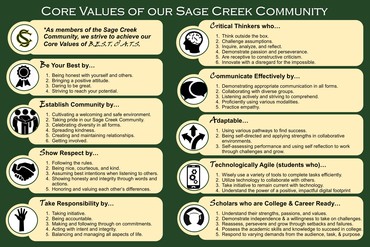 Stay Connected @ SCBobcats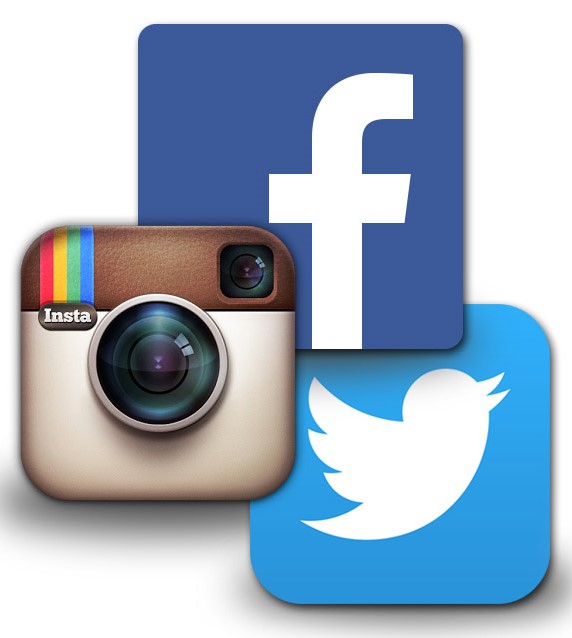 Stay up to date with current and upcoming campus activities by joining
@SCBobcats
on
Twitter |Instagram | Facebook