Dear BOBCAT Nation,

It is hard to believe, but there are only 21 more school days in the 2014-15 academic year!
Today, all students received a letter detailing how parents can create an account in the Carlsbad Unified Parent Portal. This website will allow you to view your student's information, grades, report card, and other information.
IMPORTANT
For the 2015-2016 school year, we will be doing most of the paperwork for the Annual Registration via the Parent Portal: update your contact information, medical information, etc. Please be sure to review the letter sent home with your students as it has the step-by-step directions and a verification code that will allow you to set up an account.
Please view the information about Registration Days below.

Looking forward to a great 21 days of school,
Principal, Sage Creek High School
August 2015 SCHS Registration Dates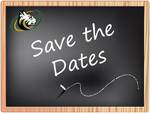 Registration Dates
11th grade is Tuesday (8/25)
10th grade is Wednesday (8/26)
9th grade is Thursday (8/27)
Make Up Registration
Friday (8/28) 12:00-2:45 PM: Make-Up Registration Date for All Grades
Parents - Can you Help us in 2015?
Are you good at creating a welcoming room with food and decorations?
The PTSA could use your help as Hospitality Chairperson in 2015-16!
Are you passionate about getting students involved in The Arts?
The PTSA could use your help as Chairperson of the Fall 2015 Reflections Art Contest!
Are you a parent that wants to make sure students stay drug- and alcohol-free?
The PTSA could use your help as Chairperson of the Fall 2015 Red Ribbon Week!
We would like to fill these 2015-2016 PTSA volunteer positions
before the end of May
, so please consider volunteering for them today!
For more information or to help with these valuable volunteer positions, please email
sagecreekptsa@gmail.com
.
Visual & Performing Arts Events: May 15, 22, 23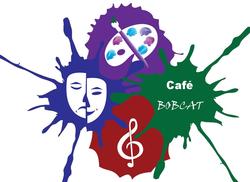 Cafe Bobcat - Friday, May 15th

5:30 - 7:30 P.M.
In SCHS Cafeteria
$5 Donation Requested at the door

Join us for an evening of dessert and Bobcat entertainment! Enjoy performances by Sage Creek's Drama and Orchestra classes while perusing the Spring art show. Dylan Rossi and Brooke Kibby will host the evening's lineup of performances & we will have coffee, delicious desserts, and a raffle. *ALL proceeds from this events benefit SCHS VAPA.
---

A Midsummer Nights Dream
Friday, May 22 @ 7 P.M.
Saturday, May 23rd @ 2 P.M. & 7 P.M.
At Carlsbad High School Cultural Arts Center
Tickets $10 at the door
*ALL proceeds from this events benefit SCHS Drama
Music for Hope Concert - Sat., May 16
On May 16 at 5 PM, join the Carlsbad community who will be coming together on our Bobcat Athletic Field to enjoy an amazing concert, great food, & more to support 6 Carlsbad children who are battling challenging medical conditions. ►
Click here for tickets.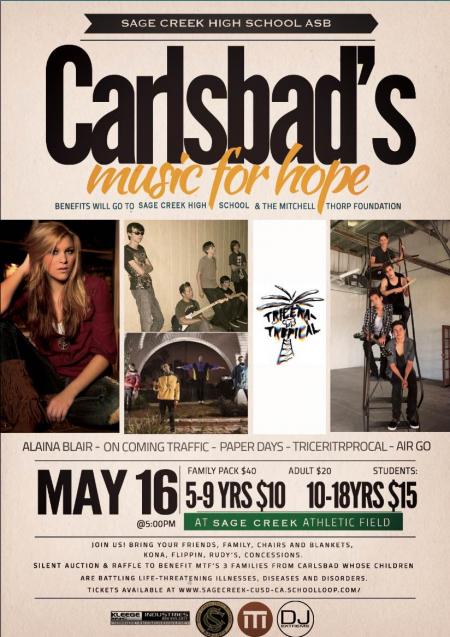 Enjoy an evening of Music with local artists performing:
Bring your friends, family, chair and blankets while enjoying food from Flippin Pizza, Rudy's, Kona Ice and concessions.
Silent auction and raffle to benefit the Mitchell Thorp Foundation. *Please
click here
for flyer & information about donating.
Ticket Prices:
$10 - Students (ages 5-9)
$15 - Students (ages 10-18)
$20 - Adults
$40 - Family (2 adults & 2 students)
Printing Assignments at Sage Creek


by Ms. Asker, Librarian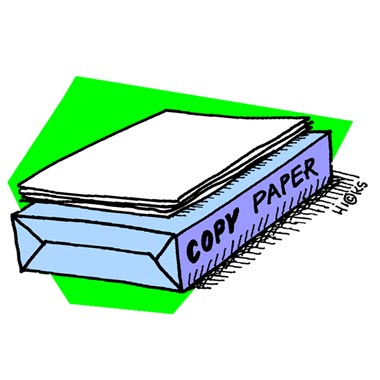 Within the library's computer lab, students have the ability to print out homework, up to 4 pages per day at no cost. In an effort to keep this service free to students, recycled paper (already printed on one side) is used in the printer, which is acceptable to all Sage Creek teachers. If you would like to support this effort, donations of white 8 ½ x 11 paper for the student printer are always appreciated!
SCBobcats - We need 105 New Users to Reach Goal by May 15!
To date, we have 395 BOBCAT Nation ​members ​ following us at
"SCBobcats" on
Instagram
,
Facebook
, or
Twitter
.
Our goal is to reach 500 followers by Friday, May 15, 2015. Help us get another 105 BOBCATS connected by this Friday, May 15!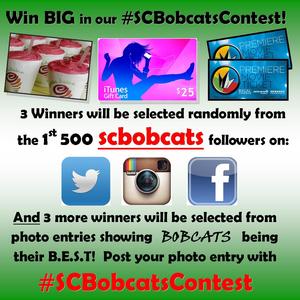 UCSD "Girls Day Out" for those Interested in Computer Science & I.T. - May 16
UCSD Women in Computing invites young women interested in careers in computer science and information technology to its annual free outreach event, "Girl's Day Out," scheduled for
Saturday, May 16, 10 a.m. to 4 p.m.
, at the UCSD Jacobs School of Engineering.
Participants will get to hear the experiences of industry, academic, and student speakers; see real-world application of the field during lab tours; and have the chance to create an Arduino project. The deadline to register is May 8, and spots are limited. For more information, and to register visit:
http://wic.ucsd.edu/girlsdayout.html
May 29th Dance - Havana Nights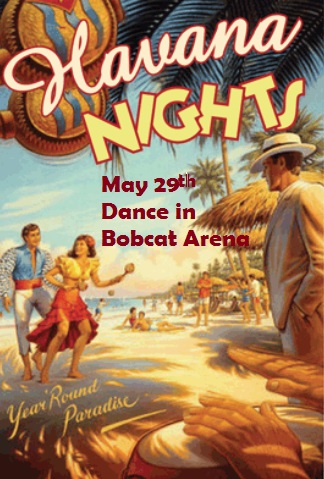 Friday, May 29 Dance from 8-11 PM

in the Bobcat Arena. Attire is semi-formal.

Buy Tickets through ASB
(not sold at the door):

Tix purchased from May 4-22
$15 with ASB sticker / $25 regular

Tix purchased from May 26-28
$20 with ASB sticker / $30 regular

*SCHS Dance Agreement (if you haven't already turned one in previously)

* SCHS Guest Dance Agreement
Computer & Engineering Career Night
Computer and Engineering Career Night
At Rancho Penasquitos DoubleTree-Hilton Golf Resort
May 19 from 6:00 pm – 8:00 pm
Does a career in computers/technology and engineering sound like something you would like to do with your future? Then join us May 19 and meet and speak with the innovators of today – become inspired, and dare to be a change maker of tomorrow in these dynamic career industries.
This event is open to all San Diego County high school students 9-12 and parents.
Space is limited, registration is recommended but not required. Register:
exploresolutions.org/upcoming-event
Summer Classes through CEF Academy & Mira Costa College