SCHS Newsletter June 3, 2018
Dear BOBCAT Nation Senior Families,
Graduation is less than 2 weeks away and this information is being sent to encourage families to begin to coordinate how they will commute to campus on Thursday, June 14, for our 6:30 p.m. graduation ceremony.
Quick Facts
Graduates are expected to be checked in between 5-5:30 p.m. Specific information was provided to seniors last Wednesday during their Advisory class.

Graduates can have up to 10 guests in order to accommodate the 3,100 seating capacity.

Gates for guests to access the athletic field will open at 5:00 p.m.

It is imperative that graduates, friends, and family members coordinate carpools, utilize a rideshare service, or take advantage of the shuttle service that will bring guests from/to Calavera Hills Middle School.
Quick Links
•
Graduation and Senior Information Homepage
I am looking forward a great final 9 days of school.
Sincerely,
Principal, Sage Creek High School
Planning Ahead with 2018-19 Calendar
Please review the left sidebar of the newsletter for highlights of the Bobcat Calendar for August-September 2018.

Note that required registration is by grade-level on August 20-23.

The first day of school is Wednesday, August 29, 2018
Please be mindful of these dates when planning your summer travels!
View the 2018-2019 CUSD District Calendar here
Senior End-of-Year Event Information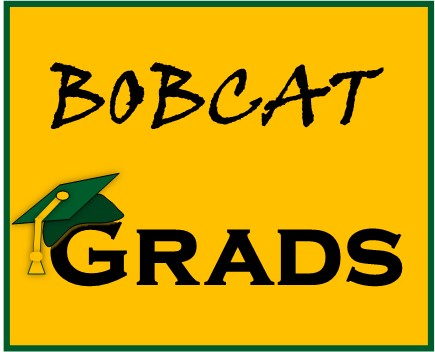 The Class of 2018 Seniors have many exciting events planned for the end of the year!
View all the event & graduation details at:
sagecreekhs.carlsbadusd.net/2017-18seniors
Volunteers Needed for Many June Events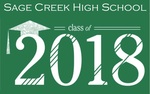 Volunteers and Donations are needed for the many upcoming June events for the Senior Class of 2018.
Parent volunteers from all grade levels are encouraged to participate!
Please click the links below to volunteer to donate your time or items for any of the following events:
Senior Class of 2018 Finals Schedule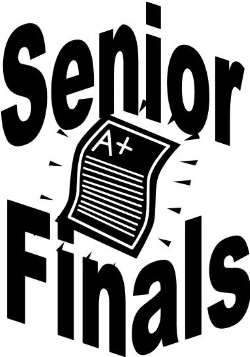 Final Exams for Seniors are on the following days (
view bell schedule here
):
Thursday, June 7
Friday, June 8
Monday, June 11*
*Senior "Walk Off" is at the conclusion of Monday's FInal Exams!
Parent Liaisons for Sports Needed
Sage Creek is looking for parent liaison volunteers to assist with the following sports:



Field Hockey
Girls Golf
Girls Soccer
Boys Lacrosse
Boys Tennis
Girls Lacrosse

The role of the parent liaison is to assist the head coach with items related to finance, communication, and event planning.

If interested in becoming a parent liaison, please contact Mr. Leighton at Cleighton@carlsbadusd.net or at (760) 331-6697
Summer Sports Opportunities
The Sage Creek Foundation is offering the following BOBCAT Sports opportunities this summer. Visit the www.sagecreekfoundation.org for more information:

Girls Volleyball Camp
Summer Basketball
Summer Baseball
Cross Country Conditioning Program
Tennis Clinics
FC Girls Soccer Program
Athletic Clearance for BOBCAT Sports
All students must complete the Athletic clearance process prior to tryouts. Visit the
Athletics page on the Sage Creek website
for information about the clearance process. The signed and date physical form, along with the signed clearance confirmation form, must be turned in to complete the clearance process during either of the following.
From now until June 14 - to the Sage Creek main office during office hours (7:30pm-3:30pm)
From August 3-5 between 9 am-2 pm - to Brady Rice (BRice@carlsbadusd.net), our athletic trainer in the training room, located in the BOBCAT Arena.
Fall 2018 Bobcat Sports Try-Out Dates
Girls Golf: August 13
Summer Interns Needed at CEF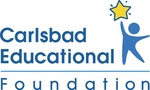 Summer Interns Needed! Work with the Carlsbad Educational Foundation to gain experience in Events, Development or Marketing. Flexible Schedules available. Student volunteers for CEF Summer Enrichment Camps also needed! Earn volunteer hours and gain experience for your resume! Click here for more information. Email Jamie@Carlsbaded.org for details.
College 101 & Writing Workshop
This FREE workshop provides an overview and advice on the college applications process and getting started on your college essay writing.

College Apps Academy's instructors and admissions experts deliver the workshop to assist you in getting ahead this summer. Learn more about admissions and resources available to support students and families through the process offered by CEF.

Thursday, June 7
5 - 6 p.m. Sage Creek High School Library
or
7 - 8 p.m. Carlsbad High School Library
College Apps Academy for Class of 2019
Attention, Class of 2019: Are you worried about getting accepted to the college of your dreams? Join the Carlsbad Educational Foundation's College Apps Academy and learn about essay writing, recommendation letters, financial aid, time management, and more! Click here to learn more!
Summer HS Academy - Registration Open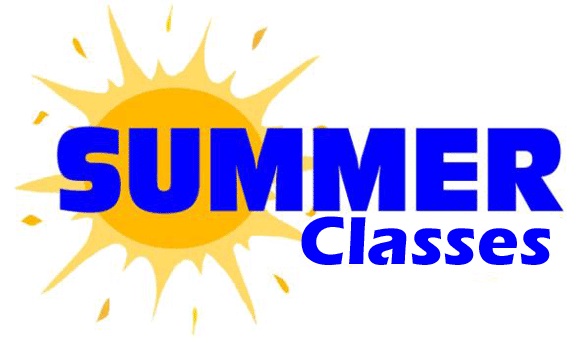 Get ahead for next year and make room in your schedule for fall classes with High School Summer Academy. It features a blended in-class and online curriculum so you can enjoy summer while getting ahead in credits! Take advantage of our small class sizes, individualized instruction, low rates, and high-quality program; while making room in your fall schedule for the classes you want.

Click here for more information