SCHS Newsletter Nov 4, 2018
Dear BOBCAT Nation,
The end of Trimester 1 is upon us and Final Exams take place next week. Please note the special schedule used during the Final Exams Week by reviewing the bell schedule in the section below:
School Day is from 7:30 a.m. -2:30 p.m. and students take their Period 1 Final
School Day is from 8:00 a.m. – 12:20 p.m. and students take their Period 2 and 3 Finals
School Day is from 8:00 a.m. – 12:20 p.m. and students take their Period 4 and 5 Finals
No early final examinations will be given, as noted on page 15 of the Student Handbook.

Sincerely,
Principal, Sage Creek High School
Grad Nite Tickets on Sale Now!
Grad Nite is Friday, June 14, 2019! Graduating Seniors will take chartered buses to Disney's California Adventure for a entire day of fun and then from from 9 pm to 2 AM will enjoy an exclusive private party at California Adventure for grads only!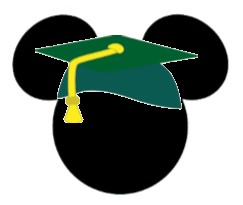 See Event Details & Get Tickets @
sagecreekhs.carlsbadusd.net/gradnite
WHO
: SCHS Bobcat Senior Graduates
WHERE:
Disney's California Adventure
WHEN
: 12:00 PM Fri, June 14 - 4:00 AM Sat, June 15
HOW:
Transportation via buses to & from California Adventure
TICKETS:
$130 until 2/1/19
$140 until 4/1/19
$150 until 5/1/19
*This safe and sober celebration is coordinated by Sage Creek PTSA
Bobcats B.E.S.T. Student Grant App Open
SCHS PTSA is awarding grants up to $100-$300 for PTSA Student Members to support student-led projects that can help a community need or one right here at school!

Individual Sage Creek PTSA Student Members may apply for this grant to support their Genius Project, Boy Scout Eagle Project, Girl Scout Gold Project, Club-related project, or another unique project that addresses a demonstrated community or school need or issue.

Dec 14, 2018: Online application due
Jan 18, 2019: Students will be notified of grant award
June 3, 2019: Student Grant progress evaluations & receipts due.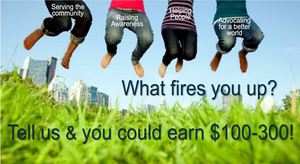 College Visits in Counseling Center
11th & 12th Grade Students should register on their Naviance.com account to attend any of the College Visits:


11/5 Syracuse University
11/6 University of Saint Katherine
11/9 Colorado State
11/13 Lafayette College

Counseling Dept website lists of all visits that will take place during lunch in the Counseling Center.
Military Career Chat - 11/8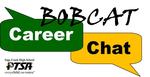 Students are invited to attend a Career Chat on Careers in the Military
Thursday, Nov 8
11:25-11:58 am (during lunch)
Counseling Center
Learn first-hand from Lieutenant Commander Thomas Saenz, about types of jobs in the military, educational requirements, income range, and how to get started now!
Free pizza lunch and drinks!
Limited to 40 students - RSVP Required
► RSVP at sagecreekhs.carlsbadusd.net/PTSA
Help SC Foundation Behind the Scenes
Do you enjoy supporting the students at SCHS "behind the scenes?"
Do you enjoy web design?

Join the Sage Creek Foundation as a volunteer and support SCHS Academics, Arts, and altheltics through the SC Foundation.

Click here to view & volunteer for SC Foundation's Opportunities


Finals November 14, 15, 16
View all Bell Schedules online here
Wednesday, November 14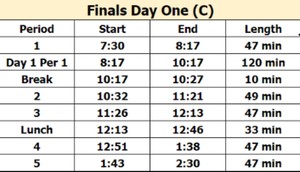 Thursday, November 15




Friday, November 16


No School - Nov 12 and Nov 19-23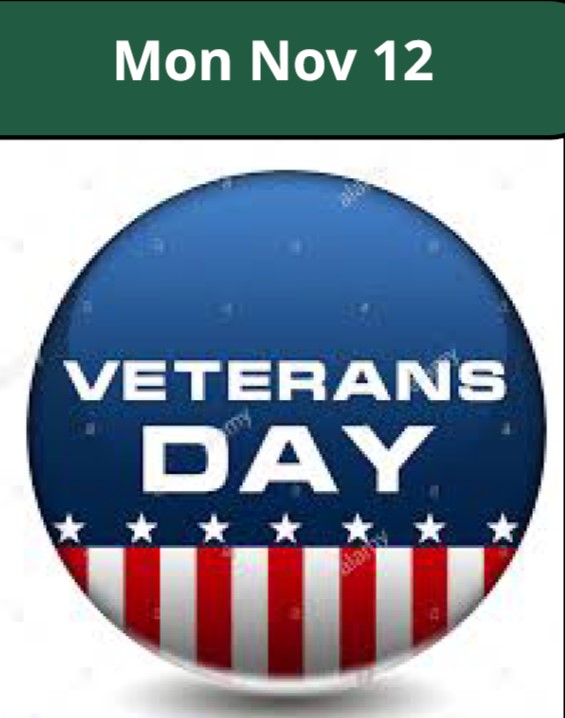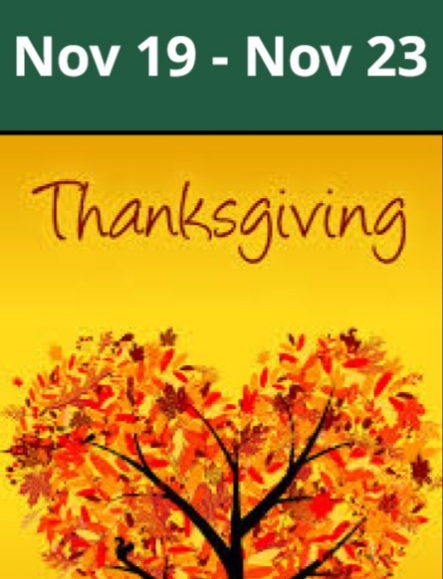 Plan Senior Portrait Appointment by Nov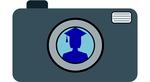 FAQs about Senior Portraits

Must I use the school selected photographer for my Senior Pictures?
All seniors must use Studio 94 to be in the yearbook senior section.
We DO NOT use photos submitted from other photographers in that section.
Other than that, the photographer choice is up to you.
When are they due?
All senior photos must be taken and selected by December 7th.
How do I get a picture in the yearbook for free?
Any senior student who would like to take a FREE picture only for the yearbook will take this picture at Sage on November 28th.
Students who choose the free option will not get to select their picture for the yearbook.
How do I make an appointment for photo packages?
Parents Needed to be a Professional in the Room for Genius Project: 11/7
All parents (and staff) are invited to join in volunteering in our classrooms regardless of your student's current grade level.

Professional in the room volunteers introduce themselves at the beginning of class and their areas of knowledge (tech, science, writing, business, family, etc.) Then, they are seated on a panel in the back of the room where students may approach to get ideas, advice, guidance, or encouragement.

Click here to volunteer on Wed, Nov 7 (AP Lit Day)