SCHS Newsletter May 13, 2018
Dear BOBCAT Nation,
The Netflix series,
13 Reasons Why
, had a ripple effect on communities across our nation when it aired its first season.
Next week, the second season of
13 Reasons Why
will be released and our counseling team has prepared several resources to empower our community to facilitate significant topics, such as sexual assault, relational aggression, substance abuse and suicidality. The resources are both guides for conversations about an individual's feelings regarding these challenging themes, as well as direct links for individuals needing more immediate support.
The Sage Creek Counseling and Administrative teams are always eager to support students and community members as needed.
Links:
American School Counselor Counselor
13 Reasons Why
With much respect,
Sage Creek High School
Administrative and Counseling Teams
AP Exams Schedule for May 14-18
Check In

Mon 5/14

Tue 5/15

Wed 5/16

Thur 5/17

Fri 5/18

AM - 7:15 AM

Biiology

Calculus B/C

English
Language

PM - 11:15 AM

Macro-
economics

Statistics

Euro History
Please view the AP Exam testing schedule and much more information by
clicking here
.
Genius Project Symposium - Thurs 5/17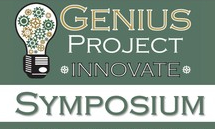 Reserve your ticket for the 5/17 Symposium today at
Desserts Needed for Symposium on 5/17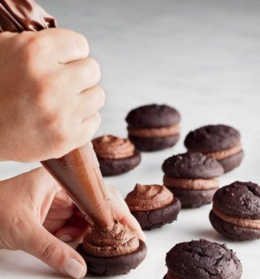 To help make our Genius Project Symposium a special evening, we are requesting donations of small dessert items for the event.

Please click here to sign up to donate cookies, brownies, lemon bars, and other desserts.

Donations can be dropped off in the SCHS Front Office on Thursday, May 17 between 7:00 AM and 3:00 PM.
Buy a Mattress to Benefit SCHS Music 5/19
SCHS Theater Production: May 24-26
Friendship. Torture. Politics. Potty humor --
Sage Creek Drama's spring play has it all!
Come see Theatre 3's modernized satires:
The Frogs & the Birds
May 24-26 at CHS's Cultural Arts Center
Tickets: $10 @ door (cash or check only)

These updated ancient Greek comedies serve as the original inspiration for shows like South Park and Saturday Night Live.
Prom Tickets On Sale Now!
Juniors and Seniors: Prom is just around the corner!

2018 Prom: "A Night with the Gods"
Saturday, June 2nd from 7:00 -11:00 pm
At the Broadway Pier
Purchase TIckets at Bobshop During Lunch:
Cost 5/14-5/25: $85 w/ an ASB sticker and $95 w/o ASB sticker
Cost 5/29-6/1: $90 w/ an ASB sticker and $100 w/o ASB sticker
Click here for more Prom information
Thank you for help w/Staff Appreciation!
Thank you to our many volunteers who donated their time and delicious food to the PTSA-coordinated Teacher and Staff Appreciation week of events. Our teachers and staff expressed how grateful they were for the outpouring of kindness from our Bobcat Community!

Thank you also to our community partners whose donations made Teachers & Staff Appreciation Week such a success:
Jersey Mike's
Pronto's Gourmet Market
Frazier Farms Market
Massage Therapist, Denise Sims
PTSA Needs You for Next Year!
PTSA has great opportunities for parents to get involved and help build the B.E.S.T. Bobcat community in 2018-19.

Please contact us at sagecreekptsa@gmail.com if you are interested in volunteering for any of the following: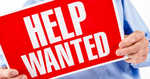 VP Ways and Means (fundraising)
Reflections Art Program Assistant
Student Grant Coordinator
Passive Fundraising Coordinator
Directory/Handbook Coordinator
Hospitality Assistant

Please view more information about these positions at:
sagecreekhs.carlsbadusd.net/PTSA
Senior End-of-Year Event Information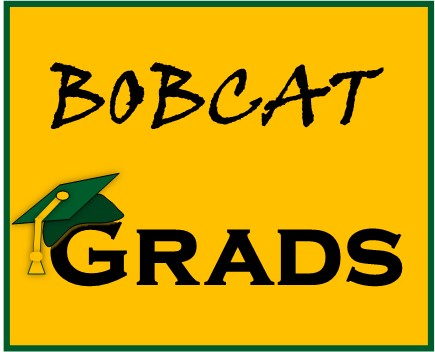 The Class of 2018 Seniors have many exciting events planned for the end of the year!

View all the event & graduation details online at:
sagecreekhs.carlsbadusd.net/2017-18seniors
Singing Telegram for Grads - Order by 5/25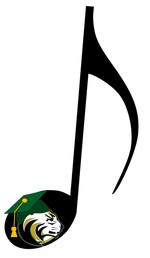 Congratulate Senior Graduates with a singing telegram delivered right to the grad's classroom on 5/30 by ensembles from the SCHS Concert Choir!

Grams cost $30 each (proceeds benefit SCHS Choir)

Click here to place your Graduation Gram Order.
Volunteers for Graduation Day Needed
Non-senior parent volunteers are needed to help at the upcoming graduation ceremony with duties including: student check in, graduate staging, visitor information, etc.

If you are available to help during any of the times noted, please sign up by clicking on the volunteer link below.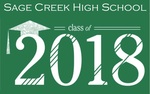 Thursday, June 14, 2018:

4:30 pm - 6:00 pm
5:00 pm - 6:30 pm
7:45 pm - 8:15 pm

Please Sign-up online: Graduation 2018 Volunteers
Graduation Banners on Sale until June 1
Click here for Graduation Banner Order Form.

Orders for 2'x3' Banner for $50 are Due June 1, 2018
Graduation Leis on Sale
This year, our school is partnering with Kahuna Flowers to bring you high quality, convenient Graduation Leis, flowers and gifts available for

PURCHASE ONLINE and PICKUP AT GRADUATION:
The process is easy, and a portion of the sales comes directly back to our school.
Visit www.kahunafundraising.com to order for Sage Creek's Graduation 2018.
Pick products, assign to graduates, and checkout using Kahuna's secure shopping cart.
You or the recipient can pick up items from the top of the stadium stairs above the graduation stage on graduation day, June 14th.
Grade-Specific Bell Schedule May 21 & 22
Click here to view Grade-Specific Bell Schedules for May 21 & 22
Learning to Lead - May 31 Event
Join the Carlsbad Educational Foundation's Student Leadership Council for its inaugural Learning to Lead event at the Dove Library at 6:30 p.m. on May 31. Experience an interactive STEM and Arts panel discussion with local business, city, community and school leaders.

Are you interested in joining the Student Leadership Council next year? Come to the event and get an inside look at the SLC curriculum and achievements this year. No RSVP required.
College Apps Academy for Class of 2019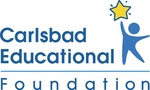 Attention, Class of 2019: Are you worried about getting accepted to the college of your dreams? Join the Carlsbad Educational Foundation's College Apps Academy and learn about essay writing, recommendation letters, financial aid, time management, and more! Click here to learn more!
Summer HS Academy - Registration Open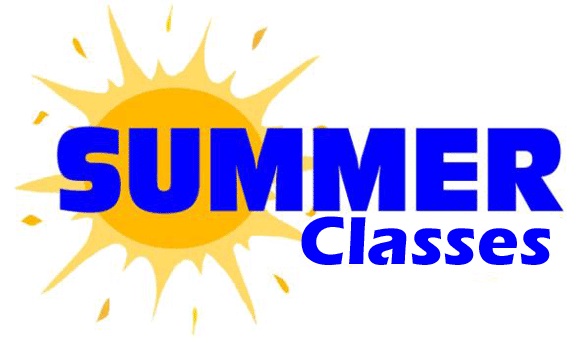 Get ahead for next year and make room in your schedule for fall classes with High School Summer Academy. It features a blended in-class and online curriculum so you can enjoy summer while getting ahead in credits! Take advantage of our small class sizes, individualized instruction, low rates, and high-quality program; while making room in your fall schedule for the classes you want.

Click here for more information