SCHS Newsletter Feb 4, 2018
Dear BOBCAT Nation,

Thank you for making this past week one of the most memorable Hoopcoming experiences to date. Our campus was beaming with school spirit and all events were well attended.
Check out Hoopcoming pictures and stay up to date on all things Sage Creek by following us on our social media platforms:
I am proud to be part of such a dynamic and committed team of students, staff, and parents!
Sincerely,
Principal, Sage Creek High School
On-Campus CPR Class - Feb 8
WHO: All Bobcat students and parents are invited to learn or update your CPR skills. Sign-up today for this PTSA-sponsored class because class space is limited & registration is required.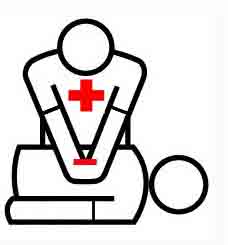 WHERE: SCHS Cafeteria

WHEN: Thursday, 2/8/18 from 6-8 PM

COST: $20 per individual*
SIGN-UP at sagecreekhs.carlsbadusd.net/PTSA

DETAILS: This PTSA-Sponsored 2-hour adult, child and infant CPR class is taught by a certified instructor, Sue Lockhardt of Lockhardt Training

[*Scholarships are available for families with financial hardship. To inquire, please contact sagecreekptsa@gmail.com.]
Senior Grad Nite Ticket Deadline Feb 9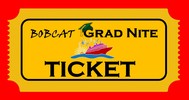 Friday, February 9 is the Final Day that Grad Nite Tickets will be available for purchase!
Event Details:
Senior Grad Nite is on Thursday, June 14, 2018
2018 Graduating Seniors will take chartered buses to an exclusive Hornblower Cruise from SD Harbor!
On the ship, graduates will celebrate together on a 4-hour cruise with FREE food and drinks, along with an awesome DJ for dancing, casino gaming and other incredible entertainment!
NOTE: At least 220 Tickets have to be sold by 2/9, or unfortunately the Grad Nite Cruise will be cancelled.
► See Event Details & Get Grad Nite Tickets ONLY Until Feb 9 @ sagecreekhs.carlsbadusd.net/gradnite
​Paint Night at SCHS - Feb 9
Sage Creek Visual & Performing Arts (VAPA) Department
invites you to Paint Night!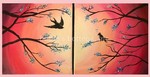 Friday, February 9th
5:30 pm in room 5102
Tickets are $25 for students
and $35 for adults
Purchase tickets at sagecreekfoundation.org
Work solo or with a partner to create a warm winter bird inspired piece. *We welcome middle and high school students, families, friends, and loved ones for this diptych (2 canvas) painting.

Email Mrs. Herrick at mherrick@carlsbadusd.net for more info
Parent Volunteers Needed for Paint Night
3 Parent Volunteers are needed to assist with paint night's
paint prep and ticket sales on Friday, February 9th.

Email Mrs. Herrick at mherrick@carlsbadusd.net to volunteer.
Mira Costa College Workshop - Feb 12
Mark your calendar with this event from our SCHS Counseling Department:

Mira Costa College Application & Assessment Workshop
Feb 12th during lunch
(below is more information about it).
Staff from Mira Costa College will be coming to SCHS to assist senior students with completing the Mira Costa College application through CCCApply and will include discussion of the placement process.

Sign up with Mrs. Swanepoel in the Counseling Center or email her at sarah.swanepoel@carlsbadusd.net to attend
Footloose SCHS Musical - Feb 20-22
Support your award-winning Sage Creek Drama Department by attending their Musical Production of Footloose!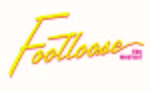 February 22 & 23 at 7 PM
February 24 at 2 PM & 7 PM

At CHS's Carlsbad Cultural Arts Center

For tickets email: sagecreekdrama@gmail.com
Parent University - February Classes
Click here to view details about all of the upcoming Parent University Free Classes from CUSD

Protecting your Families Digital Reputation
Tuesday, February 20,2018
6:00 - 7:00 pm
Valley Middle School Library

Naviance Training for Parents Presented by CHS Counselors
Friday February 23, 2018
8:00 to 9:00 am
CHS Room 8101

Unlocking the Potential in Your Emerging Adult
Social and Emotional Skill Building
Tuesday February 27, 2018
Valley Middle School Library
6:00 - 7:00 pm
Teen Financial Literacy Classes - March
Organized by CUSD's Parent University and Sponsored by Mission Federal Credit Union, the following free classes provide important Financial Information for Teens:
Back to the Basics – Banking 101
Thursday March 8, 2018

Credit Basics - Building Your Credit/Maintaining Good Credit Habits
Thursday March 15, 2018

Budgeting Basics - Creating Your Budget
Thursday March 22, 2018
*All Classes are at Carlsbad High School Room 5004 from 6:00 - 7:30 pm. Contact reshelman@carlsbadusd.net for details.
Celebrate Carlsbad Day @ Legoland - 3/3
Support robotics for all Carlsbad 2nd Graders with this Carlsbad Educational Foundation (CEF) Event at Legoland!

Purchase $30 Legoland Tickets for Celebrate Carlsbad Day on March 3 here. New extended hours: 11 a.m. to 8 p.m.
Pedal for a Purpose - Save the Date - 3/24
Time to spin for our schools! Carlsbad Educational Foundation's (CEF) 4th annual Pedal for a Purpose event will be held on the Plaza at the Omni La Costa Resort & Spa on March 24! You can donate funds to support our Bobcat Team of Cyclists or come support us in person.

► Donate to Our Sage Creek HS Pedal Team by Clicking Here!
The BOBCAT Benefit - Save the Date - 4/14
You are invited to get your groove on at the Sage Creek Foundation's BOBCAT Benefit, which will be one of the best Boogie Nights in town!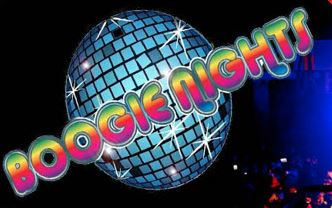 April 14, 2018 is this year's disco party, dinner, and auction that will feature DJ Extreme for dancing and 70s entertainment along with the auctioning of Disney Park Hopper Passes, San Diego Padres Tickets, Golf at San Diego's finest courses, SCHS VIP Graduation Seating/Parking Passes and many other great donation packages!

Purchase Tickets & view details at sagecreekfoundation.org
College Case Study & Mini Fair- 5/8
SAVE THE DATE: TUESDAY, MAY 8, 2018 @ 5:45


The Regional Admissions Counselors of California (RACC) Case Study & Mini College Fair will take place on May 8th at 5:45 at Sage Creek High School.

Students and their parents are invited to participate in a mock admissions evening known as Case Studies. Attendees will meet in small groups with an experienced admissions officer who leads a discussion on what colleges looks for in an applicant, and what every college values. Students learn first-hand how they will be evaluated, which helps them begin thinking of the qualities and strengths they bring to the process and what they will need to do to prepare for the application process.

A college fair concludes the evening, allowing students to benefit from the contacts they make and ideas they explore.
The Latest Sage's Video News Broadcast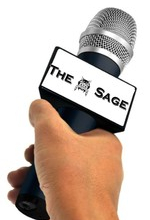 Click here to view The Sage's News Broadcast from Feb 2nd, and you'll get to see the following interesting stories covered about SCHS:
Performing Arts Center (PAC( Recap
Sports & Announcements
Interview with Basketball Team Captains
Grad Nite Ticket Information
Sage Spotlight