SCHS Newsletter Mar 11, 2018
Dear BOBCAT Nation,

As you may be well aware of, the first nationally organized student walkout is scheduled to take place this Wednesday, March 14, at 10 a.m. This is one of several scheduled student demonstration events being organized to (among other things) bring awareness to school safety issues.

Our site and district position on the student walkout is to neither encourage nor discourage students from exercising their First Amendment rights while at school. Our focus is on safety, so our site administration and campus supervisor teams have developed plans to monitor and supervise students who choose to participate in the walkout.

Resources Related to Student Walkouts:
Sincerely,
Principal, Sage Creek High School
Shannon Alberts - Teacher of the Year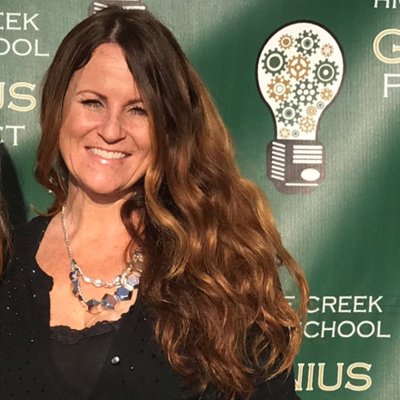 Congratulations to our English teacher Shannon Alberts who was nominated by SCHS staff members for the title of Sage Creek High School's 2018 "Teacher of the Year."

Read more about our Teacher of the Year here in an article written by The Sage.
Senior Scholarship Opportunity thru CEF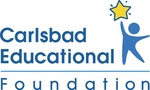 Class of 2018 - Earn a college scholarship from the Carlsbad Educational Foundation (CEF)!

CEF will award ten, $1,000 student scholarships to seniors who have benefitted from the Foundation's programs in music, science and innovation. Two of the scholarships, sponsored by ViaSat, will be awarded to students who have participated in Science Olympiad.

Applications are open now and due by April 20. Click here to download your application today!
Donations & Parent Volunteers Needed on 3/13 for Student Music Festival
For their Genius Project, a group of Sage Creek Seniors are organizing a live music festival for students and families throughout Carlsbad!

All profits from the event will be donated to both the Sage Creek Senior class and Direct Relief charity.



"Hullabaloo" - Music Festival
Tuesday, March 13, 2018
4:30 - 8:00 PM
SCHS Bobcat Arena

Donations Are Needed:
*Please bring donations to SCHS Bobcat Arena by 4:00 PM on 3/13/18
Beverage: Sprite, Coke, water, Gatorade
Baked goods for a cake walk
Parent Volunteers Are Needed for 3/13/18
*Please email abbyyounger9@gmail.com to volunteer
4:30-6:00 Entrance/Wristband Sales (2 people)
4:30-5:30 Monitor Auction Table (2 people)
5:30-6:30 Monitor Auction Table (2 people)
4:30-5:30 Ticket Sales (2 people)
5:30-7:30 Ticket Sales
Bobcat Cooking Class - 3/15
PTSA is sponsoring a hands-on cooking class right on campus.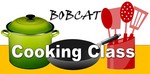 Thursday, March 15, 2018
From 3:00-5:00 PM
Room: 3207

Details:
Hands-on cooking class taught by Dietitian, Anne Metzger
Prepare barbecued turkey burgers with scrumptious side dishes.
Keep the recipe to prepare again at home and share with family and friends.
Limited to 12 students.
How to Get Accepted into College - 3/15
Increase your chances of being accepted into the college of your dreams at Accepted 101 - a free information night!

Join the Carlsbad Educational Foundation (CEF) and college experts from Reality Changers for this great event:


March 15 from 6-7 p.m.
Sage Creek High School Library
Big Night - Athletics Fundraising Dinner - 3/16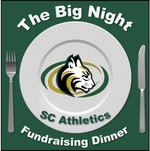 All Bobcat students and their families are invited to enjoy great Hawaiian BBQ food, live music, a raffle & auction, and good company at the "Big Night" Fundraising Dinner!

This delicious event helps raise funds for SCHS's 20 Athletic Programs.
Teen Financial Literacy Class: Mar 15 & 22
Organized by CUSD's Parent University and Sponsored by Mission Federal Credit Union, the following free classes provide important Financial Information for Teens:
Credit Basics - Building Your Credit
Thursday March 15, 2018

Budgeting Basics - Creating Your Budget
Thursday March 22, 2018
*All Classes are at Carlsbad High School Room 5004 from 6:00 - 7:30 pm. Contact reshelman@carlsbadusd.net for details.
Support SCHS Pedal

for a

Purpose Teams - 3/24
Support our Bobcat Team of teachers, parents, & students who will be spinning for our schools at Carlsbad Educational Foundation's (CEF) 4th annual Pedal for a Purpose on Saturday, March 24!

You can donate funds to support our Bobcat Teams of Cyclists or come support us in person at the Omni La Costa Resort & Spa.

► Donate to Our Bobcat Teacher & Stafff Pedal Team Here!
► Donate to Our SCHS PTSA Pedal Team by Clicking Here!

*An anonymous donor will match up to $2,000 for donations made to the Sage Creek High School Pedal Teams!

Proceeds fund programs in our school like Project Lead the Way, science lab supplies, music instrument repairs, the spring musical, our science lab assistant and more!

Participate in the event's opportunity drawing for a chance to win weekend getaway to one of three California destinations! The winner will be drawn at Pedal for a Purpose at Omni La Costa Resort & Spa on March 3 from 10 a.m. to 1 p.m.!!
CEF Robotics Showcase - 3/17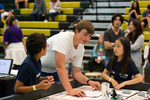 Don't miss Carlsbad Educational Foundation's exciting Robotics Showcase:

Saturday, March 17
From 10:30 a.m. to 4 p.m
at Sage Creek High School

More than 40 FIRST LEGO League teams from all CUSD elementary and middle schools will compete! The event is hosted by Carlsbad and Sage Creek High Schools' FIRST Tech Challenge teams! Donate today to support Carlsbad robotics!
Senior Event Passport Sales End 3/30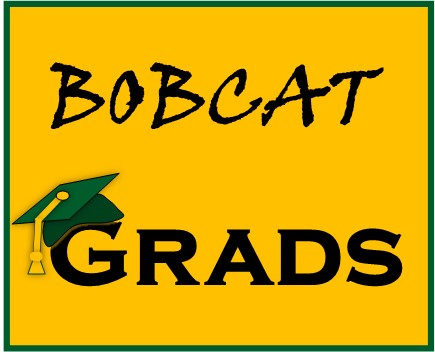 Senior Event Passports are on sale now through March 30! View all Class of 2018 events here.

$159 Senior Passport Includes:
6/1/18 Legacy Night
6/12/18 Disneyland Field Trip
6/13/18 Senior Breakfast
Purchase Senior Passport at the Sage Creek web store
Boogie Nights: A Bobcat Benefit - 4/14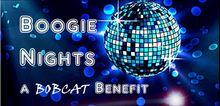 Boogie Nights
~ a BOBCAT Benefit
• Saturday, April 14, 2018
• 6:00-10:00 PM
• at Green Dragon Tavern
• 6115 Paseo Del Norte, 92011

All Parents & Staff are invited to get decked out in your grooviest disco attire for this dinner & dancing disco party that raises funds for SCHS Academics, Arts, and Athletics with a great auction coordinated by the Sage Creek Foundation. (View the exciting auction items on ticket purchse page).

Purchase Tickets for $60 at sagecreekfoundation.org

Tickets are going fast - get yours today!
11

th

Gr College Case Study & Mini Fair- 5/8
11th GRADE FAMILIES - SAVE THE DATE:
TUESDAY, MAY 8, 2018 @ 6 PM


At SCHS's Regional Admissions Counselors of California (RACC) Case Study & Mini College Fair, 11th Grade students and their parents can participate in a mock college admissions event that includes a mini college fair. Send questions to the SCHS Counseling Dept via dnicoll@carlsbadusd.net

Summer HS Academy - Registration Open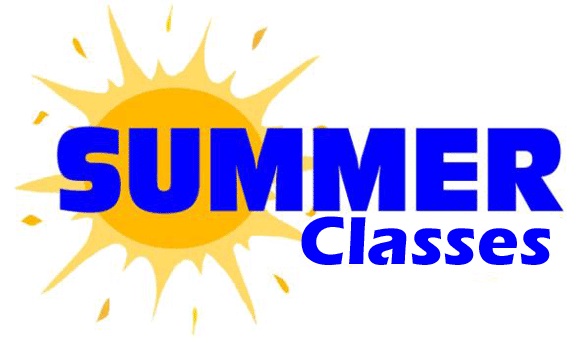 Get ahead for next year and make room in your schedule for fall classes with High School Summer Academy. It features a blended in-class and online curriculum so you can enjoy summer while getting ahead in credits! Take advantage of our small class sizes, individualized instruction, low rates, and high-quality program; while making room in your fall schedule for the classes you want.

Click here for more information