SCHS Newsletter Oct 28, 2018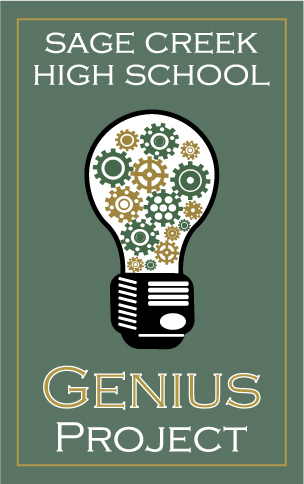 Dear BOBCAT Nation,
I am proud to announce that Sage Creek High School
Genius Project
has earned the coveted Golden Bell Award.
The Golden Bell Awards, now in their 39th year, are sponsored by the California School Boards Association to recognize outstanding public school programs for innovation, sustainability and best practices that facilitate positive student outcomes. A 17-member judging panel made up of experts from school districts and county offices of education reviewed the written entries and made the initial recommendations for the awards, and then Sage Creek hosted a validation visit on Monday, October 15, so that validators could witness The
Genius Project
in action.
I am proud of the commitment our teachers have made to The Genius Project and amazed by the innovations our students have accomplished on their
Genius Project
journey.
Go BOBCATS!

Sincerely,
Principal, Sage Creek High School
Enchanted Forest Formal Tix On Sale Now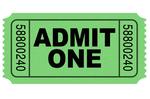 Enchanted Forsest Formal
Saturday, November 3
7:00-10:00 PM
Cal State San Marcos
Tickets on Sale Now at lunch in the Bob Shop:
$55 with ASB Sticker
$60 without ASB Sticker
*all guests pay Non-ASB Sticker Price
College Visits in Counseling Center
11th & 12th Grade Students should register on their Naviance.com account to attend any of the College Visits:


10/29 Miami Univ - Oxford
10/30 Univ of Saint Katherine
10/31 Johnson & Wales Univ

11/2 University of San Diego
11/5 Syracuse University
11/6 University of Saint Katherine
11/9 Colorado State
11/13 Lafayette College

Click here to view list of all visits that will take place during lunch in the Counseling Center.
Unique Upcoming Bell Schedules
Wednesday, 10/31/18: 7:30 AM Start with Advisory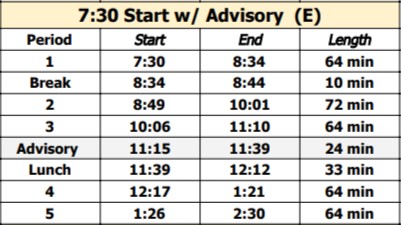 Friday, November 2, 2018: 55 minute Pep Rally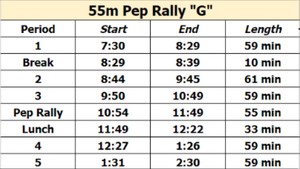 Military Career Chat - 11/8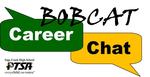 Students are invited to attend a Career Chat on Careers in the Military
Thursday, Nov 8
11:25-11:58 am (during lunch)
Counseling Center
Learn first-hand from Lieutenant Commander Thomas Saenz, about types of jobs in the military, educational requirements, income range, and how to get started now!
Free pizza lunch and drinks!
Limited to 40 students - RSVP Required
► RSVP at sagecreekhs.carlsbadusd.net/PTSA
Auditions for Les Miserables begin 10/29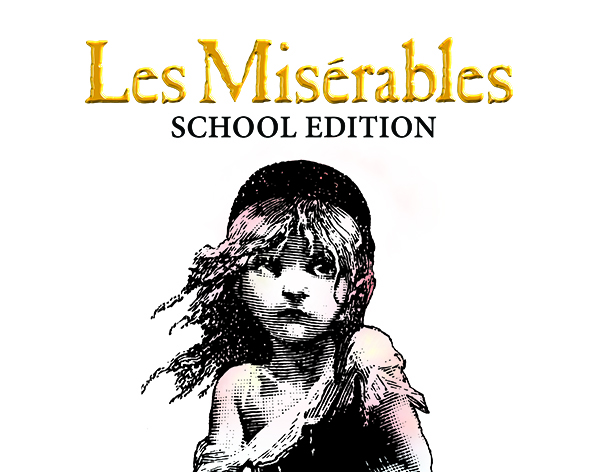 Les Miserables Audition Week
October 29-Nov 1
Open to ALL Students

Schedule your audition at:
sagecreekhs.carlsbadusd.net/sagecreekdrama
Finals November 14, 15, 16
Wednesday, November 14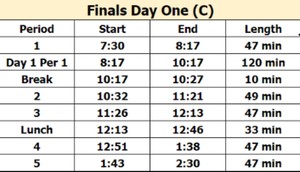 Thursday, November 15



Friday, November 16


No School - Nov 12 and Nov 19-23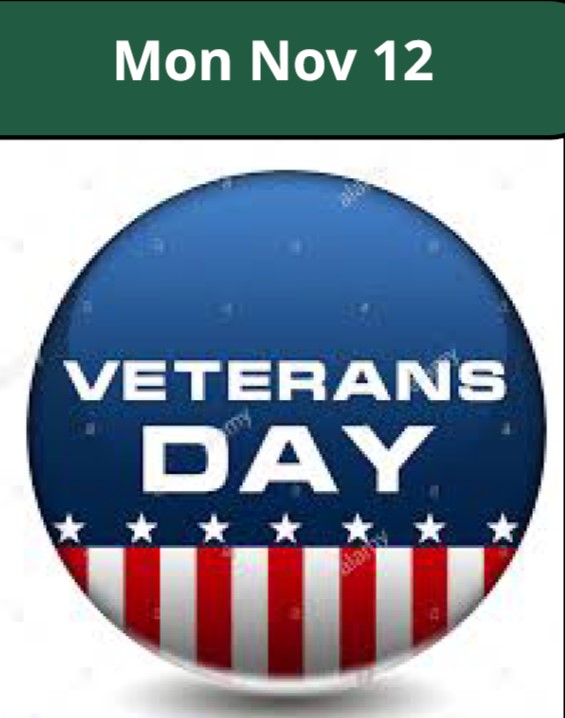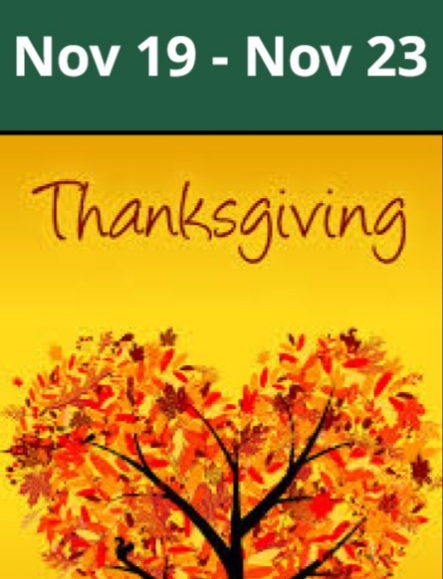 Plan Senior Portrait Appointment by Nov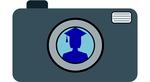 FAQs about Senior Portraits

Must I use the school selected photographer for my Senior Pictures?
All seniors must use Studio 94 to be in the yearbook senior section.
We DO NOT use photos submitted from other photographers in that section.
Other than that, the photographer choice is up to you.
When are they due?
All senior photos must be taken and selected by December 7th.
How do I get a picture in the yearbook for free?
Any senior student who would like to take a FREE picture only for the yearbook will take this picture at Sage on November 28th.
Students who choose the free option will not get to select their picture for the yearbook.
How do I make an appointment for photo packages?
Parents Needed to be a Professional in the Room for Genius Project: 11/2 & 11/7
All parents (and staff) are invited to join in volunteering in our classrooms regardless of your student's current grade level.

Professional in the room volunteers introduce themselves at the beginning of class and their areas of knowledge (tech, science, writing, business, family, etc.) Then, they are seated on a panel in the back of the room where students may approach to get ideas, advice, guidance, or encouragement.

Click here to volunteer on any of the following days:

Fri, Nov 2 (Senior Day)
Fri, Nov 2 (Junior Day)
Wed, Nov 7 (AP Lit Day)
Military Service Visits to SCHS: Nov
Branches of the US Military will be visiting SCHS during lunch on the Academic Mall (
click here for details
):
Thurs, Nov 1: U.S.. Marine Corps
Fri, Nov 2: U.S. Navy