SCHS Newsletter Dec 9, 2018
Dear BOBCAT Nation,
Sage Creek teachers will be participating in Peer Observations this upcoming week.
The purpose of the Peer Observations
is to have teachers spend a full period in a colleague's classroom observing students demonstrate the B.E.S.T. C.A.T.S. Core Values in action and also gather ideas & instructional strategies from our exceptional team of teachers.
This week will be second of seven opportunities our teachers participate in Peer Observations.
Sincerely,
Principal, Sage Creek High School
Genius Project Parent Help Needed - 12/11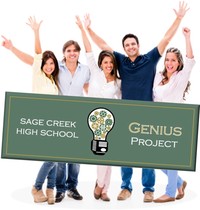 Parent Volunteers are needed to be on committees to plan the Genius Project Symposium (June 8, 2019). We have jobs both small and big, so there is something for everyone. Learn about the Genius Project here.

To learn more about the committees and tasks, join us for a brief meeting:
December 11th
from 2:50-4:00 PM
in room 2304
Thank you in advance for your time and effort!
Common Application Workshop - 12/11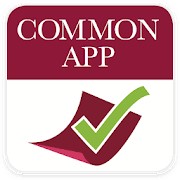 Class of 2019 - you are invited to
Common Application Workshop
hosted by your SCHS Counseling Team
Tuesday, December 11
In the Counseling Center
During Lunch
*Over 600 colleges (not UCs or CSUs) use the Common Application. Come to one of our workshops for help with your applications
!
Donate to "Treats 4 Teachers & Staff"- 12/12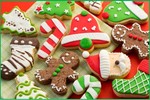 Bobcat Nation - Let's show our teachers and staff how sweet they are with some yummy treats!
When: Wednesday, December 12
Where: Please drop off treats in Front Office by 10am
What: Homemade or store-bought BITE-SIZE cookies, brownies, bars, candy will be greatly appreciated.
SIGN UP: Please

click here to sign up

, so we will know how many treats to expect for this PTSA-Coordinated Event!
Physical Therapy Career Chat - 12/13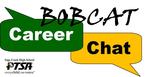 PTSA is proud to present a lunchtime Physical Therapy Career Chat for students on:
Student Grant Application Due 12/14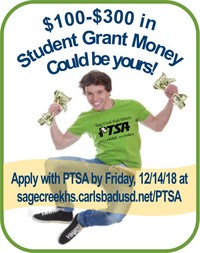 SCHS PTSA is awarding grants up to $300 for PTSA Student Members to support student-led projects that help a community need or one right here at school!

Individual Sage Creek PTSA Student Members may apply for this grant to support their Genius Project, Boy Scout Eagle Project, Girl Scout Gold Project, Club-related project, or another unique project that addresses a demonstrated community or school need or issue.

Dec 14, 2018: Application due
Jan 18, 2019: Students will be notified of grant award
June 3, 2019: Student Grant progress evaluations & receipts due.
Sage Creek Foundation - What is it?
What does the Sage Creek Foundation do?
Support faculty and staff with professional development, and conference fees, such as Advanced Placement.
Support The Genius Project both financially and through service hours.
Support the Arts by funding guest artists, music, and supplies through the annual Arts Gala.
Support all Athletic teams by supplementing the expense of referee and umpire fees.
Serves as a "rainy day jar" or "savings account" for SCHS departments, teams and programs.
Interested in joining in with our efforts?
Sage Creek Foundation
Serving the students, faculty, and community of Sage Creek High School
Buy Grad Nite Tickets for the Holidays!
A Great Holiday Gift Idea!
Wondering what to get your teen for the holidays? If you have a Senior, consider planning ahead and purchasing a Grad Nite ticket for them!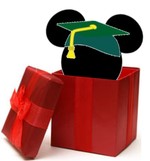 See Event Details & Get Tickets @ sagecreekhs.carlsbadusd.net/gradnite

WHO: SCHS Bobcat Senior Graduates
WHERE: Disney's California Adventure
WHEN: 12:00 PM Fri, June 14 - 4:00 AM Sat, June 15
HOW: Transportation via buses to & from California Adventure
TICKETS: $130 until 2/1/19
$140 until 3/1/19
$150 until 4/1/19

*This safe and sober celebration is coordinated by Sage Creek PTSA
Canned Food Drive through Dec 18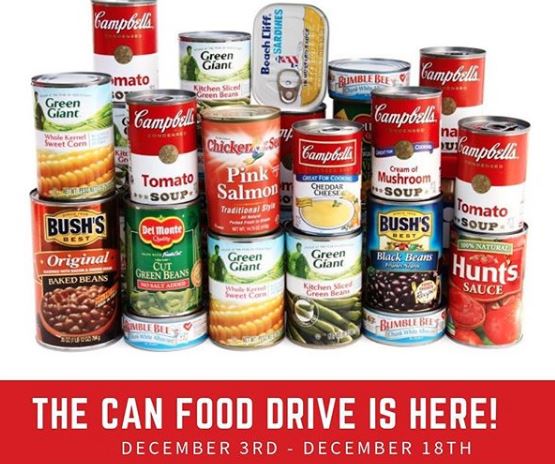 Bring canned food to your 3rd period class by Dec 18 for SCHS's Canned Food Donation Drive, coordinated by ASB.

Our BOBCATS can be their B.E.S.T. by giving back to the community, and also have the opportunity to win a Kona Ice party, if your class donates the most cans.
Class of 2019 - Cap & Gown Orders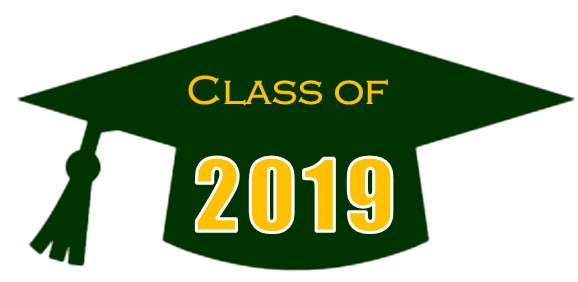 Last week, the Class of 2019 had a meeting to learn about how to order their Cap & Gowns, Graduation Announcements, and Class rings. Senior Families can order these graduation items online at www.socalrecognition.com/sagecreek/shop/

See information about all Senior Events at sagecreekhs.carlsbadusd.net/seniorinfo
FREE Teen Heart Screening - Jan 12
Screen Your Teen - FREE Heart Screening for Youth Ages 12-25*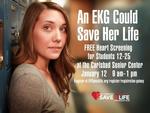 Saturday, January 12, 2019
9:00 AM-1:00 P.M.
Carlsbad Senior Center
799 Pine Ave, Carlsbad, CA 92008

Advance Registration Required at epsavealife.org/register/registration-galaxy

*Every year thousands of our kids die when their heart suddenly and unexpectedly stops beating. Known as Sudden Cardiac Arrest (SCA), this syndrome can happen without symptoms or warning signs. San Diego County alone loses three to five teens annually. The Eric Paredes Save A Life Foundation will host a Screen Your Teen, free heart screening event on Saturday, January 12. It is our heart's desire to screen all youth ages 12-25. About 1 in 300 youth are at risk from an undetected abnormality or risk factor.
You Make it Happen: Be a CEF Member!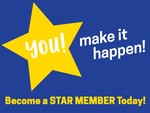 YOU Make it Happen! Become a Star Member of our Carlsbad Educational Foundation

Parents like you bring science, music, and innovational education opportunities to our students – from Kindergarten through Graduation!

Our Spring musical, Science Lab TAs, and Jr. Achievement's Finance Park are examples of the high school programs you fund!

For as little as $1.00 a day, or $30.42 a month, you can become a Star Member of the Carlsbad Educational Foundation! 100% of your donation directly benefits your student! Become a member TODAY!
B.E.S.T. C.A.T.S. Core Values
Below is a graphic of the Core Values that Mr. Morales mentioned in his message above.