SCHS Newsletter Feb 25, 2018
Dear BOBCAT Nation,
The safety of our team of students, staff, and parents is of the utmost importance and I want to assure you that since our inception 5 years ago, school safety has been at our forefront.
Given the innovative nature of our school and district, we know that there are always ways to improve and refine. Plans are in place for our District leaders to meet with the Department of Homeland Security (DHS) and members of Carlsbad PD (from both SWAT and Family Services teams) to review the safety measures of all CUSD campuses. Additionally, I will be meeting with our recently formed Student Senate this Tuesday to provide students a platform to express their needs and perspectives as it relates to school safety.
I invite you to read
Talking to Children About Violence: Tips for Parents and Teachers
as we work together through these challenging times.
Sincerely,
Principal, Sage Creek High School
Resume & Interview Workshop - Feb 27
Resume Writing & Interview Workshop for Teens (view flyer) A good resume and stellar interview skills are key for getting a job, internship, & for college admission! In this PTSA-sponsored workshop, students will learn to:
Write a resume with or without work experience
Write a cover letter
Prepare for tricky
interview questions
Use Social Media to your advantage
Dress appropriately
Spring Athletics Meeting & Concussion Screening - 3/1
Join us on Thursday, March 1st for our Spring Athletics Meeting.

5:00 PM Athletics Finance Seminar
6:00 PM Mandatory Spring Parent Meeting*
7:00 Team Meetings & Concussion Screenings


*6pm-8pm is mandatory for all spring sport student-athletes and parents.

However, anyone interested in learning more about our Athletics Department is welcome to attend any and all sessions that evening"


Please view details at
sagecreekhs.carlsbadusd.net/athletics
Boogie Nights Tickets Price Increase 3/1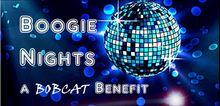 Boogie Nights
~ a BOBCAT Benefit
• Saturday, April 14, 2018
• 6:00-10:00 PM
• at Green Dragon Tavern
• 6115 Paseo Del Norte, 92011

All Parents & Staff are invited to get decked out in your grooviest disco attire for this dinner & dancing disco party that raises funds for SCHS Academics, Arts, and Athletics with a great auction coordinated by the Sage Creek Foundation. (View the exciting auction items on ticket purchse page).

Purchase Tickets at sagecreekfoundation.org
$50 / person before Feb 28
$60 / person March 1 & after
Tickets are going fast - get yours today!
Relax & Rejuvenate before Finals - 3/1
Students: Sign-up for a Session to Rejuvenate & Relax in preparation for finals.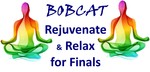 Time:
11:25-11:55 AM (@ lunch)
Where: Wrestling Room
What: Taught by a Certified Meditation Instructor, Norma Escandon Heumann (view bio), in this session students will:
Learn mindful practices like meditation
Practice breathing techniques
Actively stretch to clear your mind and reenergize
FREE LUNCH IS PROVIDED in this PTSA-sponsored event!
RSVP is required (Class is LIMITED to the first 30 sign-ups):
Bobcat Cooking Class - 3/15
Students - RSVP today for an awesome hands-on cooking class right on campus sponsored by PTSA!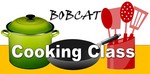 Thursday, March 15, 2018
From 3:00-5:00 PM
Room: 3207

Details:
Hands-on cooking class taught by Dietitian, Anne Metzger
Prepare barbecued turkey burgers with scrumptious side dishes.
Keep the recipe to prepare again at home and share with family and friends.
Limited to 12 students.
Finals Mar 6-8 and Trimester Break Mar 9
Mark your Calendars & Click here to view Finals Bell Schedule:

Tuesday, March 6: Finals Day 1
Wed., March 7: Finals Day 2
Thur., March 8: Finals Day 3
Friday, March 9: NO SCHOOL - Trimester Break
How to Get Accepted into College - 3/15
Increase your chances of being accepted into the college of your dreams at Accepted 101 - a free information night!

Join the Carlsbad Educational Foundation (CEF) and college experts from Reality Changers for this great event:


March 15 from 6-7 p.m.
Sage Creek High School Library
Big Night - Athletics Fundraising Dinner - 3/16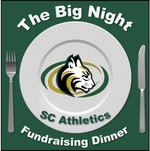 All Bobcat students and their families are invited to enjoy great food and good company at the "Big Night" Fundraising Dinner!

This delicious event helps raise funds for SCHS's 20 Athletic Programs.
Teen Financial Literacy Classes - March
Organized by CUSD's Parent University and Sponsored by Mission Federal Credit Union, the following free classes provide important Financial Information for Teens:
Back to the Basics – Banking 101
Thursday March 8, 2018

Credit Basics - Building Your Credit
Thursday March 15, 2018

Budgeting Basics - Creating Your Budget
Thursday March 22, 2018
*All Classes are at Carlsbad High School Room 5004 from 6:00 - 7:30 pm. Contact reshelman@carlsbadusd.net for details.
Celebrate Carlsbad Day @ Legoland - 3/3
Support robotics for all Carlsbad 2nd Graders with this Carlsbad Educational Foundation (CEF) Event at Legoland!

Purchase $30 Legoland Tickets for Celebrate Carlsbad Day on March 3 here. New extended hours: 11 a.m. to 8 p.m.
Support SCHS Pedal

for a

Purpose Teams - 3/24
Support our Bobcat Team of teachers, parents, & students who will be spinning for our schools at Carlsbad Educational Foundation's (CEF) 4th annual Pedal for a Purpose on Saturday, March 24!

You can donate funds to support our Bobcat Teams of Cyclists or come support us in person at the Omni La Costa Resort & Spa.

► Donate to Our Bobcat Teacher & Stafff Pedal Team Here!
► Donate to Our SCHS PTSA Pedal Team by Clicking Here!

*An anonymous donor will match up to $2,000 for donations made to the Sage Creek High School Pedal Teams!

Proceeds fund programs in our school like Project Lead the Way, science lab supplies, music instrument repairs, the spring musical, our science lab assistant and more!

Participate in the event's opportunity drawing for a chance to win weekend getaway to one of three California destinations! The winner will be drawn at Pedal for a Purpose at Omni La Costa Resort & Spa on March 3 from 10 a.m. to 1 p.m.!!
11

th

Gr College Case Study & Mini Fair- 5/8
11th GRADE FAMILIES - SAVE THE DATE:
TUESDAY, MAY 8, 2018 @ 6 PM (*you must register by 3/2/18)


At SCHS's Regional Admissions Counselors of California (RACC) Case Study & Mini College Fair, 11th Grade students and their parents can participate in a mock college admissions event that includes a mini college fair. Send questions to: sarah.swanepoel@carlsbadusd.net

.
The Latest Sage's Video News Broadcast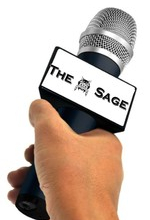 Click here to view The Sage's News Broadcast from Feb 14th, and you'll get to see the following interesting stories covered about SCHS:
Great Kindness Recap
Sports & Announcements
Man-On-the-Street: Valentine's Editon
Paint Night Recap