SCHS Newsletter June 10, 2018
Dear BOBCAT Nation,
The final week of the 2017-18 academic year us upon us! Please note that all remaining four days of this upcoming week have a unique bell schedule.
Monday will be the final day for seniors and they will be recognized with the traditional Senior Walk Off at the conclusion of the day during the Advisory Period.
Monday, June 11, 2018
Period 1
7:30
8:12
Period 2
8:17
8:59
Break
8:59
9:09
Period 4
9:14
9:56
Period 5
10:01
10:43
LUNCH
10:43
11:20
Period 3 (Senior Exam /
Block Per Grades 9, 10, 11)
11:25
1:25
Advisory (All grades participate
in Senior Walkoff)
1:30
2:30
Then on Tuesday-Thursday, students in grades 9-11 will finish with the
regular Final Exams Bell Schedules
.
I look forward to a smooth final week of school.
Sincerely,
Principal, Sage Creek High School
Unique Bell Schedules This Week
All Textbooks Are Due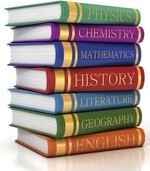 All textbooks, class novels, library materials, borrowed calculators are due now! The earlier you turn them in, the shorter the line will be.

The library will be open after finals (finals dismissal at 12:20 and library is open until 2:30) to check them back in, but be prepared to spend at least 30-45 minutes if you come during the last-minute rush.

Not sure which books you still have out?
Log-in with your student ID as both username and password (enter ID number twice, in both places).
Click the "My Info" to view items you have checked out.
Senior End-of-Year Event Information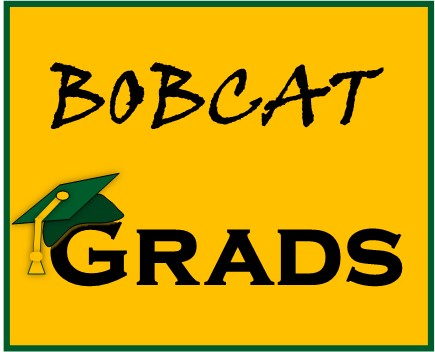 The Class of 2018 Seniors have many exciting events planned for the end of the year!
View all the event & graduation details at:
sagecreekhs.carlsbadusd.net/2017-18seniors
Volunteers Needed for Many June Events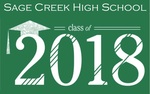 Parents from all grade levels are encouraged to volunteer for
the many upcoming June events for the Senior Class of 2018.
Please click the links below to volunteer to donate your time or items for any of the following events:
Planning Ahead with 2018-19 Calendar
Please review the left sidebar of the newsletter for highlights of the Bobcat Calendar for August-September 2018.
Note that required registration is by grade-level on August 20-23.

The first day of school is Wednesday, August 29, 2018
Please be mindful of these dates when planning your summer travels!
View the 2018-2019 CUSD District Calendar here
Registration Information - August 2018
All students need to complete the Annual Data Confirmation process in the Aeries Parent Portal prior to Registration.

Students also need to attend the assigned registration day for their grade level as text books and class schedules will be given out for that grade level only each day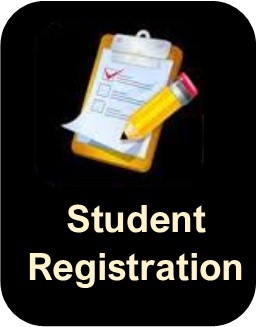 Registration Date by Grade Level*:
Grade 12 Monday, August 20, 2018
Grade 11 Tuesday, August 21, 2018
Grade 10 Wednesday, August 22, 2018
Grade 9 Thursday, August 23, 2018

Registration Time by Last Name ALL Days:
A to E 8:00 am to 9:00 am
F to K 9:00 am to 10:00 am
L to R 10;00 am to 11:00 am
S to Z 11:00 am to 12:00 pm

*Go to sagecreekhs.carlsbadusd.net/studentregistration for complete details.
Use Benefit App this Summer!
Remember to use the Benefit App this summer and help Sage Creek HS earn money!"

When you shop with the Benefit App, SCHS gets a percentage of the purchase price straight from the retailer!

Download
Benefit
today on the App Store or Google Play.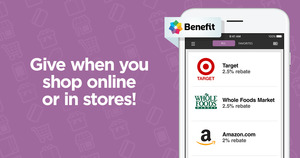 Volunteers Needed for SCHS Dog Wash Fundraiser - Sat., 6/23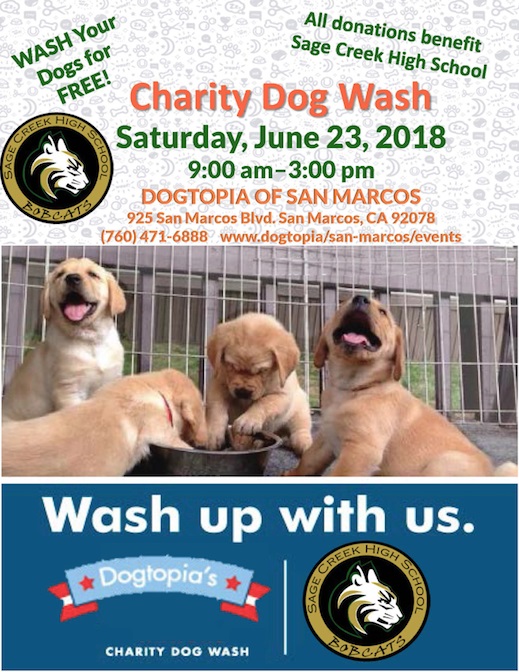 Dogtopia San Marcos will host a Charity Dog Wash Benefiting Sage Creek High School:

Saturday, June 23rd
9 am - 3 pm
Dogtopia San Marcos
925 W. San Marcos Blvd. (92078)

Dogs can also be treated to baths and other spa services such as nail trims, ear cleaning, teeth brushing or just come in to mingle in the BARKING LOT for some tasty treats.

*All donations will support Sage Creek High School.

SCHS parents and students can volunteer by sending an email to: board@sagecreekfoundation.org
Parent Liaisons for Sports Needed
Sage Creek is looking for parent liaison volunteers to assist with the following sports:



Field Hockey
Girls Golf
Girls Soccer
Boys Lacrosse
Boys Tennis
Girls Lacrosse

The role of the parent liaison is to assist the head coach with items related to finance, communication, and event planning.

If interested in becoming a parent liaison, please contact Mr. Leighton at Cleighton@carlsbadusd.net or at (760) 331-6697
Summer Sports Opportunities
The Sage Creek Foundation is offering the following BOBCAT Sports opportunities this summer. Visit the www.sagecreekfoundation.org for more information:

Girls Volleyball Camp
Summer Basketball
Summer Baseball
Cross Country Conditioning Program
Tennis Clinics
FC Girls Soccer Program
Athletic Clearance for BOBCAT Sports
All students must complete the Athletic clearance process prior to tryouts. Visit the
Athletics page on the Sage Creek website
for information about the clearance process. The signed and date physical form, along with the signed clearance confirmation form, must be turned in to complete the clearance process during either of the following.
From now until June 14 - to the Sage Creek main office during office hours (7:30pm-3:30pm)
From August 3-5 between 9 am-2 pm - to Brady Rice (BRice@carlsbadusd.net), our athletic trainer in the training room, located in the BOBCAT Arena.
Fall 2018 Bobcat Sports Try-Out Dates
Girls Golf: August 13
Summer Interns Needed at CEF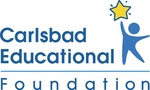 Summer Interns Needed! Work with the Carlsbad Educational Foundation to gain experience in Events, Development or Marketing. Flexible Schedules available. Student volunteers for CEF Summer Enrichment Camps also needed! Earn volunteer hours and gain experience for your resume! Click here for more information. Email Jamie@Carlsbaded.org for details.
CEF's Student Leadership Council
Build lifelong leadership skills, learn about nonprofits in your community and meet professional from some of the largest and most successful businesses in Carlsbad! Join the CEF Student Leadership Council! Applications are due June 22!

Click here to learn more and apply today!
College Apps Academy for Class of 2019
Attention, Class of 2019: Are you worried about getting accepted to the college of your dreams? Join the Carlsbad Educational Foundation's College Apps Academy and learn about essay writing, recommendation letters, financial aid, time management, and more! Click here to learn more!
Summer HS Academy - Registration Open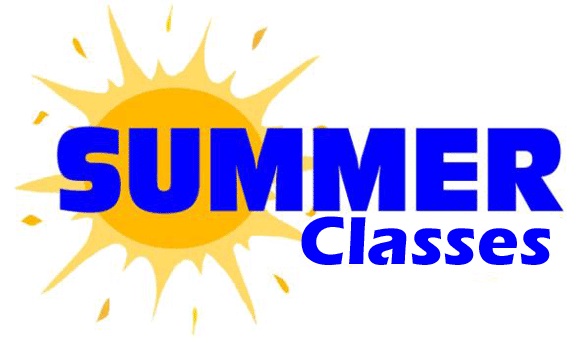 Get ahead for next year and make room in your schedule for fall classes with High School Summer Academy. It features a blended in-class and online curriculum so you can enjoy summer while getting ahead in credits! Take advantage of our small class sizes, individualized instruction, low rates, and high-quality program; while making room in your fall schedule for the classes you want.

Click here for more information