SCHS Newsletter May 27, 2018
Dear BOBCAT Nation,
I hope you had enjoyed a fun memorial weekend!
This Wednesday marks the final non-Late Start Wednesday. Please note that school begins at 7:30 a.m. and concludes at 2:30 p.m.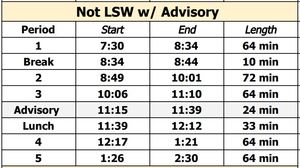 Principal, Sage Creek High School
Relax & Rejuvenate for Finals - Thurs 5/31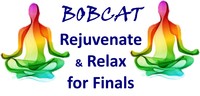 Students: Sign-up for a Session to Rejuvenate & Relax in preparation for finals.
Time:
11:25 AM-11:55 AM
(at lunch)
Where: Wrestling Room
What: Taught by a Certified Meditation Instructor,
in this session students will:
Learn mindful practices like meditation
Practice breathing techniques
Actively stretch to clear your mind and reenergize
Enjoy a FREE LUNCH provided with this PTSA-sponsored event!
RSVP is required for this session limited to 30 students:
Last Few Days to get Prom Tickets!
Juniors and Seniors: Prom is just around the corner!

2018 Prom: "A Night with the Gods"
Saturday, June 2nd from 7:00 -11:00 pm
At the Broadway Pier
Purchase TIckets at Bobshop During Lunch:
Cost 5/29-6/1: $90 w/ an ASB sticker and $100 w/o ASB sticker
NEW: The Bobshop will be open after school on Thurs May 31st until 3:00pm and early Friday Morning at 7:00am.
No tickets will be sold after lunch on Friday June 1st.
Click here for more Prom information
Volunteers Needed for Many June Events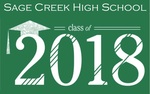 Volunteers and Donations are needed for the many upcoming June events for the Senior Class of 2018.
Parent volunteers from all grade levels are encouraged to participate!
Please click the links below to volunteer to donate your time or items for any of the following events:
Senior End-of-Year Event Information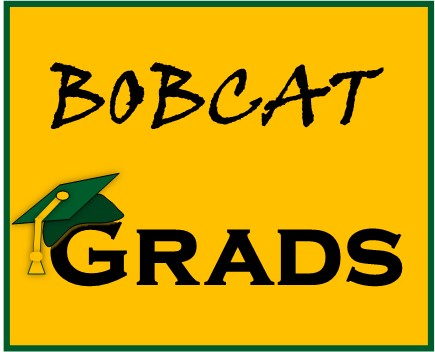 The Class of 2018 Seniors have many exciting events planned for the end of the year!
View all the event & graduation details at:
sagecreekhs.carlsbadusd.net/2017-18seniors
Field Hockey Coach Needed for SCHS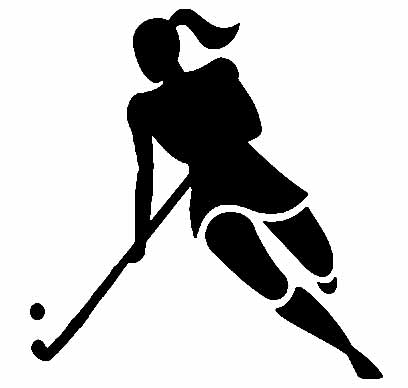 Sage Creek is looking for a Head Field Hockey coach for the Fall 2018 season. Any interested parties can contact Bobcat Athletic Director, Cory Leighton.

email: cleighton@carlsbadusd.net
phone: (760) 331-6697
PTSA Needs You for Next Year!
PTSA has great opportunities for parents to get involved and help build the B.E.S.T. Bobcat community in 2018-19.

Please contact us at sagecreekptsa@gmail.com if you are interested in volunteering for any of the following: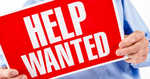 VP Ways and Means (fundraising)
Reflections Art Program Assistant
Student Grant Coordinator
Passive Fundraising Coordinator
Directory/Handbook Coordinator
Hospitality Assistant

Please view more information about these positions at:
sagecreekhs.carlsbadusd.net/PTSA
Congratulations Mrs. Hatter & Mrs. Aberts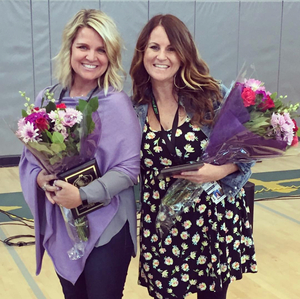 Congratulations to Mrs. Hatter for being honored as SCHS Classified Employee of the Year and to Mrs. Alberts for being honored as SCHS Teacher of the Year!
We are lucky to have the B.E.S.T. teachers and staff working with our BOBCATS!
Senior Class of 2018 Finals Schedule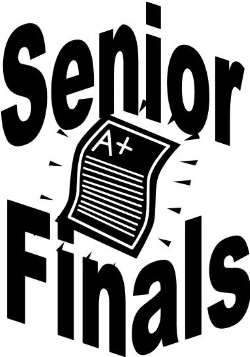 Final Exams for Seniors are on the following days (view bell schedule here):

Thursday, June 7
Friday, June 8
Monday, June 11*

*Senior "Walk Off" is at the conclusion of Monday's FInal Exams!
Summer Interns Needed at CEF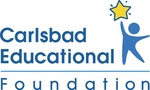 Summer Interns Needed! Work with the Carlsbad Educational Foundation to gain experience in Events, Development or Marketing. Flexible Schedules available. Student volunteers for CEF Summer Enrichment Camps also needed! Earn volunteer hours and gain experience for your resume! Click here for more information. Email Jamie@Carlsbaded.org for details.
Graduation Banners on Sale until June 1
Click here for Graduation Banner Order Form.

Orders for 2'x3' Banner for $50 are Due June 1, 2018
Graduation Leis: Class of 2019 Fundraiser
This year, our school is partnering with Kahuna Flowers to bring you quality, convenient Graduation Leis, flowers and gifts.

PURCHASE ONLINE and PICKUP AT GRADUATION:
The process is easy, and a portion of the sales comes directly back to our school.
Visit www.kahunafundraising.com to order for Sage Creek's Graduation 2018.
Pick products, assign to graduates, and checkout using Kahuna's secure shopping cart.
You or the recipient can pick up items from the top of the stadium stairs on graduation day, June 14th.
College 101 & Writing Workshop
This FREE workshop provides an overview and advice on the college applications process and getting started on your college essay writing.

College Apps Academy's instructors and admissions experts deliver the workshop to assist you in getting ahead this summer. Learn more about admissions and resources available to support students and families through the process offered by CEF.

Thursday, June 7
5 - 6 p.m. Sage Creek High School Library
or
7 - 8 p.m. Carlsbad High School Library
Learning to Lead - May 31 Event
Join the Carlsbad Educational Foundation's Student Leadership Council for its inaugural Learning to Lead event at the Dove Library at 6:30 p.m. on May 31. Experience an interactive STEM and Arts panel discussion with local business, city, community and school leaders.

Are you interested in joining the Student Leadership Council next year? Come to the event and get an inside look at the SLC curriculum and achievements this year. No RSVP required.
College Apps Academy for Class of 2019
Attention, Class of 2019: Are you worried about getting accepted to the college of your dreams? Join the Carlsbad Educational Foundation's College Apps Academy and learn about essay writing, recommendation letters, financial aid, time management, and more! Click here to learn more!
Summer HS Academy - Registration Open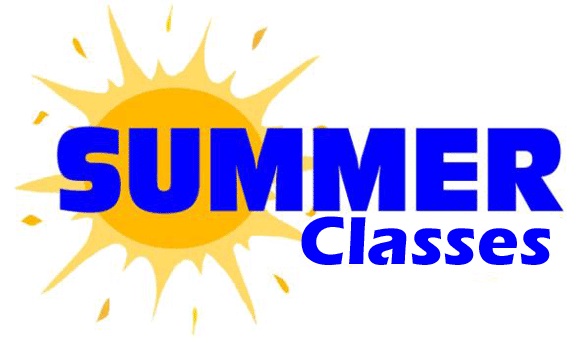 Get ahead for next year and make room in your schedule for fall classes with High School Summer Academy. It features a blended in-class and online curriculum so you can enjoy summer while getting ahead in credits! Take advantage of our small class sizes, individualized instruction, low rates, and high-quality program; while making room in your fall schedule for the classes you want.

Click here for more information