SCHS Newsletter Sept 2, 2018
Dear BOBCAT Nation,
Each year we identify one or two Wildly Important Goals (WIGs) that we invest additional time, energy, and resources towards. Following is our 2018-19 WIG:
SCHS staff will model and explicitly guide each student towards mastery of the BEST C²ATS core values.
Join our efforts by learning our BEST C²ATS core values and use them with your student to positively reinforce behaviors that are helping them towards mastery of these skills and knowledge.
CLICK HERE
to print the illustration or preview the illustration below.
Let's support our students to be their BEST C²ATS!
Sincerely,
Principal, Sage Creek High School
SCHS Core Values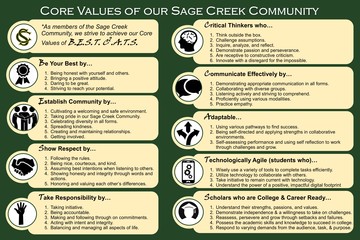 You Can Still Join PTSA!
Students and Parents can
join as a member of Parent, Teacher Student, Associaition (PTSA) online today
, to support the programs we provide!
Perks & Benefits of PTSA Membership
Driver's Ed Student Discounts
ACT/SAT Prep Class Discount
Discount to Travel Company (Team Alson Travel)
FREE Bobcat Benefits Card w/discounts to local merchants
SC Car Sticker & Reusable Tote Bag (w/package purchase)
FREE access to secure online SCHS School Directory
View a complete list of Membership Benefits at: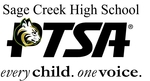 PTSA Benefits SCHS in Many Ways:
With the support of your membership dollars, PTSA provides imporant programs in the areas of College & Career Prep, Health & Safety, Family enrichment, and Parent-Staff Connection. Please visit us online at
sagecreekhs.carlsbadusd.net/ptsaprograms
Bell Schedule on Wed., 9/5
Wednesday 9/5 is a
Non-Late Start
day that begins at 7:30 AM.
| | | | |
| --- | --- | --- | --- |
| Period | Start | End | Length |
| 1 | 7:30 | 8:34 | 64 min |
| Break | 8:34 | 8:44 | 10 min |
| 2 | 8:49 | 10:01 | 72 min |
| 3 | 10:06 | 11:10 | 64 min |
| Advisory | 11:15 | 11:39 | 24 min |
| Lunch | 11:39 | 12:12 | 33 min |
| 4 | 12:17 | 1:21 | 64 min |
| 5 | 1:26 | 2:30 | 64 min |
Superintendent Special Presentation on
2018 Bond & Long Range Facility Plan - 9/5 & 9/26
Superintendent of Carlsbad Unified School District (CUSD), Dr. Benjamin Churchill will give a special presentation on the
CUSD Long Range Facilities Plan and 2018 Bond Measure HH.

Wednesday, Sept 5
10:00 AM
Price Home
1576 Triton Street
Carlsbad, CA 92011
and
Wednesday, Sept 26
6:00 PM - 7:00 PM
SCHS Cafeteria
*Includes brief PTSA Gen.
Association Meeting

RSVP Here for 9/5

RSVP Here for 9/26

Learn why CUSD is asking for this Bond, where will the money go, how will this effect your students, school, and community. The passage of Measure HH, the Carlsbad Student Success Measure will raise $265 million for CUSD schools.
Back to School Dance - Fri 9/7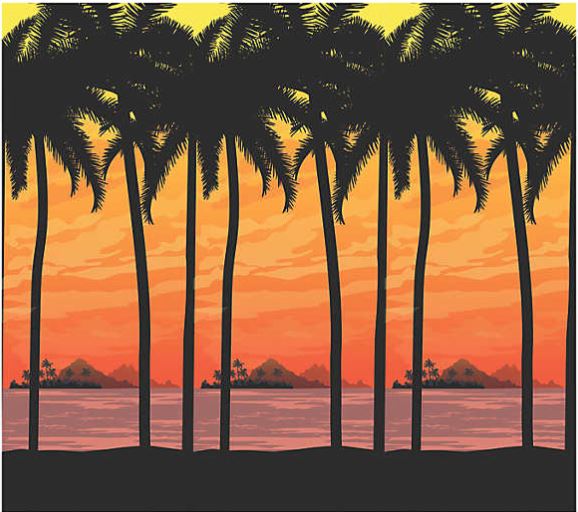 Students - Get your tickets today for our first ASB-Sponsored Dance of the School Year: "Heading Down to Cabo"

Friday, Sept 7
7:00-10:00 PM
SCHS Bobcat Arena

Dress is casual!

Tickets: $25 with ASB sticker & $30 without
*Available for Purchase at Bobshop (Room 1211) During Lunch
Parent Volunteers Needed @ Dance - 9/7
ASB needs four parent volunteers to help check-in students for the "Return to Cabo" dance on Friday, September 7th. Time commitment is from 6:30pm - 8:15pm. Please sign up to volunteer here

Send questions to ASB Advisor: valerie.tapia@carlsbadusd.net
Back to School Night - Tues 9/11
Tuesday, September 11 is SCHS's Back to School Night. Parents will need their student's yearlong class schedule as they will be able to visit their child's Trimester 2 and 3 classes during the designated "Free Flow" session that takes place from 6:20-6:40 p.m. Parents will then follow their student's Trimester 1 class sequence from 6:46-8:00 p.m.

Please plan to arrive early as the Back to School Night program will begin promptly at 6:00 p.m.

Time
Location
Purpose
6:00-6:15
BOBCAT
Arena
Dept Leader Intros, Morales Message
6:20-6:40
Free Flow
Parents can visit Tri 2 & 3 Teachers
6:46-6:56
Period 1
Structured Presentation by Period:
- Department Mission
- Teacher's Personal WHY
- Instructional Activity description
- Course Essential Learning Outcomes
- Home/School Communication
7:02-7:12
Period 2
7:18-7:28
Period 3
7:34-7:44
Period 4
7:50-8:00
Period 5
Carpool Network Online & Tues 9/11

CLICK HERE if you are interested in networking with other Sage Creek High School families about joining or starting a carpool for 2018-19.

At 5 PM on Tues, Sept 11 (prior to Back-to-School Night) in the Cafeteria, there will be an in-person Carpool Networking opportunity.

Please note that by submitting your information on the form, you are agreeing to share this information with other people in this networking database. Information will only be sent out to parents interested in joining or starting a carpool in a each designated zone.

*CUSD and SCHS are not responsible for the information that you are releasing on this form.
Visual & Performing Arts Gala 9/14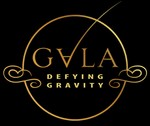 Enjoy "Defying Gravity" - A fundraising event for the Visual & Performing Arts (VAPA) Programs at SCHS
Sat, Sept 14 @ 7pm
SCHS Performing Arts Center
Tickets at sagecreekfoundation.org
$20 general admission
$40 VIP admission
VIP includes: red carpet entrance, photo op, backstage pass, appetizers and 2 tickets to a future VAPA event/performance
Attire is semi-formal to formal
Guests will experience innovative 2D and 3D student works of art, student choreographed pieces, jazz and orchestra performances, and contemporary theatre centered around around the theme of "Defying Gravity."
Help Needed for VAPA Gala
Parent volunteers are needed to assist with the Sept 14 "Defying Gravity" Visusal and Performing Arts Gala:
1 parent to assist with arranging baskets for the opportunity raffle (during Sept 12-13)
2 parents to oversee the ticket booth and refreshment tables (September 14 from 6-9pm).
Please contact Megan Herrick to volunteer: mherrick@carlsbadusd.net
College Visits in Counseling Center - Sept
11th & 12th Grade Students should register on their Naviance.com account to attend any of the College Visits:


9/10 Duke University
9/11 Marist College
9/12 Northern AZ University
9/18 US Air Force
9/19 Oregon State University
9/20 Gonzaga University
9/21 Western New England University
9/25 University of San Fransisco
9/26 Rider University
9/27 Louisiana State
9/28 Lewis & Clark

All visits take place during lunch in the Counseling Center.
Upcoming September Events
9/3 Labor Day - No School
9/5 Non-late Start Wednesday
9/7 Back to School Dance (ASB-Sponsored)
9/11 Back to School Night 6PM Bobcat Arena
9/14 PAC Grand Opening Gala (SC Foundation Sponsored)
9/20 Senior Parent Night (Counseling Dept sponsored)
9/21 Big Night Athletics Fundraiser (SC Foundation Sponsored)
9/26 PTSA General Assoc Mtg & Superintendent Churchill Presentation
9/27 Lunchtime Entrepreneur Career Chat (PTSA-sponsored)
2019 Seniors - College Apps Academy
2019 Seniors:
Are you worried your student won't get into the school of their choice? Are you overwhelmed by the college applications process? Are you worried about how to pay for college?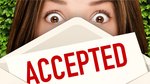 College Apps Academy can help!

This CEF program serves 12th grade students and provides yearlong guidance with the entire college application process, including school research and selection, college essay writing and editing, application submission, financial aid assistance and college survival.

Start Date is Thursday, Sept 6th
Classes meet at SCHS from 6-8 pm on Thursdays

More info & Sign-up at www.carlsbaded.org/college-apps-academy
Stay Connected @ SCBobcats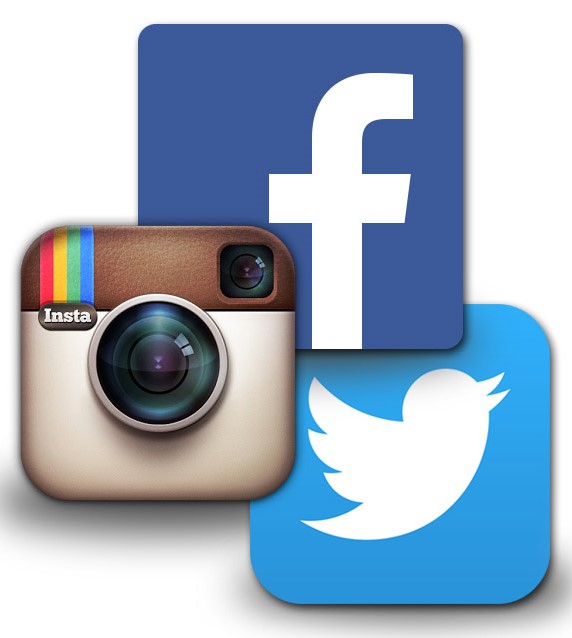 Stay up to date with current and upcoming campus activities by joining @SCBobcats on Twitter, Instagram, and Facebook
CEF Golf Classic 9/21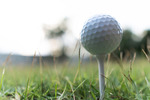 The Carlsbad Educational Foundation (CEF) is teeing up for its 18th Annual Golf Classic on Friday, Sept. 21.

Get a foursome together to play a round of golf on behalf of SCHS at Omni La Costa Resort & Spa's Champions Course. The winners take home the Golden Cup – that's currently at Sage Creek High – for school display (and bragging rights). REGISTER HERE.

---

Not a golfer? The Golf Classic Opportunity Drawing is a way to partake with or without a tee-time.

Purchase a ticket for a chance to win one of five amazing prizes, including a one-week stay on Poipu Beach in Kauai, Hawaii – with a $2,000 VISA gift card for airfare or excursions!

The winning tickets are drawn the night of the Golf Classic – need not be present to win! PURCHASE TICKETS HERE

*100% of proceeds from the Golf Classic and Opportunity Drawing fund STEM and music programs in Carlsbad Unified School District!