Dear BOBCAT Nation,

We will be administering the PSAT on
Wednesday, October 14th.
Please note that classes will begin at 7:30 a.m. on this Wednesday (10/14) and not 8:30 a.m.
The PSAT/NMSQT (National Merit Scholarship Qualifying Test) is a multiple-choice test prepared by the College Board, which measures Critical Reading, Math Problem Solving and Writing skills. Nationally, more than one million high school students take the test each year.
Benefits of the PSAT/NMSQT include the following:
Assessment of skills required for college success
Practice for the SAT and prediction of SAT scores
Competition for numerous awards/scholarships to be granted based on test results
Access to My Road, a college/careers exploration tool offered by College Board
Students who wish to be considered for the National Merit Award
MUST
take the PSAT test in their Junior year.
COST
The cost of the test is $15.00 for 9th and 11th grade students interested in taking the assessment. ALL 10th grade students will be provided the test for free as a result of a grant.
Payment can be made by credit card on the Sage Creek Webstore by following this
link
, or by cash or check submitted to the ASB/Finance Office. Checks should be made payable to Sage Creek High School.
Sincerely,
Proud Principal, Sage Creek High School
Secrets of Success at Sage Creek TONIGHT 9/23
Join us for the SCHS Secrets of Success presentation on

TONIGHT, Wednesday, September 23 at 6 PM in the Cafeteria!
Students and parents will get excellent information to help navigate and optimize their Sage Creek experience.

Three presenters will cover critical topics including:
► Study skills for best results

► Managing the faster pace of the Trimester system
► Common Core, the shift in curriculum, & what to expect
► Parent tips on how to best support your student
► Making good use of the student planner
This event will be preceded by a brief PTSA General Association Meeting.
Sign Up Now for our first ever Lunch Career Chat on Military Careers 9/29
WHAT? 15-minute Career Chat on what it takes to have a Military Career and identify opportunities.
FREE pizza & drinks!!
WHEN? 11:25 am
(starts promptly @ beginning of lunch on Tues 9/29)
WHERE? Counseling Office-Small group setting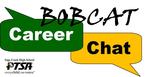 Learn first-hand details from Marine Colonel Bernard O'Neil, a 30 year Marine veteran who was in the Pentagon when the plane struck on 9/11 and directed the nation's crisis response.
Seating is limited to first 40 students, so RSVP is Required. Sign up below:
Do you Shop at Ralph's or Amazon.com?
Help support all of the great programs that the PTSA provides. You can earn

"free"

money for SCHS PTSA when you shop at Ralphs, by simply linking your Ralphs Rewards Card one time to SCHS. If you make purchases on Amazon.com, you can earn

"free"

money for SCHS PTSA by logging on via the special encoded Amazon link.

School Site Council: Submit Your Vote

Please submit your vote for our School Site Council parent representatives. The School Site Council (SSC) is a group of teachers, parents, classified staff, and students that work with the principal to develop, review, and evaluate the school's Single Plan for Student Achievement (SPSA).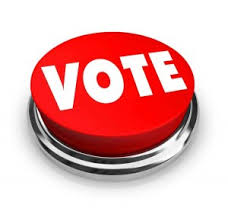 Click on button to cast your vote.
Volunteers Needed:
Academic & AVID Tutors
Volunteer Opportunity: Academic Tutors
Sage Creek is looking for community members who would like to support our students by providing tutoring help.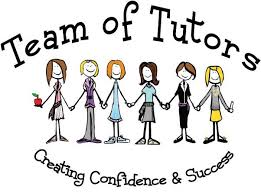 Volunteer Opportunity: AVID Tutor
AVID is a system that targets potential college students who need support.
Students are enrolled in advanced courses and given academic support through tutors. The AVID Tutor will work with small groups of high school students during AVID elective classes under the supervision of an AVID teacher
If you are interested please contact Linda Payne at
lpayne@carlsbadusd.net
or (760) 331-6631 for more details.
For more information on both programs Click Here
Academic and AVID Volunteers
After School Tutoring
With the support of our Sage Creek Foundation after school tutoring takes place from 2:45 - 3:45 p.m.
See the following f
or a full schedule and locations:
Sage Creek After School Program
Calling all Bobcats!

We're kicking off a brand new FREE program for Sage students! It'll be a great place to do homework, or just hang out with friends. On Campus Room 2204 2:30 - 6:00 PM

Community Service,

Intramural Sports, Tutoring, Daily Snack,

Field Trips,

Life Skills, College Prep and more!


Sponsored by the Boys & Girls Clubs of Carlsbad — Bressi Ranch

For more information and to sign up CLICK LINKS BELOW:
Join PTSA to Support Student Programs
Parents and Students -
sign-up for PTSA online now
, so you can enjoy all of the great benefits provided to our members!
View a complete list of Membership Benefits and all of our great PTSA Programs for Students and Parents at:
SAT and ACT Test Prep 9/27
SAT Math strategies and concepts will be reviewed and practiced at a 3-hour workshop this upcoming Sunday 9/27 from 1-4 pm at the Dove Library for students interested in preparing for the current version of the SAT. Cost is $99 and all materials are provided. Seating is limited so pre-registration is necessary. To register and for more information on other SAT and ACT prep options Click on Link Below

College Success Network or call (619) 713-0806.

College Fair at CHS 10/5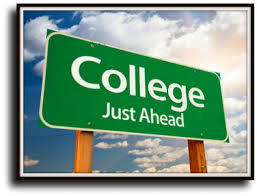 Monday October 5, 2015
at Carlsbad High School
from 6-8 PM, with over 90 colleges & universities represented.

All Sage Creek HS Families are invited!
Students Wanted:
"To Let Your Imagination Fly"
C
alling all Student Artists, Composers, Choreographers, Photographers, Filmmakers, & Writers!
PTSA is looking for original works of art in Dance Choreography,

Film, Literature, Music Composition, Photography, and Visual Arts - including NEW
category of 3D works of art and Special Artist. Your creative works are for the 2015 Reflections Program that recognizes student creativity showcasing the theme
"Let Your Imagination Fly!
​
"
Submissions Due, Friday, Oct 23.
Help Provide a Second to None HS
Experience for our Bobcats
Join our mission to provide each one of our BOBCAT students a second to none high school experience by participating in the $1 a day campaign.


Just think, that for less than a cost of a cup of coffee per day, you can help us reach our goal of providing $130,000 to three critical areas:
Academics $90,000
Athletics $20,000
Visual and Performing Arts $20,000
CLICK HERE to find out more about the Sage Creek Foundation mission and you can make a difference.


SBAC Scores and Results
Individual results will be sent home when received from the state. To get more information click on link below